Federal judge approves first safe U.S. injection site in Philadelphia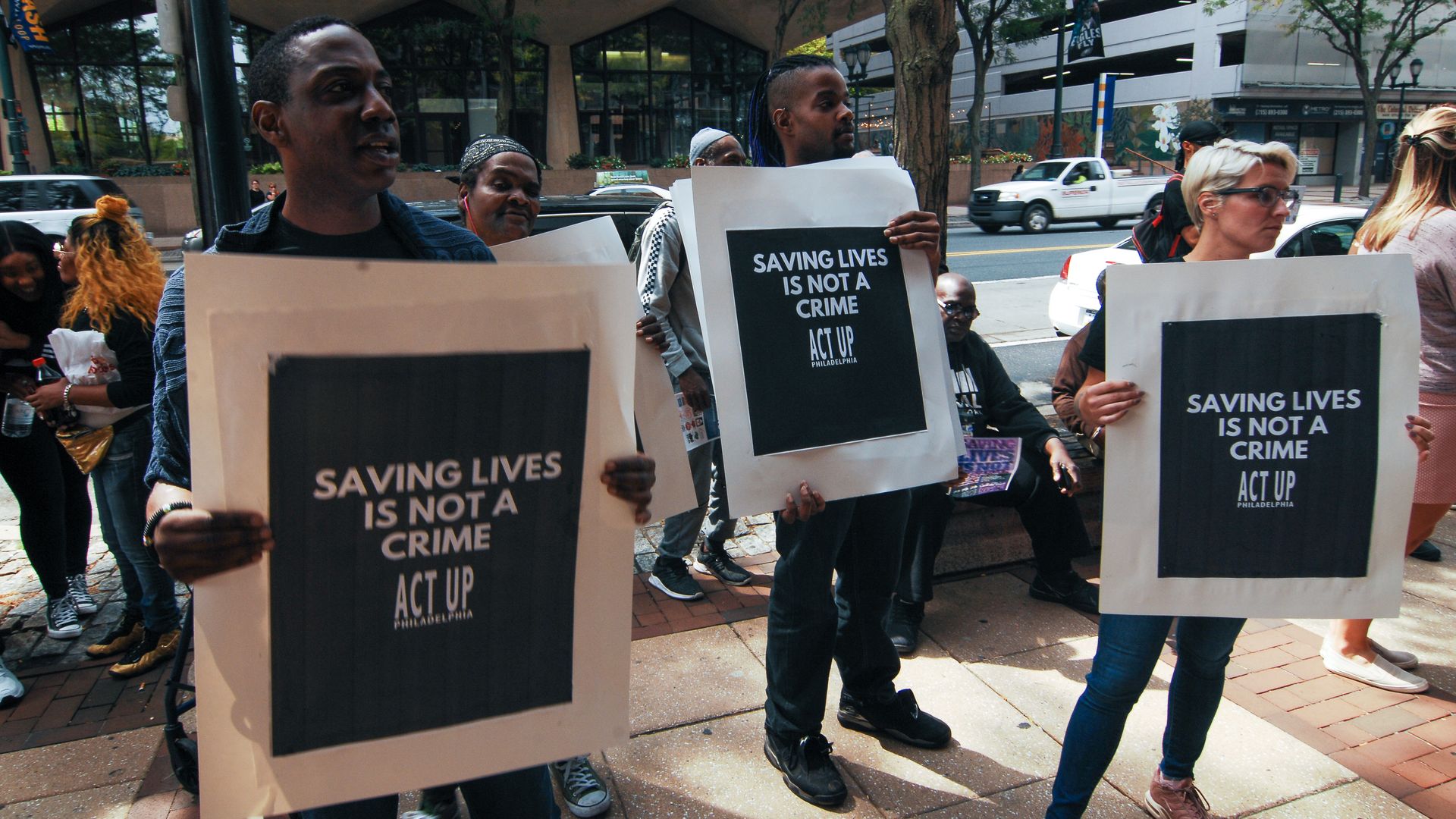 A federal judge ruled on Wednesday that a 1986 law designed to ban "crack houses" does not apply to a Philadelphia nonprofit's proposal to open the nation's first supervised injection site, per the Philadelphia Inquirer.
Why it matters: The decision addresses a legal debate occurring in several U.S. cities that have approved or considered approving facilities for people with drug addictions to inject themselves in a supervised environment.
The Justice Department had argued against the site and immediately vowed to appeal the decision.
Deputy Attorney General Jeffrey Rosen warned in a statement that the decision isn't a green light for other injection sites, per the Inquirer: "Any attempt to open illicit drug injection sites in other jurisdictions while this case is pending will continue to be met with immediate action."
The big picture: At least a dozen cities have proposed supervised injection sites as a way to counteract the rise in drug overdose deaths.
The limited scientific research available shows injection sites rarely do more harm than good, despite concerns that the sites could encourage people to use drugs or lead to increased crime, per Science Direct.
A study on overdose mortality rates in Vancouver found that overdose deaths in the area around an injection facility fell by a third after it opened. The rest of the city saw a 9% drop.
Go deeper: Read the court opinion
Go deeper