Dallas police officer who fatally shot neighbor sentenced to 10 years in prison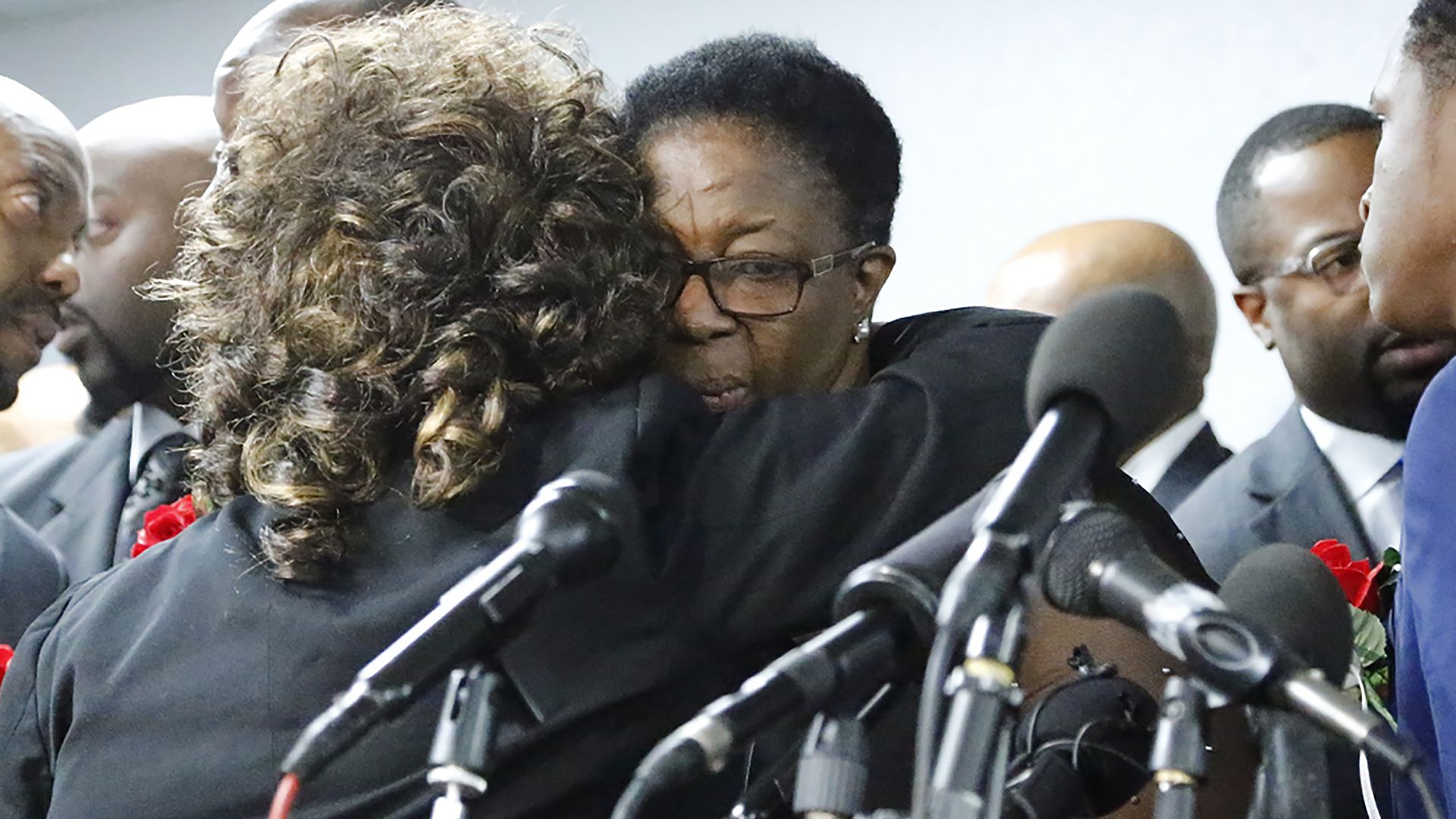 A jury sentenced Amber Guyger to 10 years in prison for fatally shooting 26-year-old Botham Jean, an unarmed black man, in his own downtown Dallas apartment, according to NBC News.
Why it matters: The Sept. 9, 2018, shooting sparked harsh criticism against the local police department as protestors highlighted the case as another instance of police using excessive and fatal force against African Americans. Guyger was facing a maximum sentence of 99 years.
Context: A jury found Guyger guilty of murder on Tuesday. She was originally charged with manslaughter, which is a second-degree felony in Texas and comes with a lesser charge.
Guyger, who was off-duty at the time of the shooting, said she was confused after a long shift and walked into Jean's apartment, which was below her own, thinking it was her home. She claims she thought Jean was an intruder and shot him.
Prosecutors argued Guyger was negligent because she was armed, distracted and too quick to draw and fire her weapon. They asked the jury to sentence her to at least 20 years.
After she was convicted, prosecutors introduced text messages from Guyger into the body of evidence. The texts included offensive statements about Martin Luther King Jr.'s death and black police officers.
While testifying, Guyger said, "I never wanted to take an innocent person's life, and I'm so sorry. This is not about hate; it's about being scared," per the Washington Post.
After the conviction on Tuesday, supporters shouted in the hallways of the courthouse: "Black lives matter."
Go deeper: Dallas police officer convicted of murder for killing black man in his own home
Go deeper