Appeals court largely upholds FCC on ending net neutrality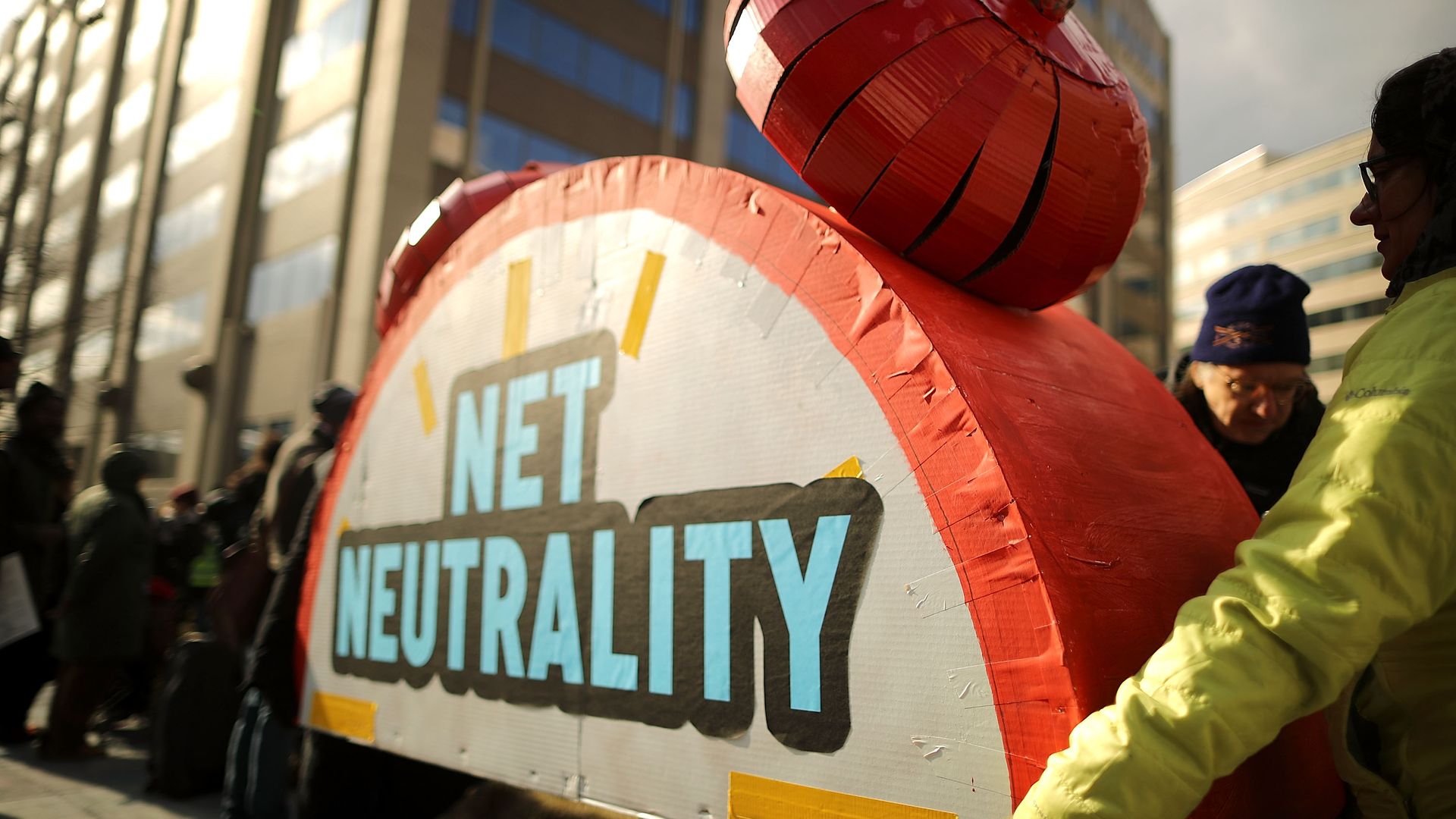 In a complex ruling, the D.C. Circuit Court of Appeals largely upheld the Federal Communications Commission's move to end net neutrality protections, but allowed states to set their own rules and sent portions of the original order back to the commission for clarification and review.
Why it matters: For a decade, net neutrality rules, which aim to prevent owners of internet networks from favoring some content and traffic, have been a lightning rod for conflict over internet governance. The new ruling means the FCC's 2017 removal of national net neutrality rules put in place by the Obama administration will stand, but opens the door to individual states mandating their own net neutrality protections.
What they're saying: FCC leadership and opponents of the original FCC order both claimed victory from the court's decision.
"Today's decision is a victory for consumers, broadband deployment, and the free and open internet. The court affirmed the FCC's decision to repeal 1930s utility-style regulation of the internet imposed by the prior administration. The court also upheld our robust transparency rule so that consumers can be fully informed about their online options."
— FCC chairman Ajit Pai
"The DC Circuit Court has spoken very clearly. The states are now free to do what the FCC will not — assert authority over the broadband market and protect an open Internet. Broadband providers will inevitably complain about having to comply with a so-called 'patchwork' of different state laws, but that is of their own making."
— Gigi Sohn, distinguished fellow at the Georgetown Law Institute for Technology Law & Policy and former FCC senior counselor
What's next: The decision by a 3-judge panel could be appealed to the full Appeals Court or the U.S. Supreme Court.
Go deeper