Austria's youngest chancellor wins election months after far-right scandal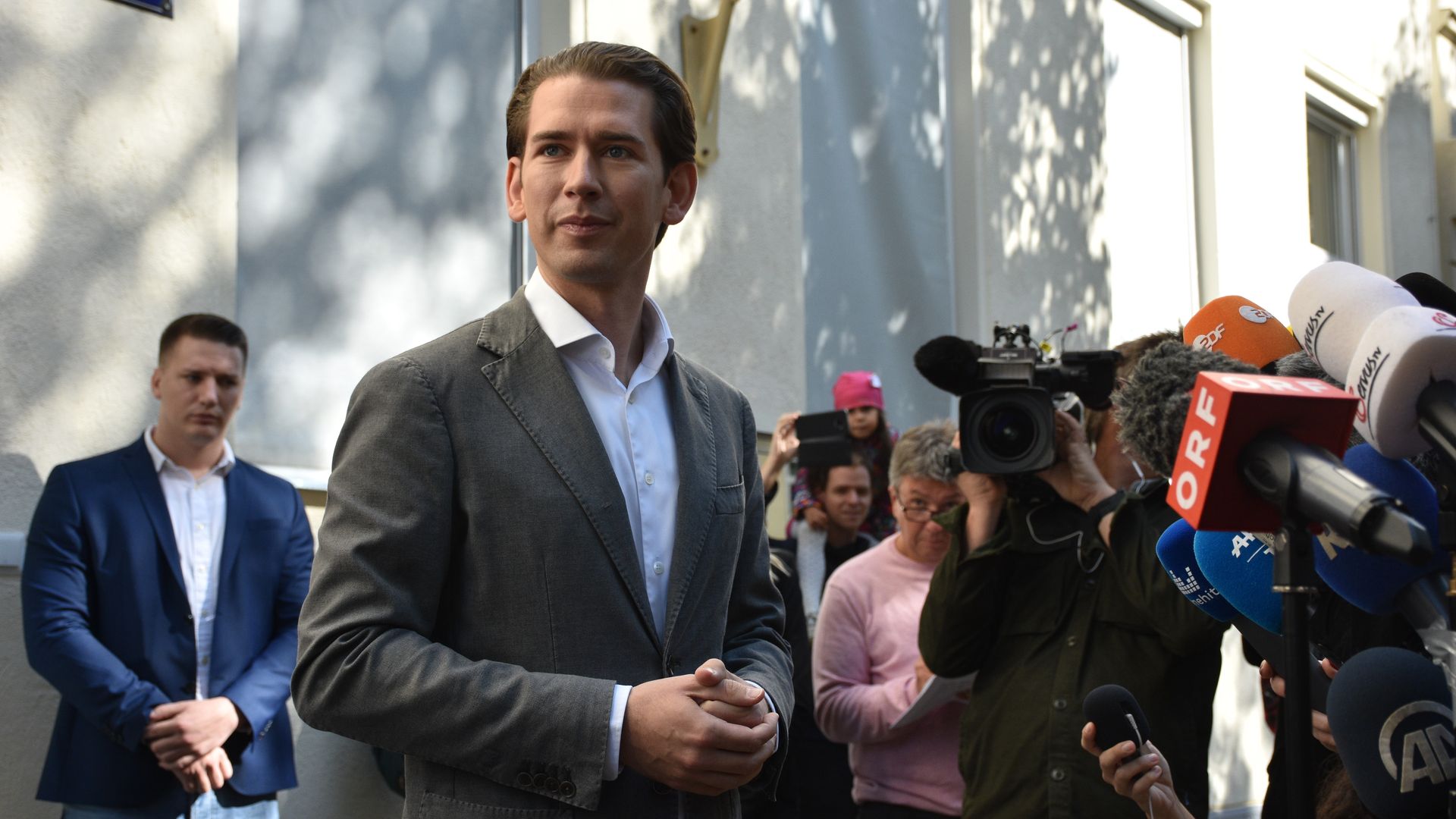 The center-right Austrian People's Party appears to have won the country's snap election on Sunday after claiming 37% of the vote, according to Politico Europe.
Why it matters: Sebastian Kurz, the head of the Austrian People's Party and the country's youngest-ever chancellor, is expected to win back his job after a cash-for-contracts scandal crippled his government 4 months ago.
By the numbers, per initial exit polls:
Austrian People's Party: 37.1%
Social Democrats: 21.8%.
Freedom Party: 16.0%.
Greens: 14.0%.
The New Austria and Liberal Forum: 7.8%.
Background: The conservative Austrian People's Party previously had a coalition government with the far-right Freedom Party, until its leader was caught on video attempting to trade public contracts for financial support from a woman purporting to be the niece of a Russian oligarch.
After the so-called "Ibiza scandal" broke, the Freedom Party joined the Social Democrats in a no-confidence vote that brought down Kurz as chancellor in May.
The Freedom Party has been widely criticized for promoting nationalist rhetoric that vilifies migrants and Muslims.
Support for the Freedom Party fell 10% from the last election in 2017.
The big picture: Having failed to win enough seats to govern alone, the Austrian People's Party will now have to form a coalition government. The Freedom Party has reportedly said it will not enter into another alliance with Kurz.
Kurz may opt for a government with the Greens and Liberals, though there are deep ideological divides between the parties, especially on immigration policy.
Go deeper: Populism smothers Europe's mainstream conservatives
Go deeper