Vermont's maple syrup is under threat from climate change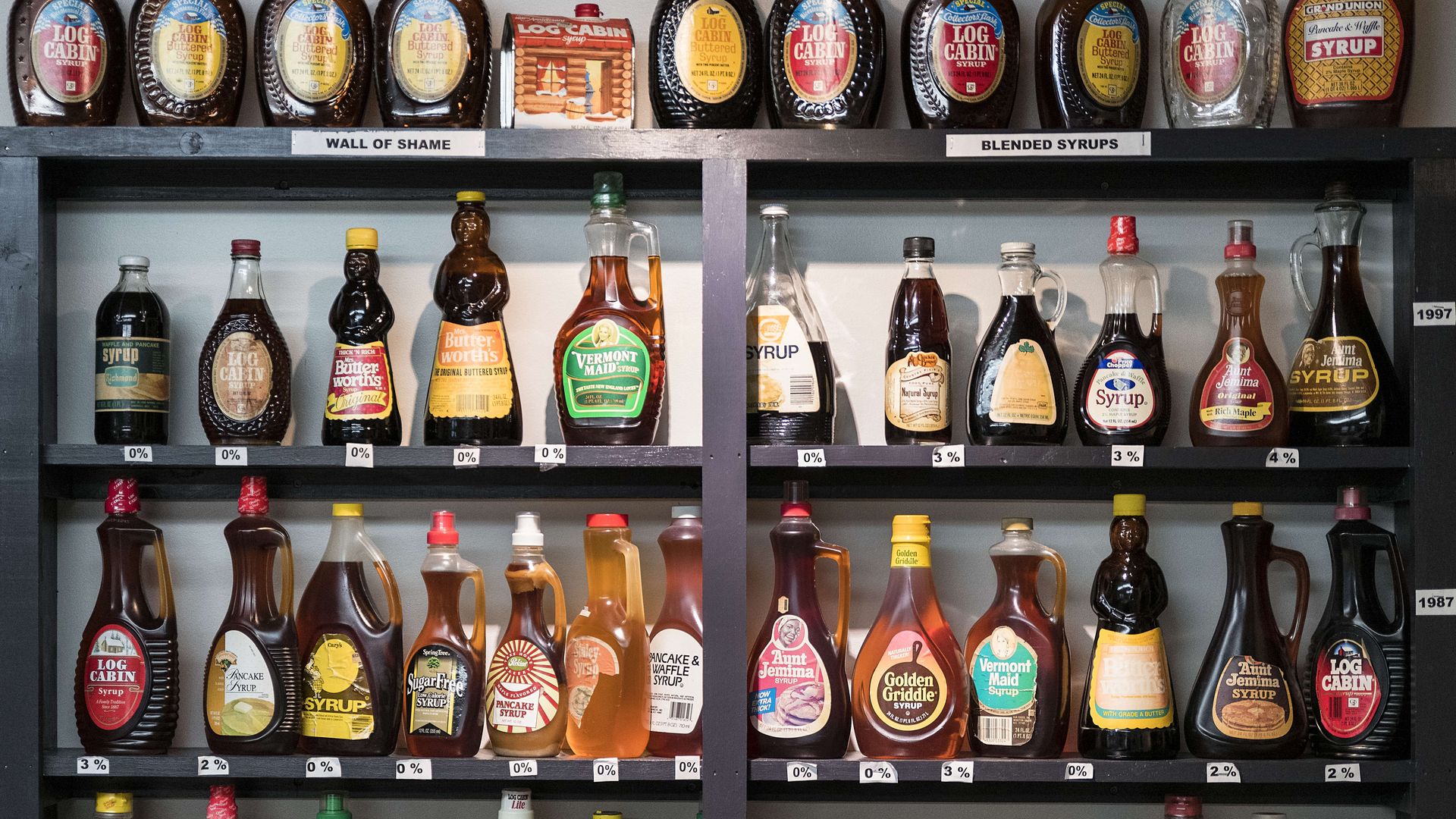 Vermont farmers are using new technology to help them harvest maple syrup as temperature spikes from climate change impact harvesting season, reports CNBC.
Why it matters: Vermont produced $54.3 million worth of syrup in 2018 and it accounts for 38% of all maple syrup produced in the U.S. However, production could be pushed farther into northern Canada if temperatures continue to rise, according to CNBC.
The big picture: Maple syrup harvesting season has been cut by a week since 1870, per CNBC.
Warmer weather reduces the sugar content of the sap, which results in lower quality syrup, reports Wisconsin Public Radio.
New technology is allowing the farmers to increase production by allowing them to monitor maple syrup levels in a tree and do the tapping for them.
The bottom line: Farmers' efforts to carefully manage forests and curb invasive pests could be futile if the temp continues to rise.
Vermont's snowpack — which keeps temperatures within range for maple syrup and maintains soil health — has been melting faster over the years, writes CNBC.
Go deeper