AMA declares epidemic as 18 transgender people killed this year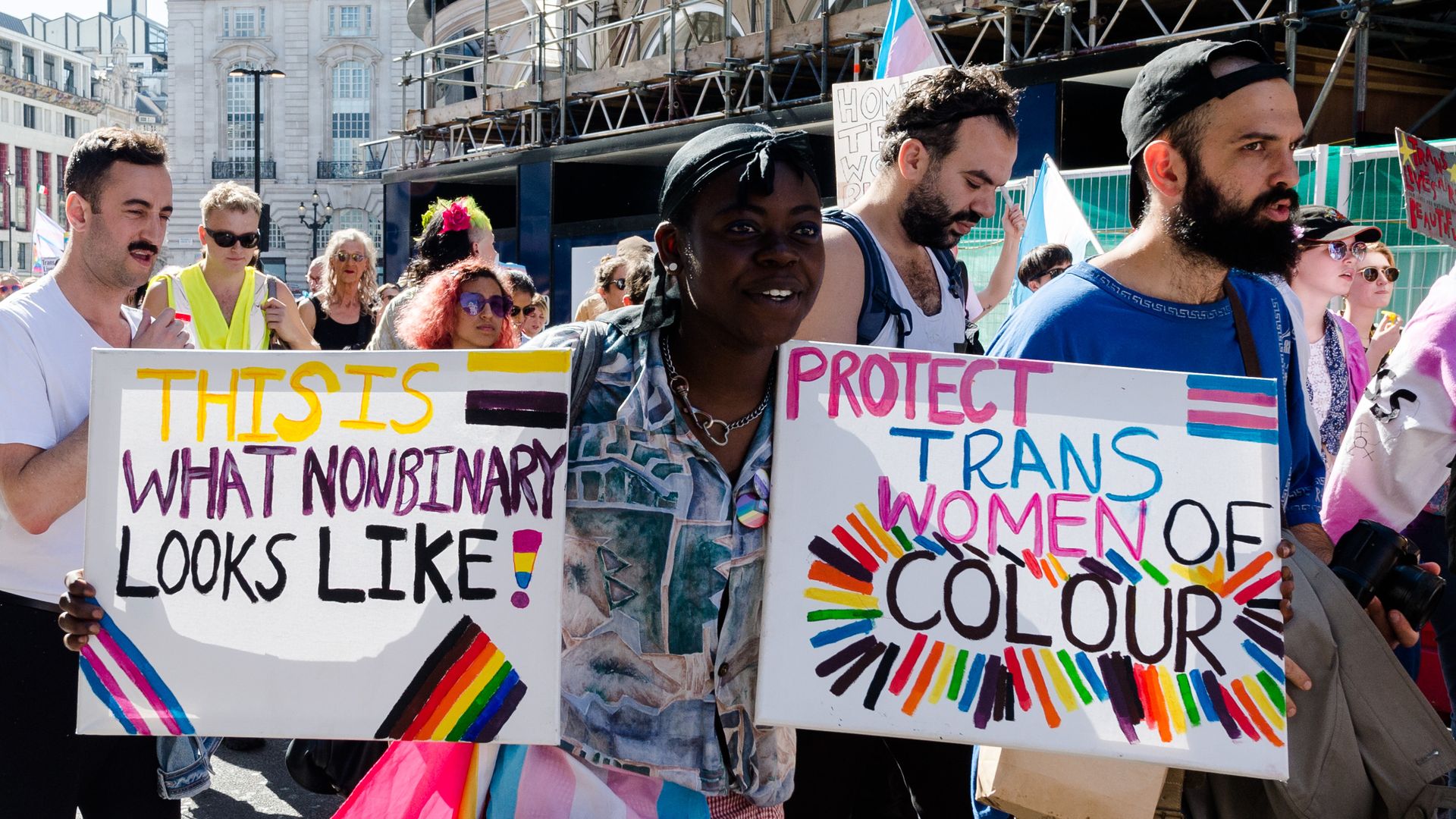 The American Medical Association has called this year's surge of transgender murders an "epidemic," which has "heightened fears and alarm among communities already familiar with looming threats to their safety," reports the New York Times.
Why it matters: So far this year, 18 trans people have been violently killed all over the country, with many of the victims being trans women of color.
The attacks have "mobilized transgender and LGBTQ groups, with calls for lawmakers to strengthen hate crime legislation and bar the use of the so-called gay- or trans-panic defense for people charged with attacks," per the Times.
The big picture: While transgender groups have more representation in pop culture, the acceptance often hasn't translated to real life.
The data isn't always reliable, but advocates say there is an increase in hostility comes "as a rise in visibility has also stirred animosity and emboldened people to attack," per the Times.
Transgender people have also come under fresh legal attacks from the Trump administration. In addition to seeking to have trans people removed from the military, the administration has sought to weaken protections for trans youth in schools and for those seeking health care.
Transgender people face bias at multiple levels, including employment, housing and education. Only some states offer explicit legal protection against discrimination based on gender identity.
The epidemic of violence against transgender people in recent years has been particularly aimed at trans women of color.
Context:
At least 14 LGBTQ people were killed this year between May and July. 7 of the victims were black transgender women.
The Human Rights Campaign reported at least 26 murders last year, but some advocates say those numbers "fail to grasp the full extent of the perils the community faces," per the Times.
Go deeper:
Go deeper