Digging up dictators: Spain divided over Franco's resting place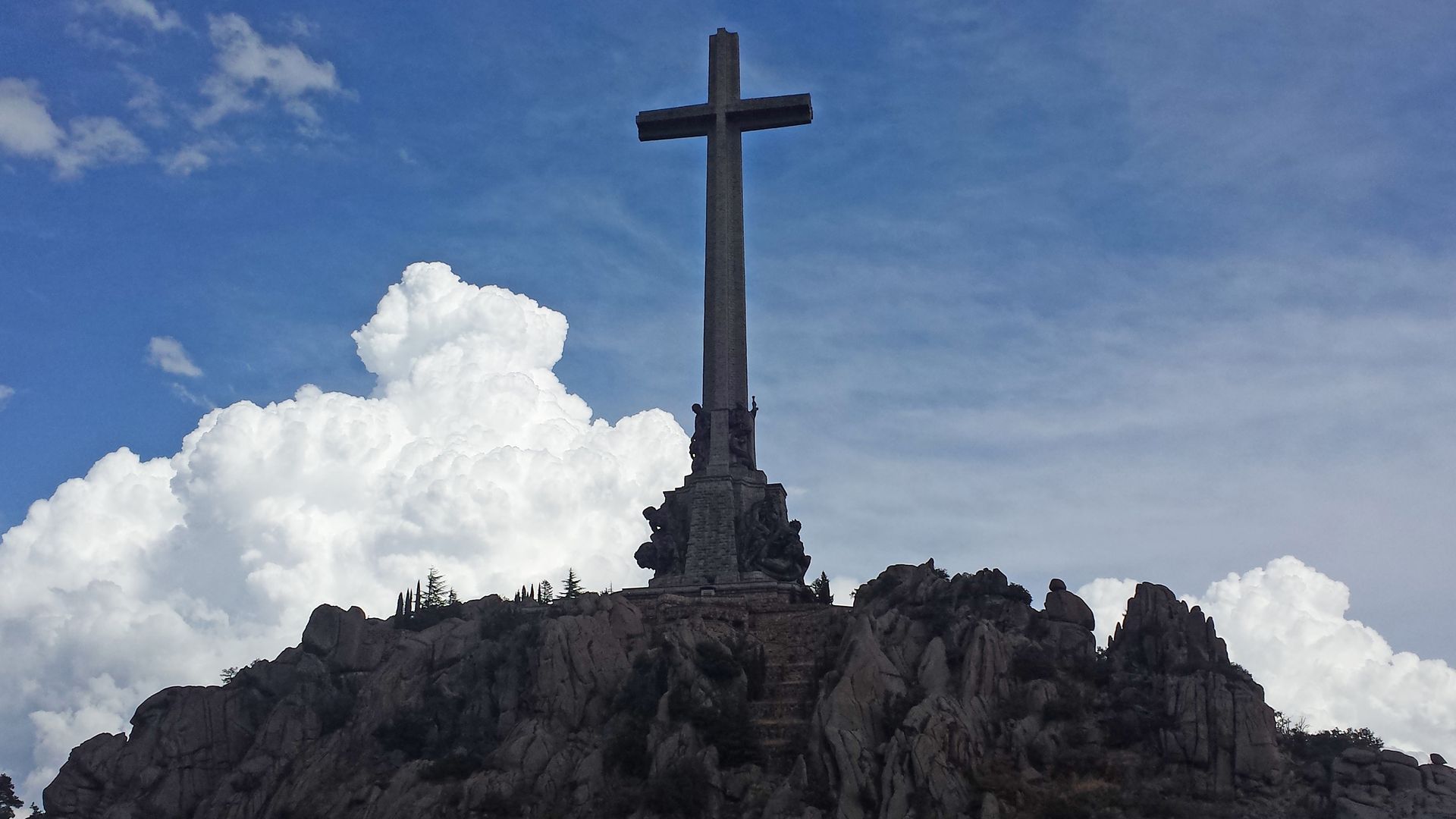 Spain's top court has ruled that the remains of Francisco Franco, Spain's longtime dictator, can be moved from a giant mausoleum in the Valley of the Fallen, outside Madrid.
Why it matters: Franco's grandchildren have fought the move, which has sparked a lively debate ahead of elections expected on Nov. 10. The far-right Vox party opposes Franco's reburial, while others argue the ruling Socialists should let the past lie.
"Franco's tomb attracts a smattering of his remaining supporters and fresh flowers are placed on his grave most days," per WSJ.
"We are the only democracy which has a dictator in a state mausoleum where he can be exalted," said Deputy Prime Minister Carmen Calvo, laying out the government's case for moving him.
Digging up dictators...
Josef Stalin's remains were entombed with Vladimir Lenin's in 1953, but during "de-Stalinization" 8 years later, they "were quietly transferred to a more modest resting place near the Kremlin" that remains "a site of pilgrimage for some die-hard communists," per France 24.
Romanian dictator Nicolae Ceausescu and his wife were killed by firing squad and buried in secret in 1989, before being exhumed in 2010 for DNA tests to confirm their identities. It was them, and they were reburied.
Saddam Hussein was executed in 2006 and "buried in a mausoleum he had built" in his hometown, near Tikrit. However "around 2014 [the tomb] was destroyed in mysterious circumstances," though the body may have been removed and its whereabouts are "a subject of much speculation."
Go deeper