How federal tax incentives could yield big carbon emissions cuts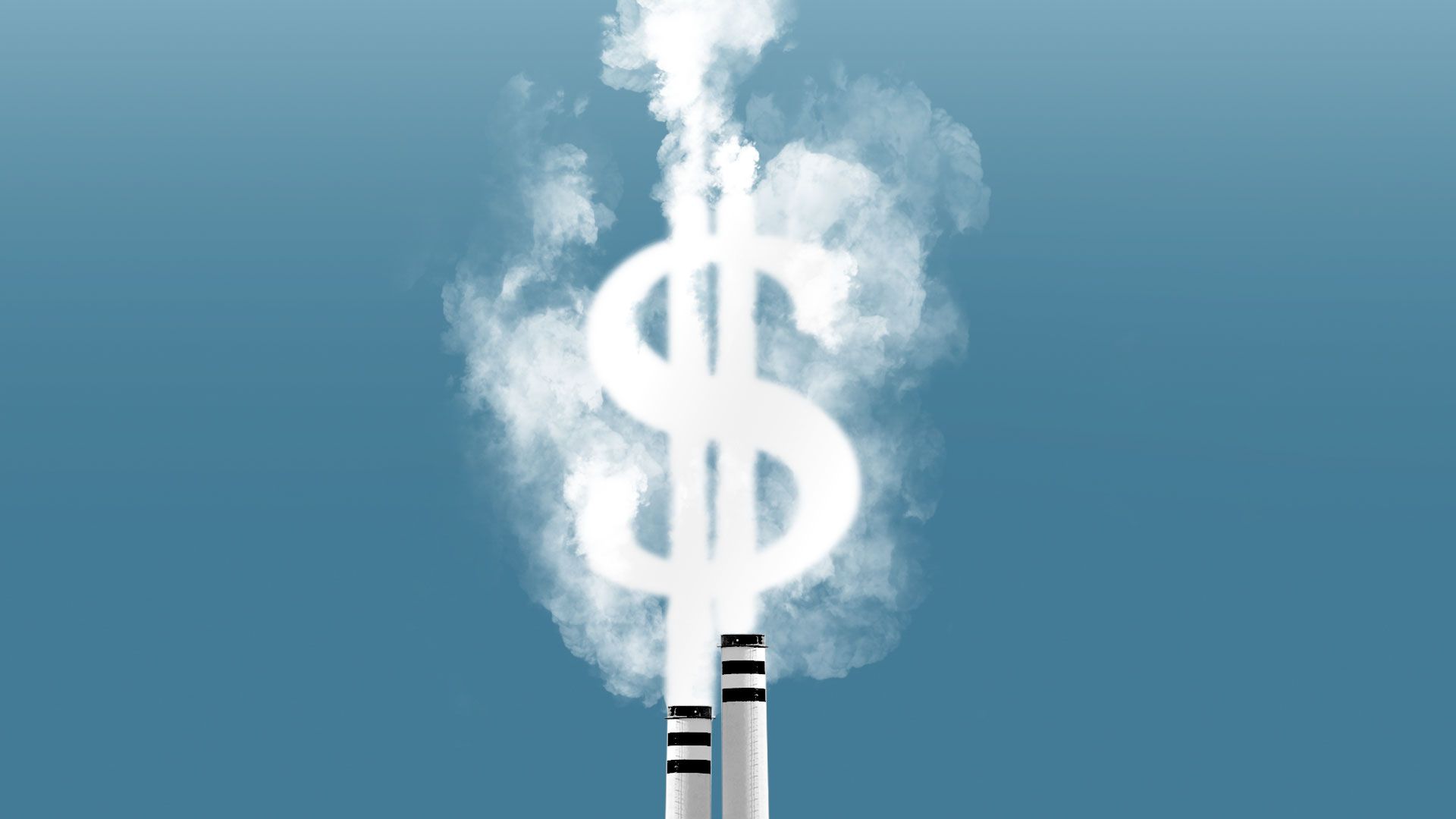 New research from the Rhodium Group consultancy finds that extension and broadening of federal tax incentives for climate-friendly energy and transportation could yield substantial carbon emissions cuts.
Why it matters: As Rhodium points out, big climate legislation isn't on the menu right now. But they argue that there's at least some political opening in this Congress for agreement on legislation around federal tax credits for renewable power, storage, nuclear energy, EVs and more.
What they found: "Extending and expanding tax credits through 2025 for zero-emitting generation including wind, solar or nuclear could achieve reductions of up to 125 million tons compared to current policy in 2025," the note states.
This could meet one-fourth of the "gap" between projected U.S. emissions under current policy and the U.S. pledge under the Paris agreement, it finds.
That pledge, offered under then-President Obama, calls for reducing U.S. emissions by 26%–28% below 2005 levels by 2025.
And extending and broadening separate credits for EVs and carbon capture could yield even more cuts than just boosting power generation incentives.
Go deeper