Canoo reimagines the automobile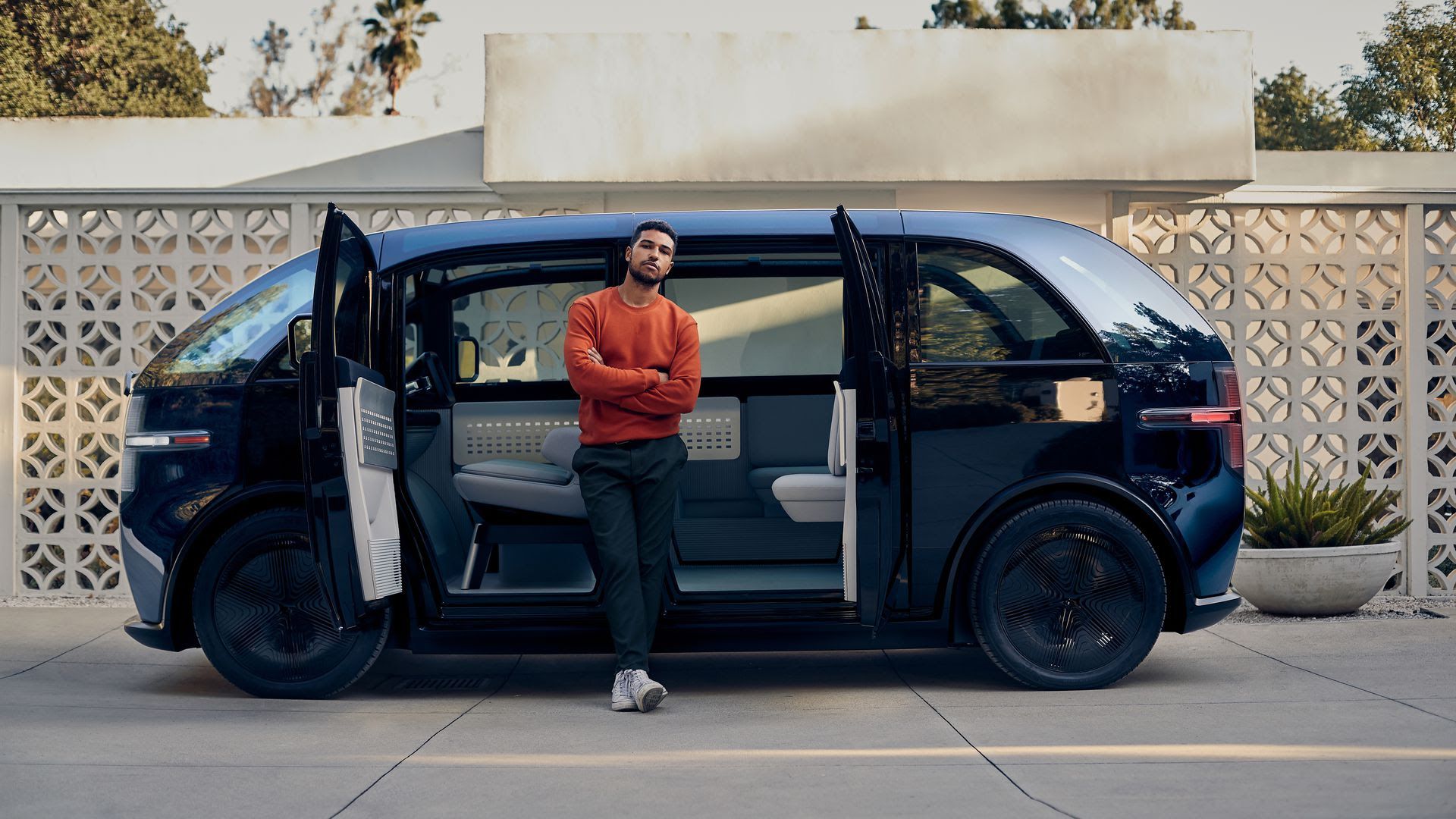 Electric vehicles, which don't have an engine, transmission or other space-eating components, allow automotive designers the freedom to rethink what a car should be. One example: Canoo, which debuted Tuesday night in Los Angeles.
Why it matters: Canoo reimagines everything about the automobile, including the business model. Instead of buying a Canoo, consumers will only be able to get one via monthly subscription.
"We promised a truly different approach for EVs, and our canoo proves that we can deliver on that vision," according to a statement by Ulrich Kranz, whose title, "In Charge" at Canoo, has its own unique flair.
Details: The urban loft on wheels is about the size of a compact car, with a spacious, lounge-like interior and room for 7.
Passengers "bring their own device" to control non-driving features such as navigation, music or climate.
The electric "skateboard" platform can support different vehicle designs and the 250-mile range battery can be recharged to 80% in about 30 minutes.
Canoo, founded less than 2 years ago, plans to market a 4-model range that will include personal commuter and "lifestyle" vehicles, as well as commercial vehicles for ride and delivery services, according to Reuters.
Manufacturing will be handled by a contract manufacturer.
The company was founded by former BMW executives Kranz and Richard Kim, along with former Deutsche Bank exec Stefan Krause. All 3 previously worked at another California-based EV startup, Faraday Future.
Go deeper