2nd parent sentenced in college admissions scandal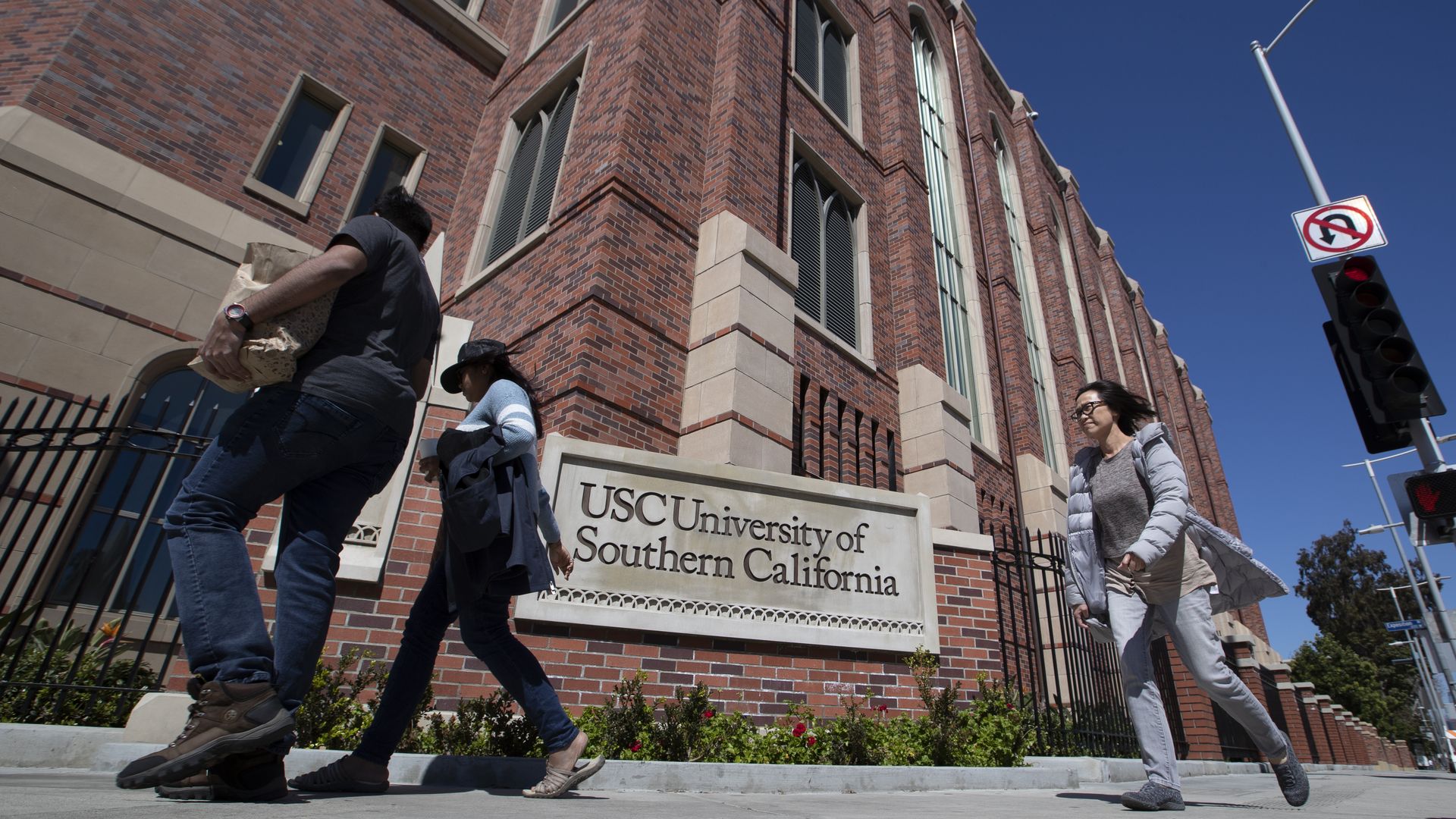 U.S. District Judge Indira Talwani on Tuesday sentenced businessman Devin Sloane to 4 months in prison in what federal authorities have called the largest college admissions scam ever prosecuted by the Justice Department, according to USA Today.
The big picture: Sloane's sentencing also includes 500 hours of community service over 2 years, a fine of $95,000 and 2 years of supervised probation. He is now the 2nd parent to be sentenced of 35 charged in the scheme, led by consultant William Singer, which involved correcting admissions test scores, falsifying student achievements and disabilities and bribing college coaches and administrators at prominent universities.
Context: Sloane, the founder and CEO of a water treatment company in Los Angeles, pleaded guilty in May to conspiracy to commit mail fraud and honest services mail fraud.
Prosecutors said Sloane knowingly gave $250,000 to Singer's fraudulent nonprofit, the Key Worldwide Foundation, to bribe Donna Heinel, a former senior associate athletic director at the University of Southern California, and help enroll Sloane's son as a water polo recruit.
Sloane said he misrepresented his son as a talented athlete by taking photos of him in the family's pool and hiring a graphic designer to alter the images so it appeared his son was playing in matches.
Talwani sentenced Huffman earlier this month to 14 days in prison, a $30,000 fine, a year of probation and 250 hours of community service for conspiracy to commit mail fraud and honest services mail fraud after she paid Singer $15,000 to have her daughter's SAT score secretly corrected.
What's next: Talwani is expected to sentence former Cydcor executive Stephen Semprevivo on Tuesday, who pleaded guilty to paying Singer $400,000 to help admit his son into Georgetown University as a tennis player.
Go deeper: The major developments in the college admissions scandal
Go deeper