Report: Cuba "sonic weapon" could've been mosquito repellent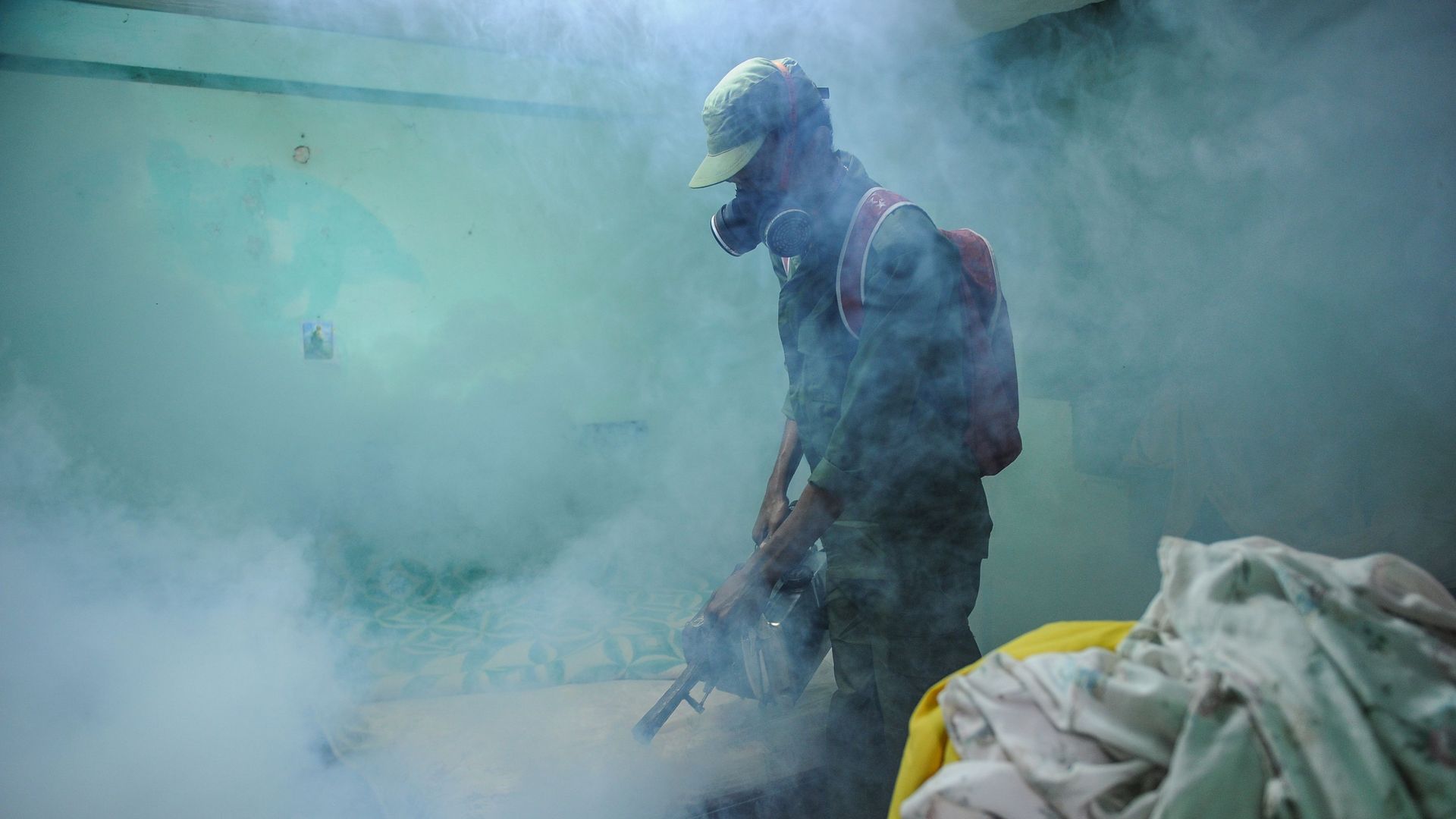 The U.S. suggested an "acoustic attack" in Cuba made U.S. staff sick in 2016, but a new report from Canada shows the attack may have been a mosquito repellant from Cuba's war on the Zika virus, reports Reuters.
Why this matters: Cuba denied attacking the U.S. embassy staff, but it still led to increased tensions between the 2 countries, per BBC. It prompted the U.S. to reduce its embassy staff to a minimum, writes Reuters.
What the Canadian report says: The researchers examined Canadian embassy staff who experienced similar symptoms to the Americans.
The neurotoxins from mosquito fumigation likely caused the headaches, blurred vision, dizziness and tinnitus people were experiencing, according to BBC.
The researchers believe the "low, consistent doses" are similar to exposure from commercial pesticides.
The diplomats' illnesses corresponded with an increase in fumigation around where they lived, per Reuters.
Yes, but: The researchers said it's difficult to confirm the "definitive cause" at this time, and that their hypothesis offers a "plausible explanation," according to BBC.
Go deeper