Study: Airplanes possibly giving passengers unhealthy water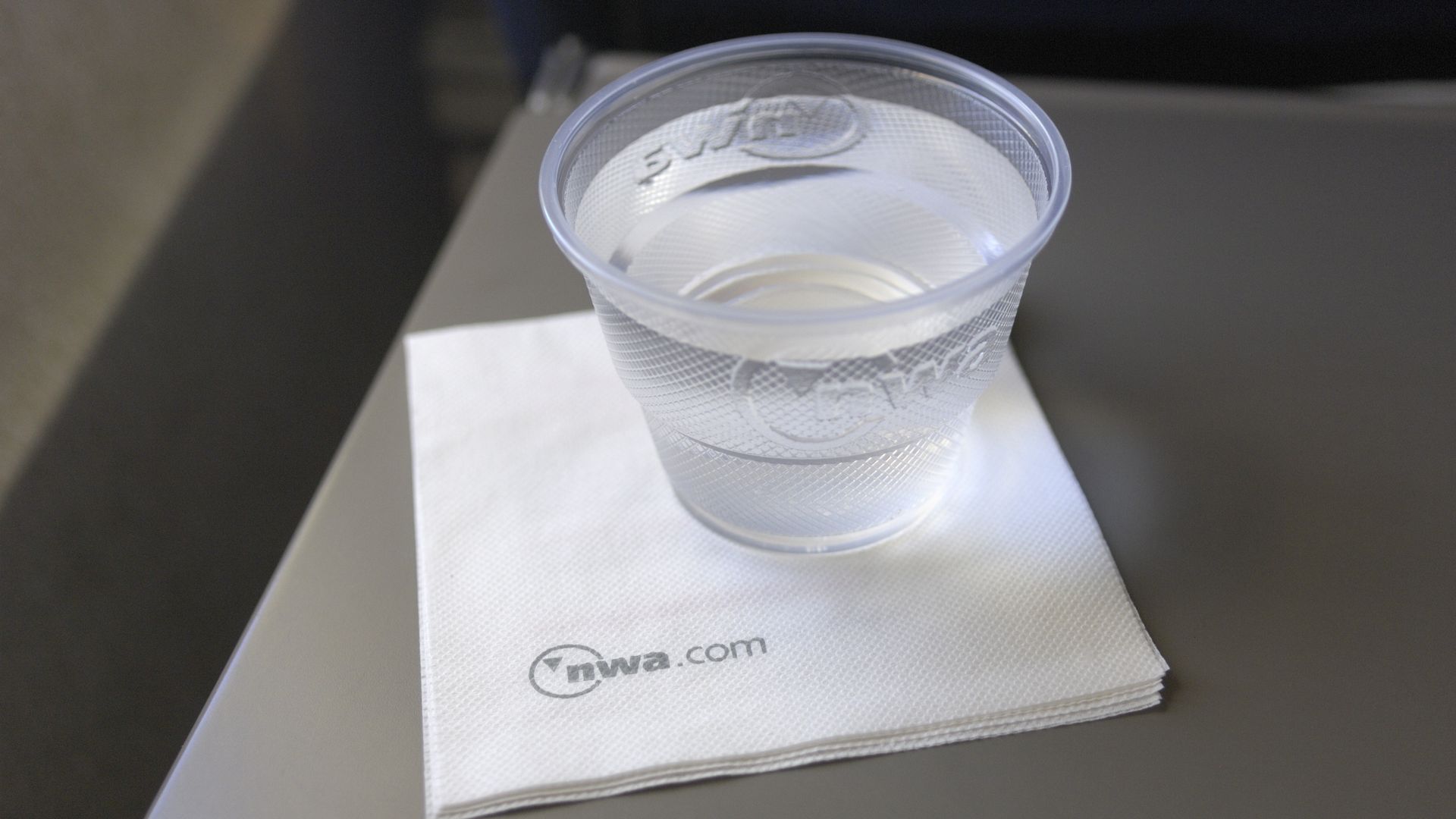 Several airlines have reportedly given their passengers unsafe drinking water, according to a new study from the Hunter College New York City Food Policy Center at the City University of New York.
Why it matters: Most of the airlines' water samples tested positive for E. Coli and coliform bacteria. The study also found that when the Environmental Protection Agency does find a violation under the 2011 Aircraft Drinking Water Rule, it rarely implements penalties.
The main takeaways of this study are to only drink water from a sealed bottle, avoid coffee or tea and use hand sanitizer while in flight.
A plane's water can become contaminated when it is loaded onto a flight using temporary connections (including carts, hoses, trucks, etc.), if the water system is poorly maintained or biofilm grows, the Washington Post reports.
What they found... Researchers investigated the onboard water quality of 11 major and 12 regional airlines, and ranked them:
They found that of the major airlines, Alaska Airlines and Allegiant had the highest water-quality score, while JetBlue and Spirit Airlines had the worst.
11 of the airlines received poor water health scores, except for Piedmont Airlines, which had high water quality. Republic Airways had the worst.
Background: This isn't the first time a spotlight has been shined on airplane water quality.
In 2004, the EPA revealed that public water systems were non-compliant with the National Primary Drinking Water Regulations.
Go deeper