Average U.S. student debt hits record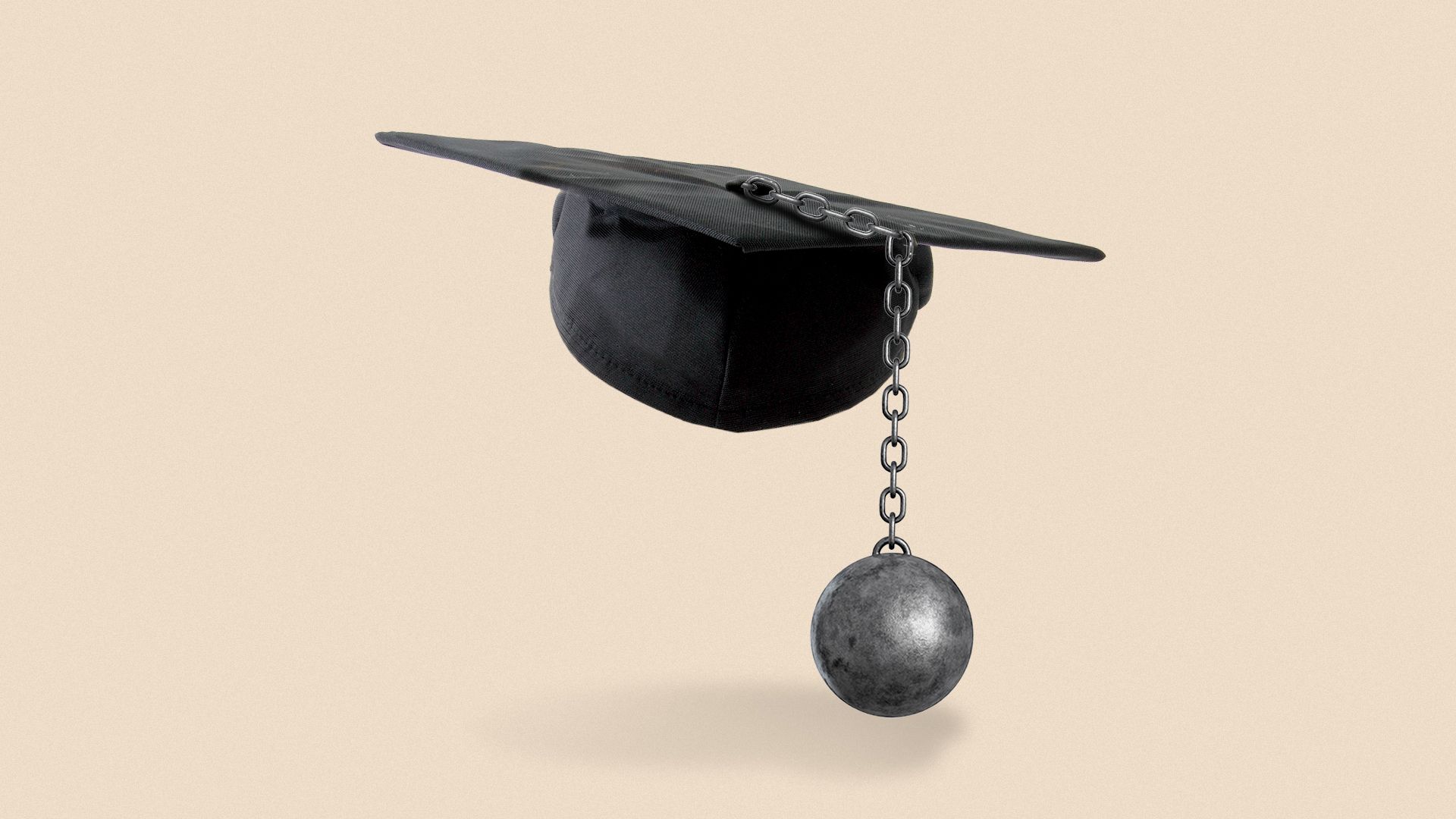 The class of 2018 graduated with a record average of $29,200 in loans to help pay for a bachelor's degree, reports USA Today.
Why it matters: It was unusual to graduate with a high amount of debt a few decades ago, but "we have depressed ourselves into a mindset in which $30,000 in debt is acceptable for a degree," Mark Huelsman, an associate director at the left-leaning think tank Demos, told the newspaper.
The big picture: Some schools are trying to address affordability and debt concerns for the cost of an education, but students often use loan money to cover the cost of living expenses.
The University of Michigan and the University of Virginia introduced aid programs to help some students pay for classes.
New York offers free tuition at some public colleges for residents whose families earn up to $125,000.
New Mexico announced a free tuition plan this week for any state resident who attends a public school.
Yes, but: These plans, like many of the free college proposals floated by 2020 Democrats, are geared toward public institutions — meaning that those attending private universities across the country still have to shoulder the burden themselves.
Worth noting: The richest and most prestigious private universities often offer extensive financial aid packages of their own. For example, Harvard and Stanford both expect families that make up to $65,000 to contribute nothing — and Stanford offers no tuition charges for families making up to $125,000.
By the numbers:
Two out of three of last year's college grads owe more than 2017's.
Students who attended college in the Northeast have the highest average debt.
Students in Connecticut had the highest average at $38,650, and students in Utah had the lowest at $19,750.
"Black students and those from low-income backgrounds were more likely to have debt at graduation," per USA Today.
Go deeper: Debt-free college: Where the 2020 presidential candidates stand
Go deeper