Nancy Pelosi: Congress should allow sitting presidents to be indicted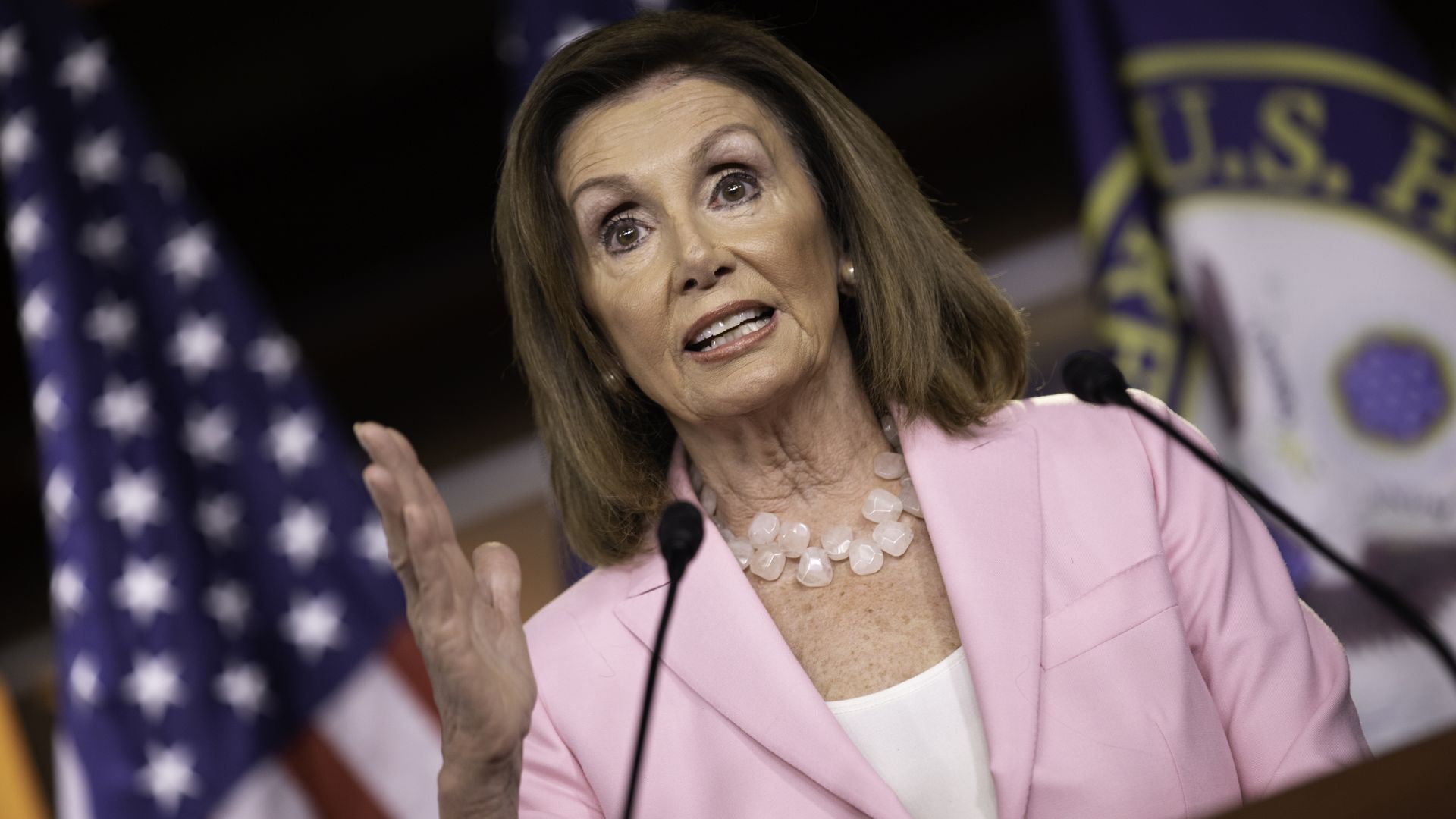 House Speaker Nancy Pelosi said on Friday that the Justice Department should be able to indict sitting presidents, per an exclusive NPR interview.
What she's saying: "I do think that we will have to pass some laws that will have clarity for future presidents. [A] president should be indicted, if he's committed a wrongdoing — any president. There is nothing anyplace that says the president should not be indicted," Pelosi told NPR's All Things Considered.
Why it matters: Former special counsel Robert Mueller's investigation into President Trump, which neither concluded that Trump obstructed justice nor exonerated him, operated on the DOJ's Office of Legal Counsel opinion that prevents a sitting president from being indicted.
Mueller said Trump could be charged with obstruction of justice after he leaves office at a July House Judiciary Committee hearing, while repeatedly referring to the DOJ's stance against indicting sitting presidents.
Mueller's investigation did not establish that Trump campaign members colluded with the Russian government, but that the president's actions may have influenced Russia's actions.
Background: In the Mueller report, the special counsel said "it recognized that a federal criminal accusation against a sitting President would place burdens on the President's capacity to govern and potentially preempt constitutional processes for addressing presidential misconduct."
Go deeper ... Pelosi breaks with Justice: Trump can be indicted
Go deeper