Amid oil market chaos, United Nations preps for major climate change summit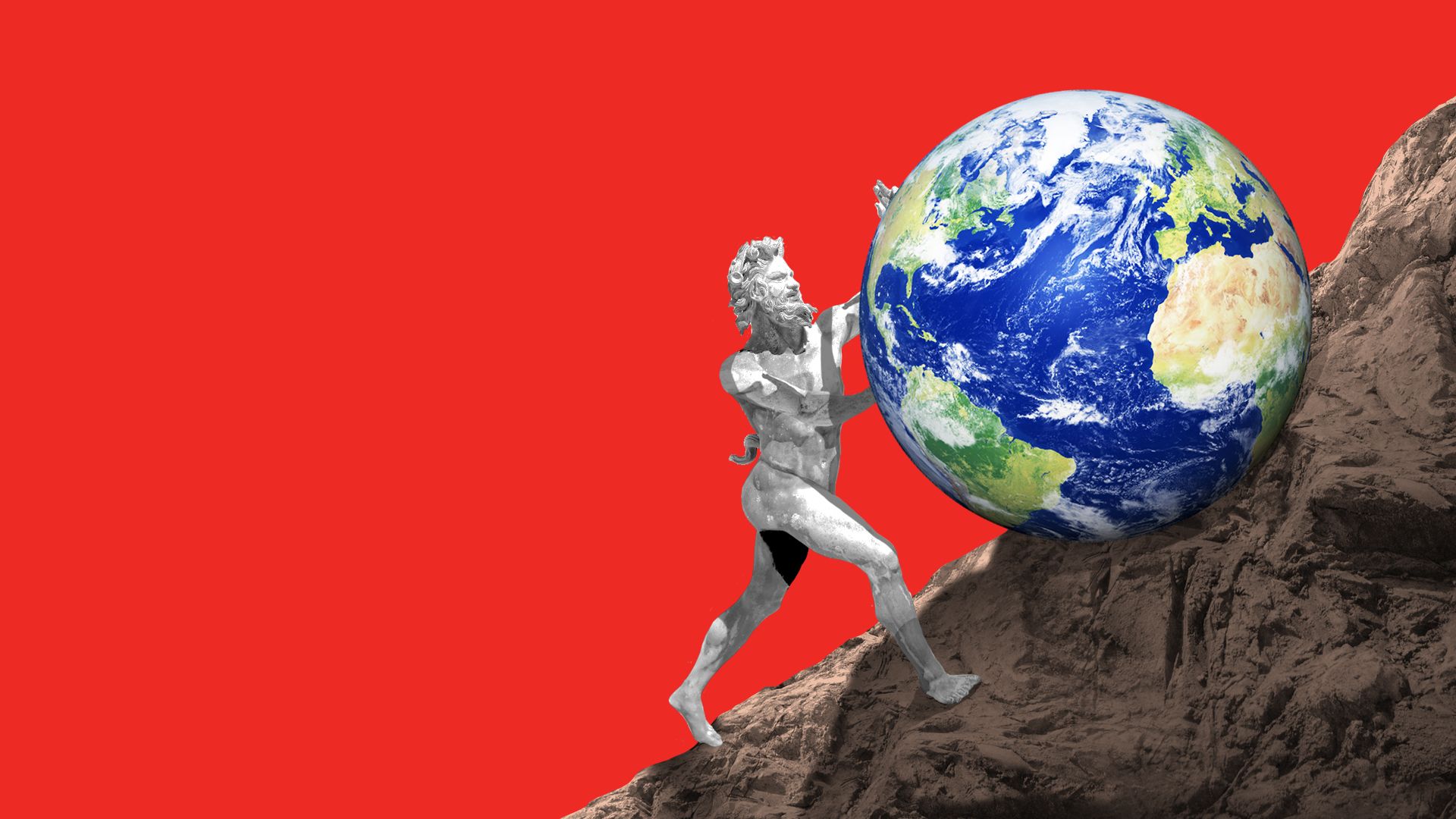 United Nations Secretary-General António Guterres sought to underscore the urgency of climate change on Wednesday, even as other topics grabbed the spotlight during a press conference ahead of a major UN summit next week.
Why it matters: Given both the cause and effect of climate change are decades in the making, the issue often gets crowded out of the top of diplomatic agendas when more imminent crises emerge. In Wednesday's case, the conversation was dominated by the weekend attacks on Saudi Arabian oil infrastructure — which produces the very products helping warm Earth's temperature.
Driving the news: Guterres fielded questions on the Saudi oil attacks and President Trump's continued rollback of environmental rules as he sought to preview next week's UN Climate Action summit.
"Our overarching focus for our meetings next week will be sustainable and inclusive development, leaving no one behind," Guterres said in his opening remarks. "With a spotlight on climate change, which affects everyone."
On the Saudi attacks, Guterres said: "I don't think there is a more serious threat in the world than what's happening in the Gulf."
When asked whether he agrees with Secretary of State Mike Pompeo, who said Wednesday that the attacks were an "act of war," Guterres responded: "It doesn't look like an act of peace."
One level deeper: Guterres also deflected questions about Trump's continued dismissal of climate science and his administration's imminent rollback of fuel efficiency standards, as well as a related effort to block California's ability to issue tougher versions of those standards.
What's next: Guterres said he intends for at least some leaders to present specific plans on Monday toward reaching a 2050 goal of "carbon neutrality," a Herculean effort given the significant dependence on carbon-emitting activities most countries engage in for energy, agriculture and manufacturing. Guterres has regularly said that climate change is the "biggest threat" to the global economy.
"I told leaders not to come with fancy speeches but concrete commitments," Guterres said.
Go deeper