Exclusive: Michael Bloomberg's new climate ad buy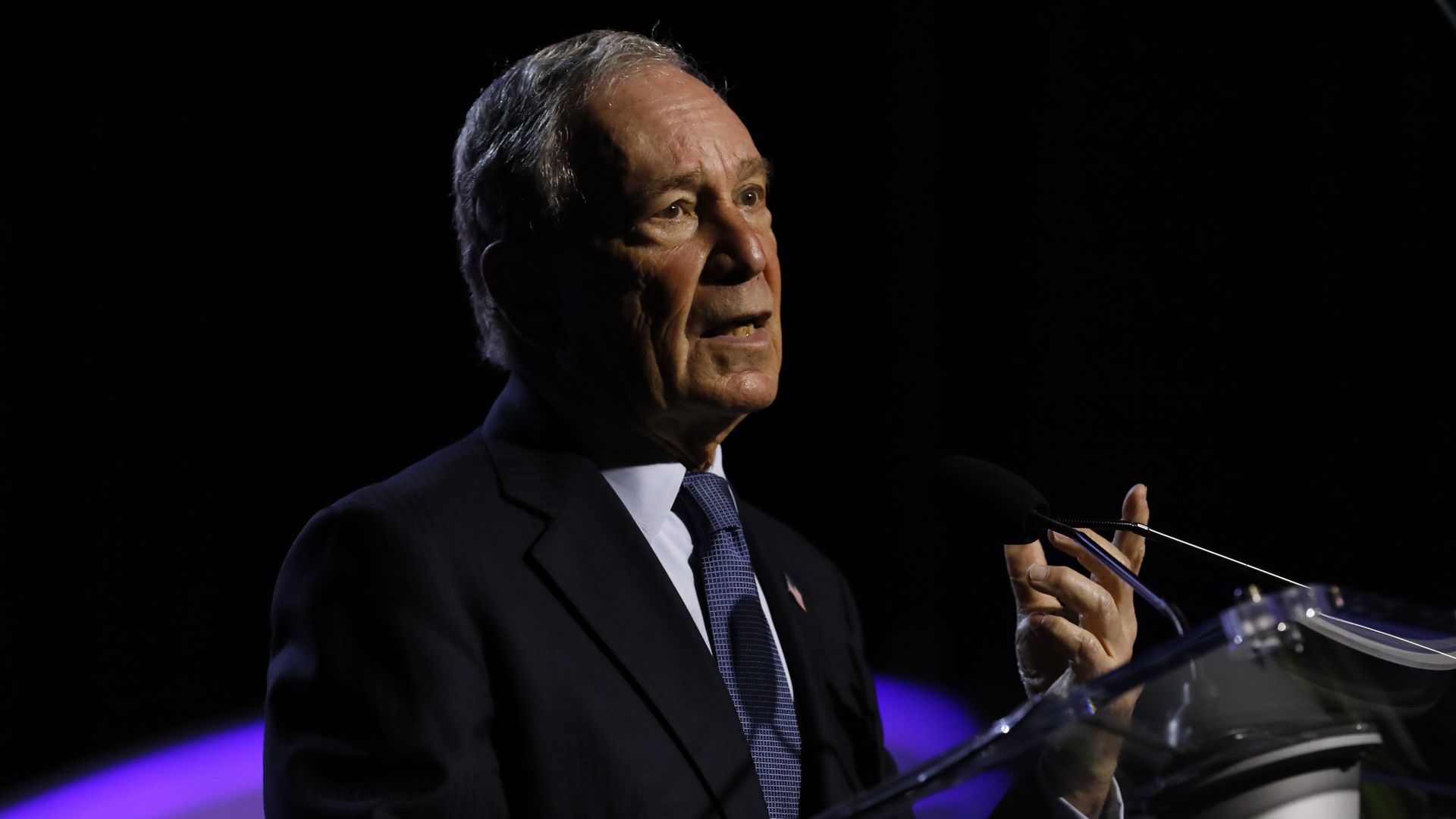 The Michael Bloomberg-backed Beyond Carbon campaign has launched a 6-figure digital ad buy just ahead of the 2-day climate forum with 2020 Democratic hopefuls that MSNBC is co-hosting Thursday and Friday.
Where it stands: The campaign — running on Facebook, Instagram, Twitter, and YouTube — features commentary from former New York City mayor Bloomberg, Hip Hop Caucus CEO Rev. Lennox Yearwood Jr. and others.
"We're not waiting for the next administration. We're acting now to put America on the path to 100% clean energy," says Bloomberg, whose work promotes state and local emissions efforts, in one of the spots.
What they're doing: Bloomberg launched the $500 million Beyond Carbon effort earlier this year. It aims to wean the U.S. off coal and halt construction of new gas-fired power plants, among other priorities.
Yes, but: It's not the only deep-pocketed interest running new ads. The powerful American Petroleum Institute launched a few days ago a 7-figure buy with TV, digital spots, and more.
The big picture: The goal of the pro-natural gas campaign is to "provide balance to the energy debate as Congress returns and the presidential primary continues," the group said. The spots are here and here.
Go deeper