Teachers warn of "homework gap" stemming from lack of broadband access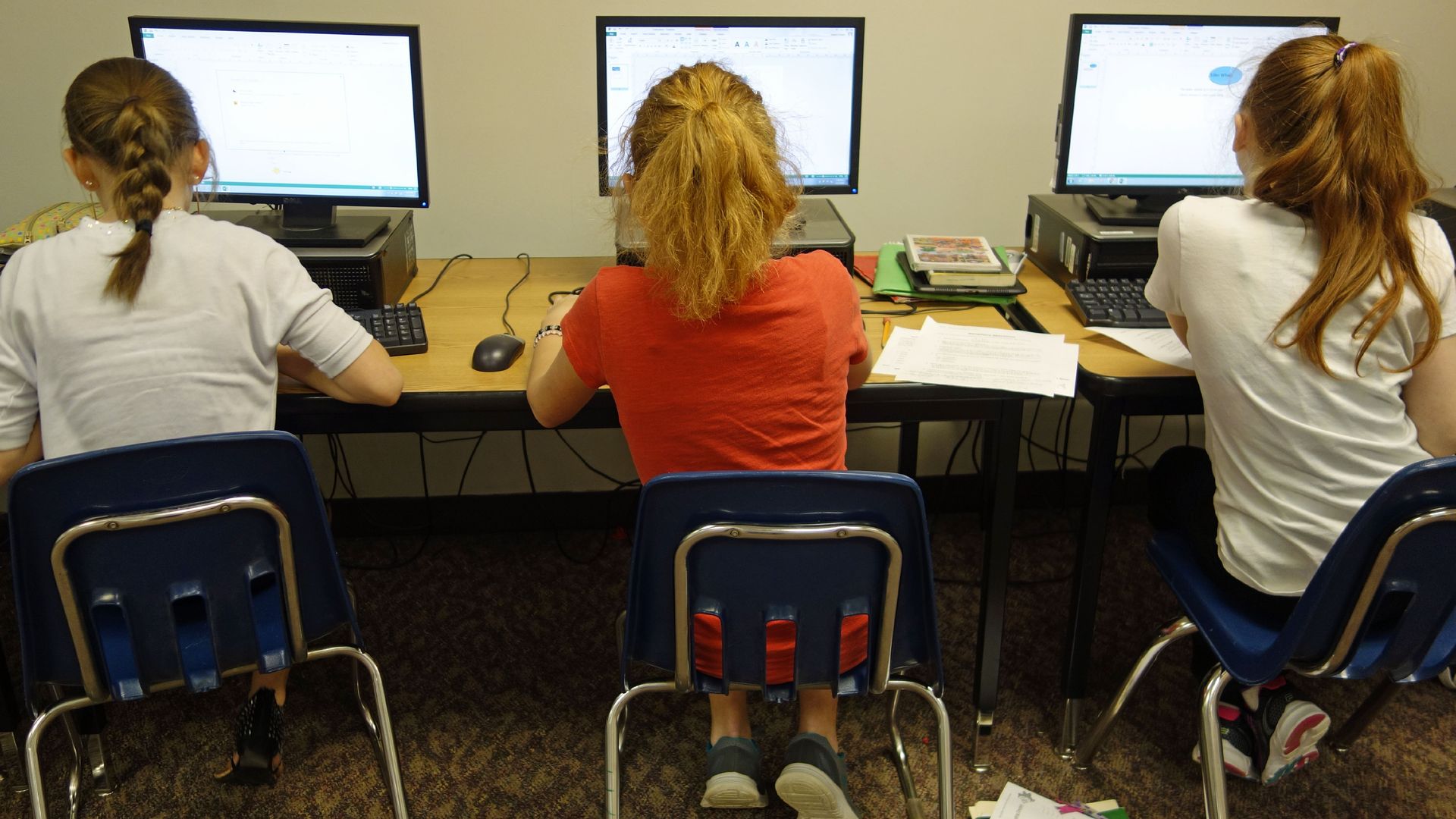 Evidence shows that the digital divide among children in the U.S. is affecting students' ability to learn and stay on track in schools, especially among lower-income students, the nonprofit Common Sense said in a report released Wednesday.
The big picture: The Federal Communications Commission reported in May that more than 21 million Americans still don't have access to high speed broadband internet. This includes the 12 million school-age children affected by the "homework gap."
What Common Sense found after surveying over 1,200 K–12 teachers:
About 40% of teachers said that "many" of their students do not have sufficient access to the internet or a computer to do schoolwork at home.
Teachers in schools with a high percentage of low-income students or schools with more than 75% of students of color are more likely to say that a majority of their students do not have home access to the internet or a computer. 
Though more students have access to smartphones than computers, homework is still difficult for them to complete because phones lacks some of the tools and software required.
The bottom line: Not all online access is equal, especially in rural areas, per the report. Common Sense urges the FCC and policymakers at the local, state and federal levels to do more to address these broadband access issues.
What to watch: The digital divide could make its way into the national conversation ahead of the 2020 election. Democratic presidential candidate Sen. Elizabeth Warren has already released a plan to increase broadband internet access to rural areas.
Go deeper