Indian states ending coal expansion advance goals of UN Climate Week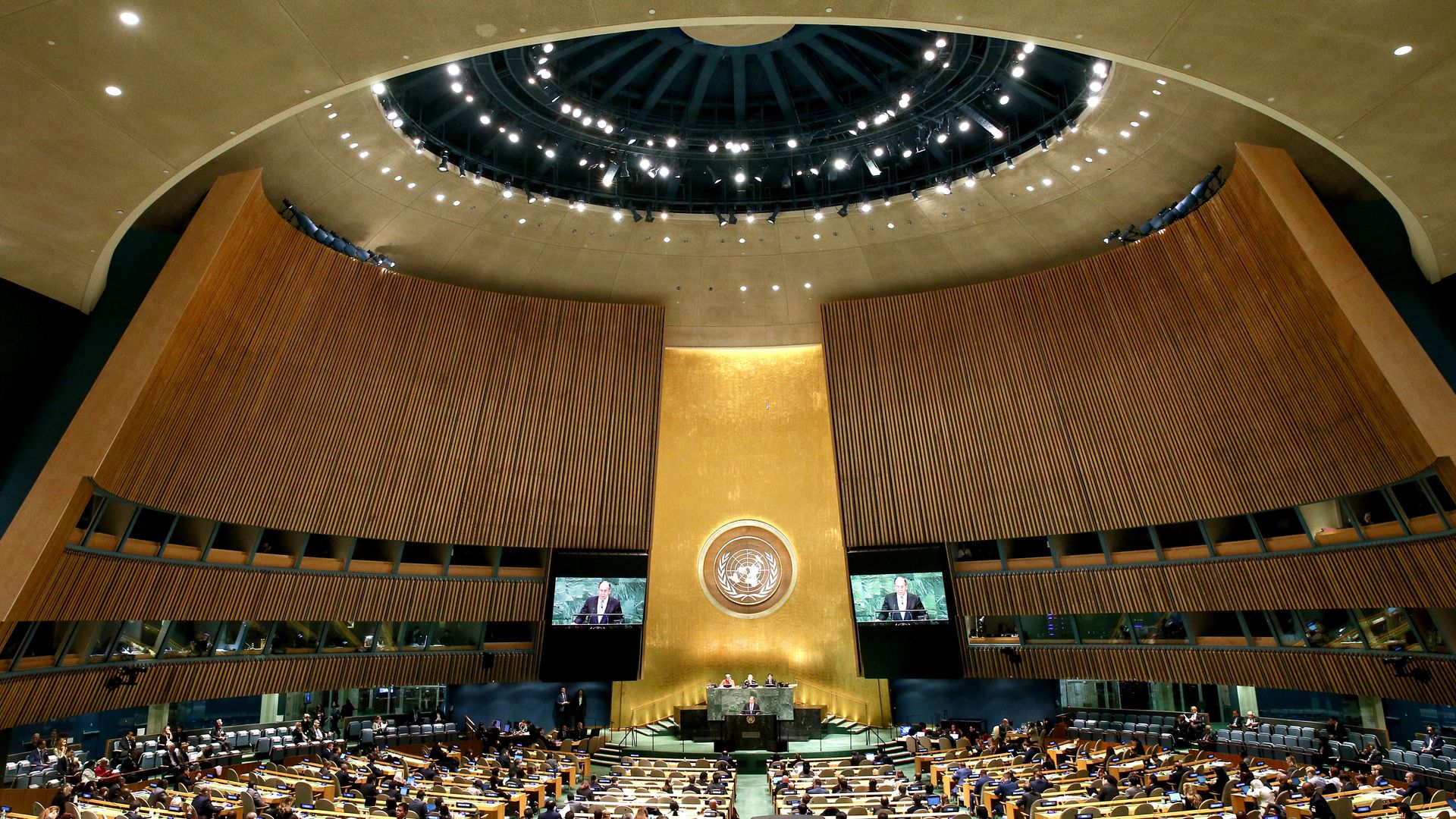 The decisions reached this month by two Indian states, Gujarat and Chhattisgarh, to stop building new coal plants align with a renewed call by UN Secretary-General Antonio Guterres to end all such construction by 2020.
Why it matters: India's pipeline of planned new coal plants ranks second in size only to China's. These commitments by its state governments come ahead of next week's Climate Summit at the UN General Assembly, where countries will face strong pressure to back off support for expanding coal facilities.
Details: India has historically resisted global calls to halt coal expansion.
The commitment by the heavily industrialized state of Gujarat — whose 15.8 GW coal fleet is larger than the U.K.'s — was quickly followed by a similar pledge from Chhattisgarh, home to the country's third largest coal reserves.
Context: Guterres has used the conclusions of the latest Intergovernmental Panel on Climate Change reports to press for a transition away from coal.
As one form of leverage, he may deny South Korea and Japan speaking slots at the summit because of their financial support for new coal plants around the world, according to the Financial Times.
What to watch: As the UN begins to draw a clearer line between countries supporting the Paris agreement goals and those ignoring them, more world leaders may soon announce plans to end coal expansion. A yet greater step, which Guterres has also called for, would be new limits on existing plants.
Justin Guay directs global climate strategy at the Sunrise Project and advises the ClimateWorks Foundation.
Go deeper