Health care friction in the UAW strike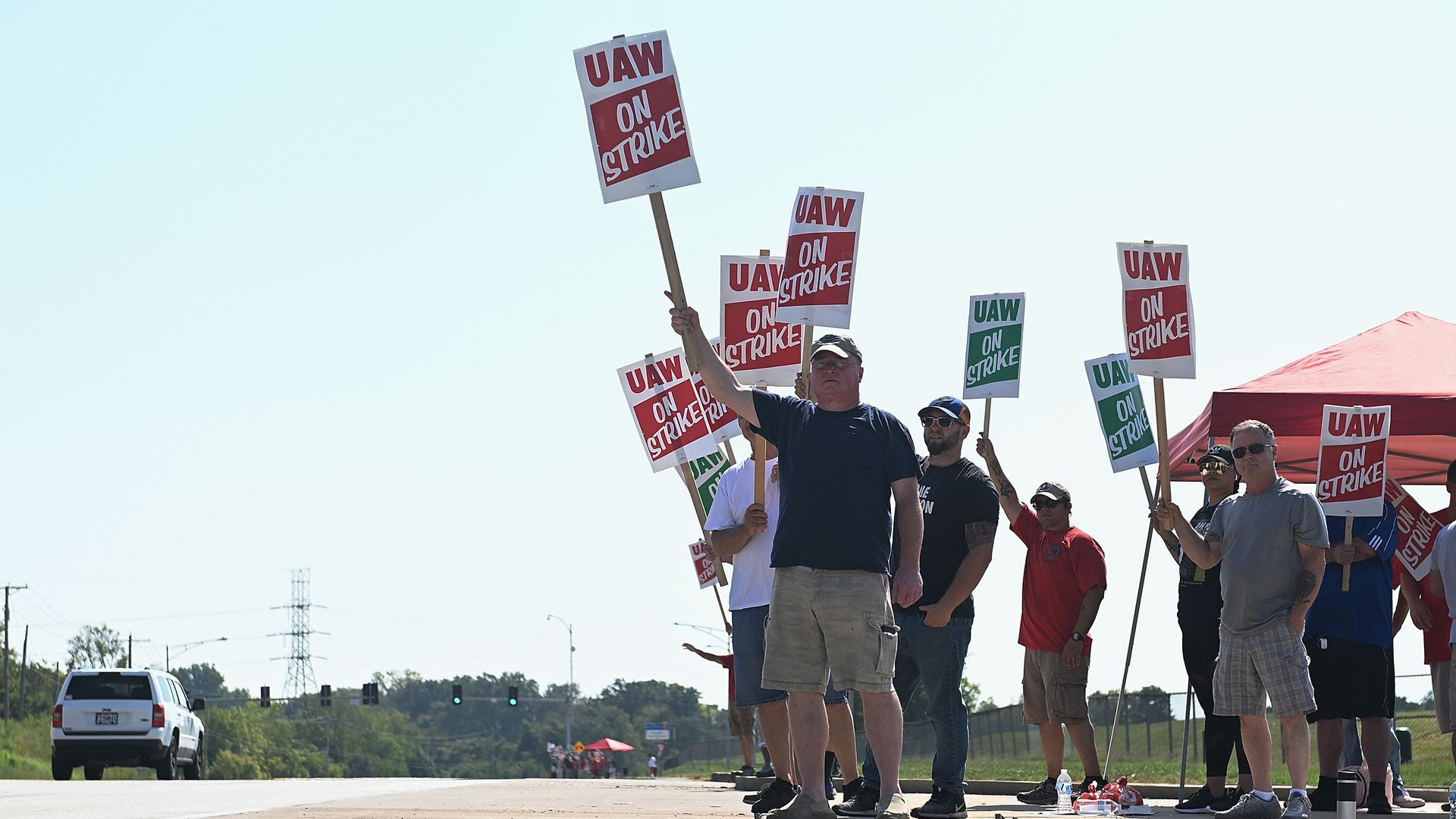 One of the biggest points of contention between General Motors and the United Auto Workers is health coverage.
By the numbers: Workers pay roughly 29% of their premiums for family health insurance on average, and 18% for single coverage, according to the Kaiser Family Foundation.
GM wanted UAW members to absorb 15% of their premiums, up from the 3% they currently pay, according to Automotive News. GM then backtracked and agreed to keep things at their current levels.
The bottom line: UAW health benefits are already a lot more generous than average, both in terms of premium contributions and out-of-pocket costs like copays and deductibles. Workers don't want those benefits to erode.
But the rising cost of health care means keeping those insurance plans comes at the expense of wages.
Flashback: Health care cuts drive West Virginia teachers' strike
Go deeper