Women's March co-chairs step down in wake of anti-Semitism allegations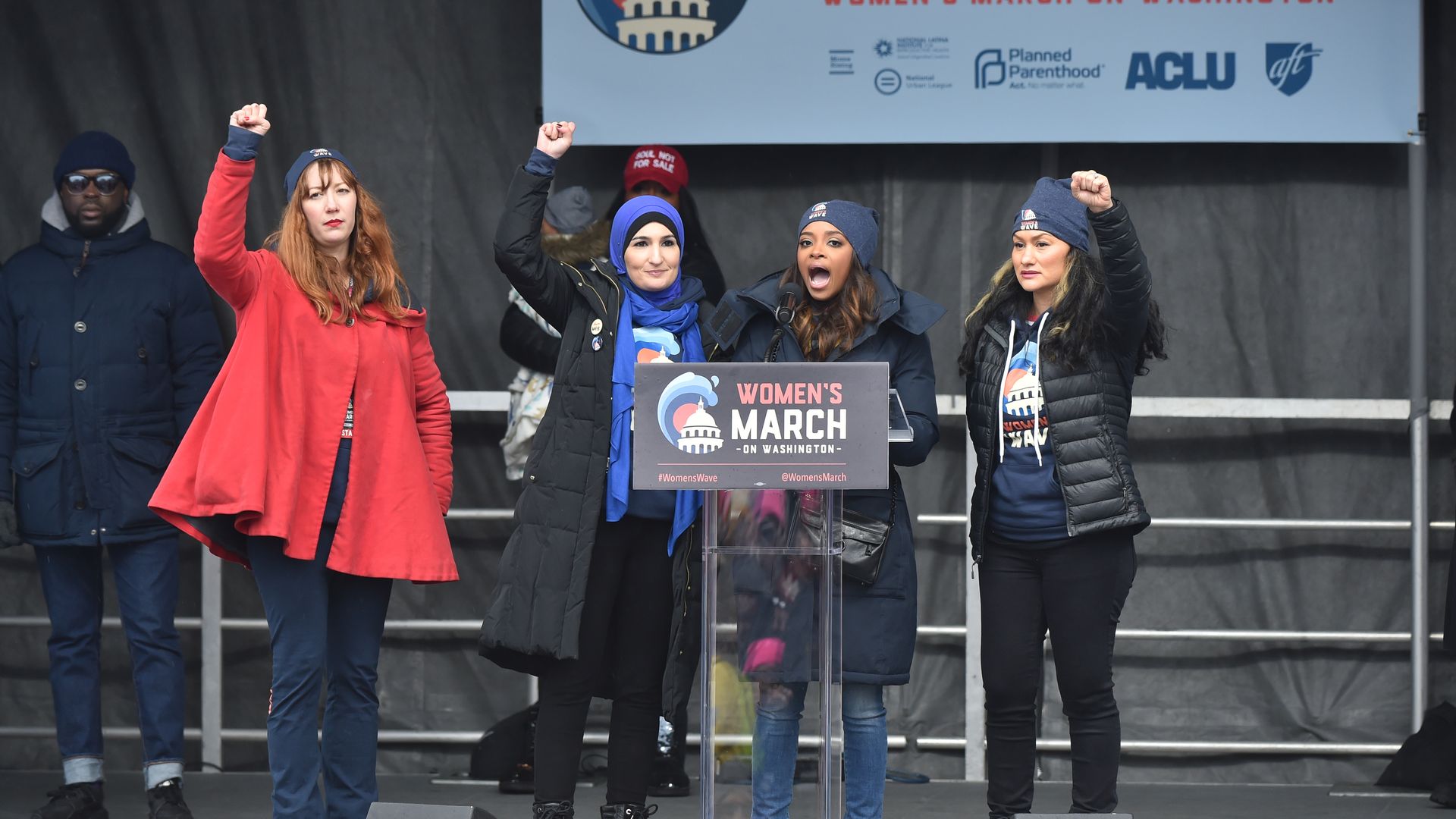 Women's March co-chairs Bob Bland, Tamika Mallory and Linda Sarsour are stepping down as the organization looks to rebound from controversies surrounding its management, the Washington Post reports.
Why it matters: Ahead of the 2020 election, the Women's March is looking to distance itself from allegations of anti-Semitism and financial mismanagement within its leadership that members say have drowned out the group's political message.
Bland, Mallory and Sarsour stepped down in July, although the organization never publicly announced their departures, the Post reports. Co-Chair Carmen Perez will remain in her post.
The new leadership includes a diverse set of 16 board members, including three Jewish women, a transgender woman and two religious leaders.
The big picture: The Women's March began as a movement that called for women to further engage in politics after President Trump's election in 2016. After a highly successful first march, the group has been shrouded in controversy in part due to revelations that Mallory attended a Nation of Islam event in which leader Louis Farrakhan made offensive comments about Jews.
While the Women's March tried to quell outrage by denouncing anti-Semitism, its leaders failed to denounce Farrakhan, who has a history of making racist remarks about Jews.
In December 2018, an early organizer of the Women's March said she was pushed out of the group after the 2017 march and that her Jewish identity played a role in her ouster.
What's next: The new board will elect new leaders, replacing Mallory and Bland as co-presidents, when it convenes this month.
Go deeper