Lundbeck agrees to buy migraine drug producer Alder for $2 billion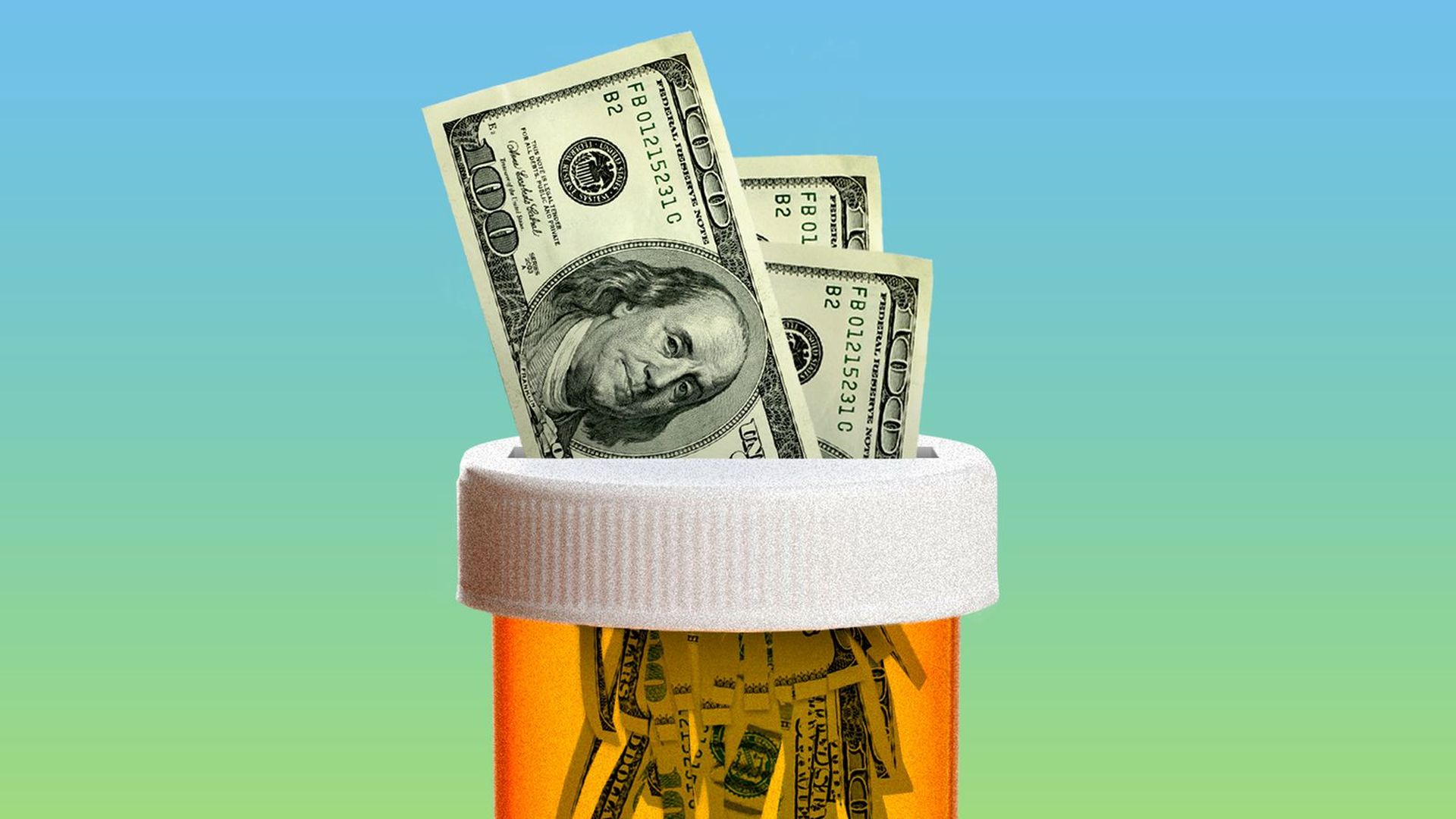 Lundbeck, a Danish pharma company focused on brain disease, agreed to buy Alder BioPharmaceuticals, a Bothell, Washington-based developer of migraine drugs, for almost $2 billion in cash.
Why it matters: This is the patent cliff in practice. Lundbeck soon will lose patent protection on Parkinson's drug Northera and hopes that Alder's lead drug candidate (eptinezumab) will get regulatory approval to fill the revenue gap.
Details: Alder will pay $18 per share upfront, representing a 79% premium on Friday's closing price and another $2 per share if European regulatory approval is obtained.
The bottom line: "If the FDA approves eptinezumab in February, the drug will become the fourth anti-CGRP drug available in the U.S. ... Those drugs racked up sales of $233 million in the first half of 2019 and are tipped for further growth. Lundbeck, which plans to file for approval in the EU next year, will need to find a way to persuade payers and physicians to choose eptinezumab over the competition," writes Nick Paul Taylor of FierceBiotech.
Go deeper