Andrew Yang campaign says UBI raffle netted 450,000 entries in 72 hours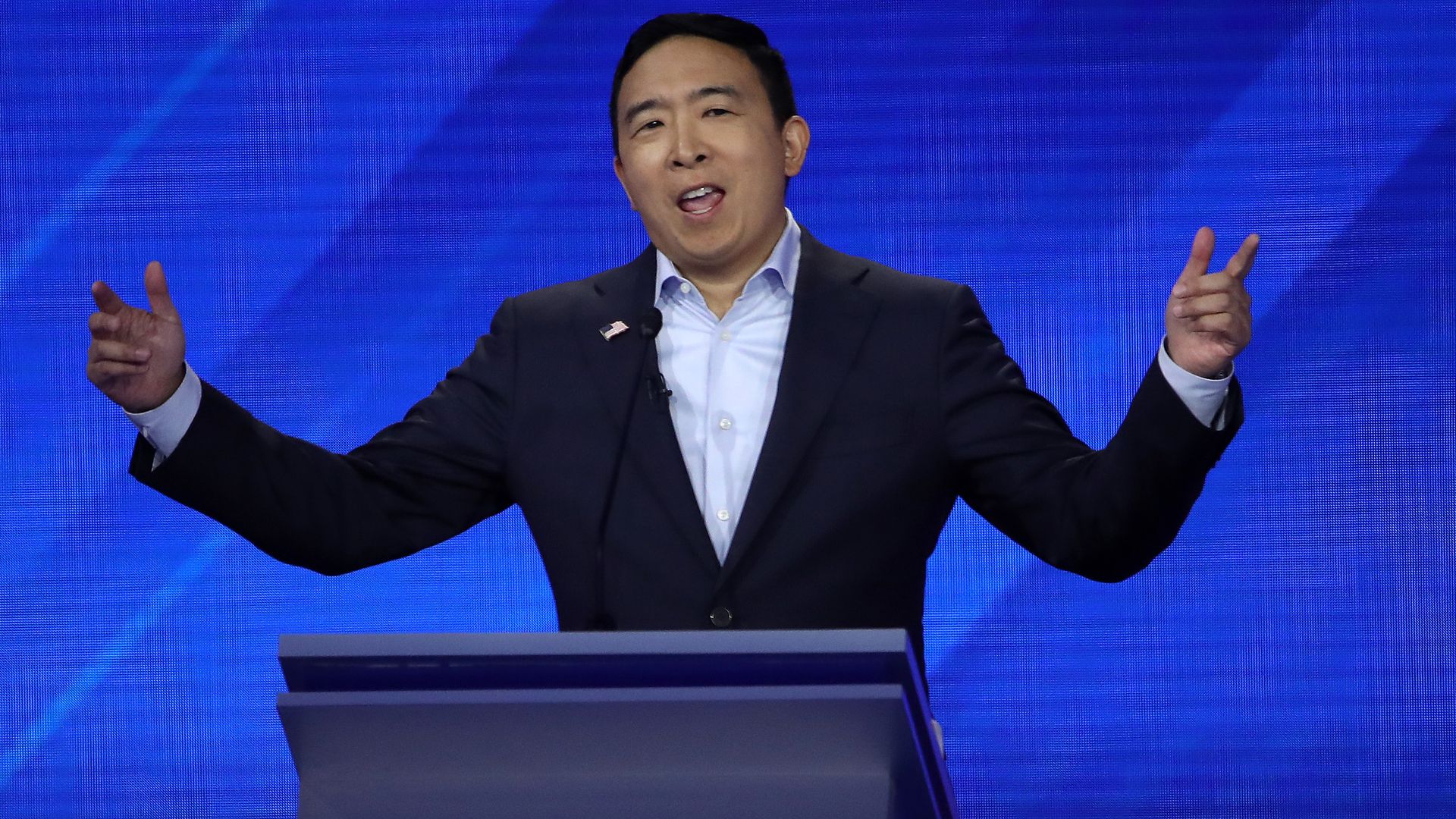 Andrew Yang's 2020 presidential campaign told Politico on Monday that more than 450,000 people entered its universal basic income raffle, raising $1 million in the 72 hours after Yang's appearance in last week's third Democratic debate.
Why it matters: Yang raised $2.8 million during the second quarter, making the contest, which will give 10 families $120,000 over a year, a huge boon for his fundraising efforts.
Politico also reported that 90% of the entrants to the contest provided email addresses that were not previously on Yang's list and that he gained the most Twitter followers of any candidate during the debate.
Yes, but: Yang's contest could potentially run afoul of FEC rules that prohibit campaign funds from being used on "personal expenses." However, the agency likely will not be able to investigate the situation because it is virtually shut down after the resignation of one of its commissioners last month prevented it from establishing a quorum.
What they're saying: "We've got a 21st century candidate and we're running a 21st century campaign. ... That's something not many of our competitors can say," Yang's campaign manager Zach Graumann told Politico.
Go deeper: Andrew Yang gets media cold shoulder
Go deeper