Wyoming coal country struggling despite Trump's support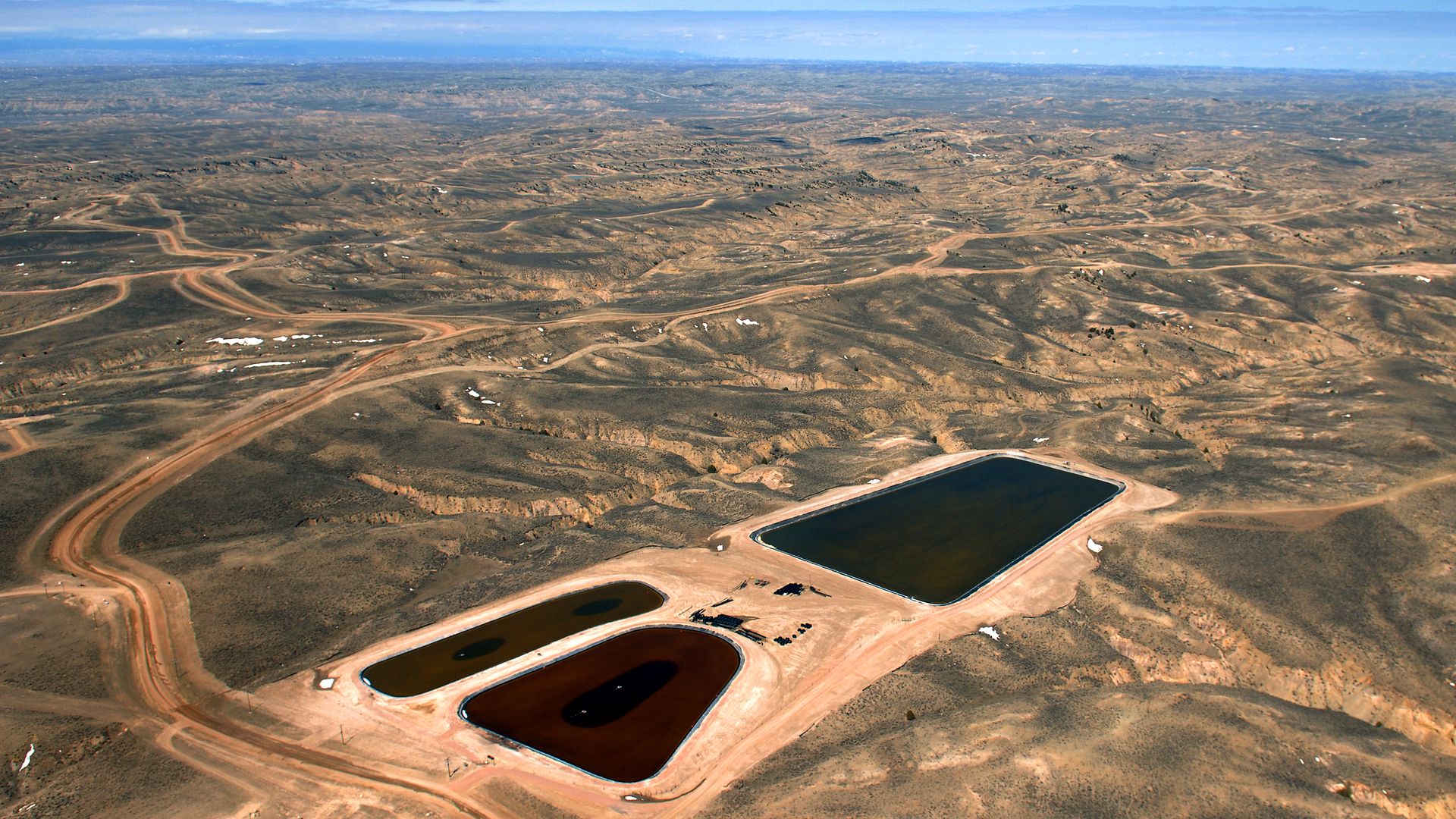 The coal mining industry in the top coal-producing region of the U.S. is struggling despite President Trump's efforts to prop up the coal industry nationwide, according to AP.
Why it matters: Many coal producers in the Powder River Basin in northeastern Wyoming and southeastern Montana are filing for bankruptcy or consolidating as U.S. coal production has slid 30% since peaking in 2008 and small rural communities across the nation face economic uncertainty.
Context: 3 of 9 coal producers in the Powder River Basin have filed for bankruptcy since March, while 2 others said they would merge.
Blackjewel, the owner of several mines across the country, in July dismissed most employees and shut down the Eagle Butte and Belle Ayr mines, two of the highest-producing mines in the country. Negotiations to reopen the mines have stagnated.
Coal has buoyed the communities in the region and Wyoming's and Montana's state budgets for decades, but power companies are phasing out coal-fired power plants and switching to cheaper natural gas furnaces and solar and wind generators amid global concern about climate change.
By the numbers: About half of U.S. electricity came from coal-fired plants a decade ago, but coal now comprises only 30%.
Yes, but: The Powder River Basin still has a lot of recoverable coal left, and carbon-capturing technology installed in coal-fired power plants could make coal a viable option.
The bottom line: Carbon-capturing tech is still in its infancy, and experts say retrofitting power plants with the technology will be expensive.
Go deeper: The past and potential of replacing coal-fired power, heating with gas
Go deeper