Reid Hoffman shamed in Epstein rehab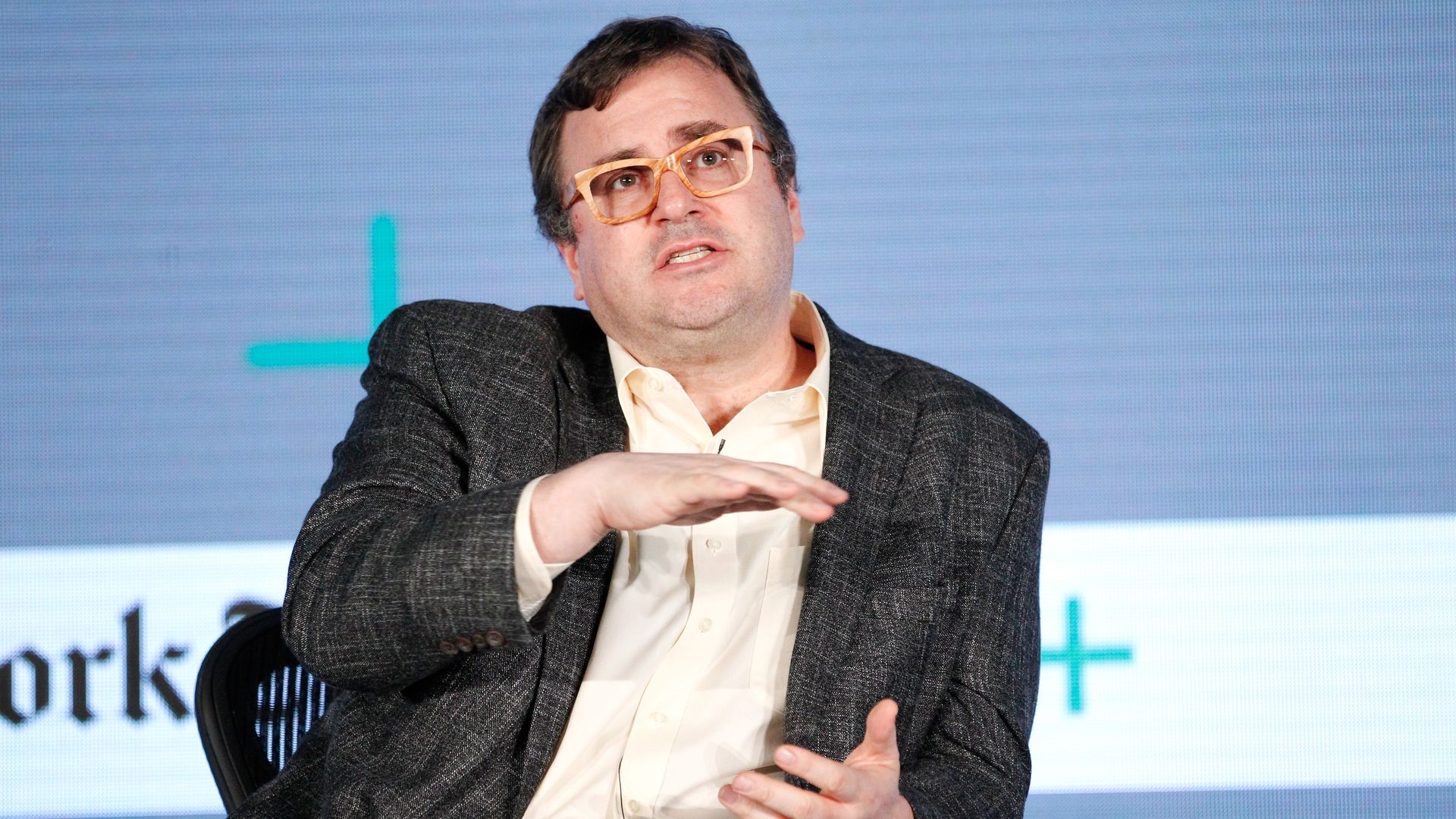 Venture capitalist and LinkedIn founder Reid Hoffman apologized Thursday in an exclusive statement to Axios for his role in Jeffrey Epstein's societal rehabilitation after his sex crimes conviction
Why it matters: We've spent lots of time castigating Leon Black for his continued relationship with Epstein, but have neglected to mention how Hoffman also played a role in Epstein's attempts to rehab his image.
For example, Hoffman invited Epstein to a high-powered Silicon Valley dinner in 2015, where other guests included Mark Zuckerberg, Elon Musk, and Peter Thiel.
What he said: "I helped to repair his reputation and perpetuate injustice. For this, I am deeply regretful."
The big picture: Hoffman also drove another bus over former MIT Media Lab boss Joi Ito, saying that Ito had assured him that Epstein had cleared MIT's vetting process. Even if so, it's unclear why that would have outweighed Epstein's guilty plea from years earlier.
Go deeper