Harvard reviews Epstein's $8.9 million in gifts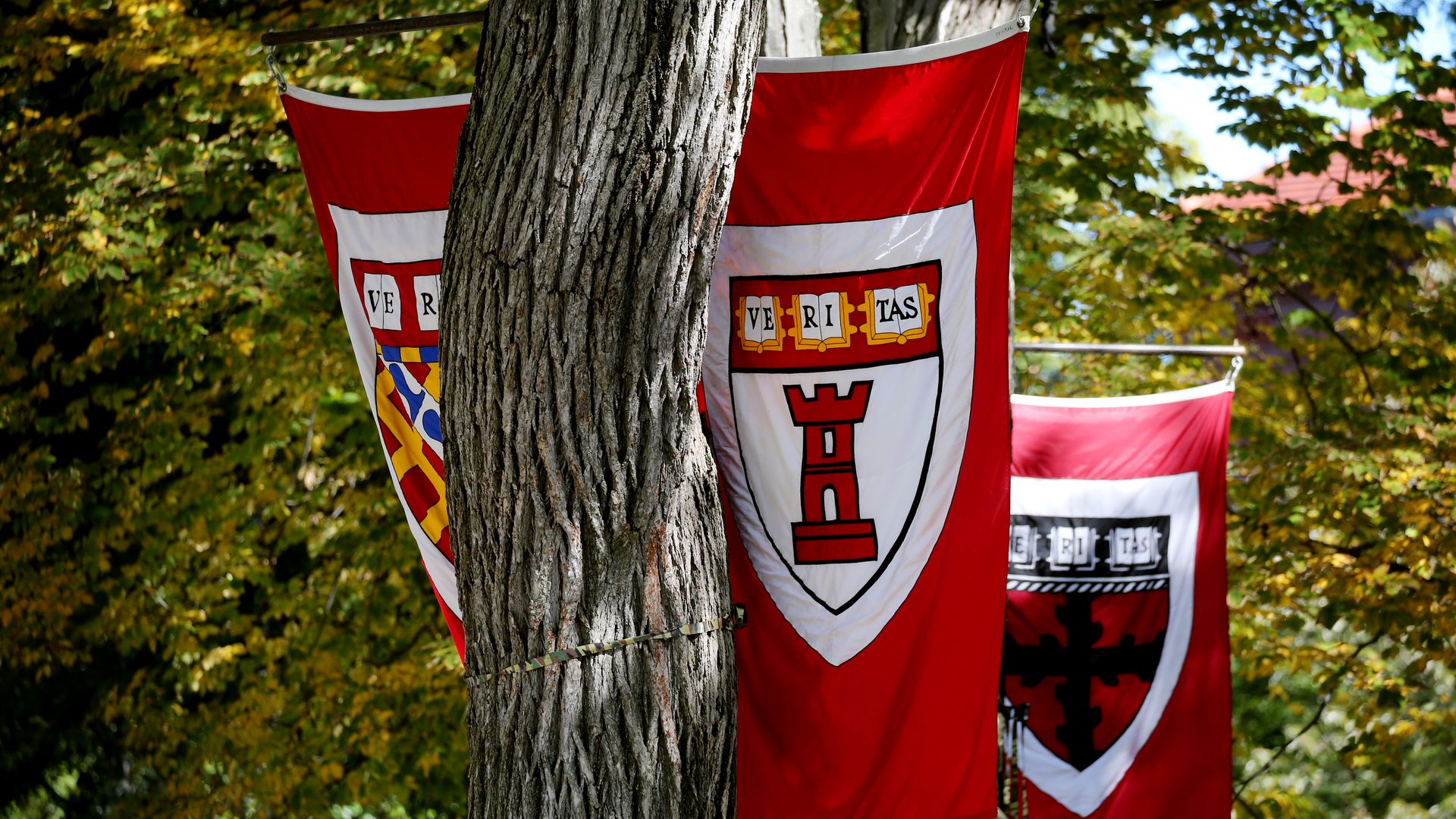 For 2 weeks, Harvard University has been reviewing gifts made to the school from 1998 to 2007 by sex offender Jeffrey Epstein, University President Lawrence Bacow said Thursday, the Harvard Crimson reports.
The big picture: Epstein's reported $8.9 million in gifts to Harvard, detailed by Bacow, is greater than the known $7.5 million in donations he made anonymously or circuitously to the MIT Media Lab. Epstein's largest reported donation to Harvard was a $6.5 million gift made in 2003 to the Program for Evolutionary Dynamics, which studies evolution, population structure and other areas.
The school received roughly $2.4 million in other gifts from Epstein prior to his 2008 guilty plea that resulted in him becoming a registered sex offender.
Nearly all of Epstein's gifts have already been spent, but Harvard's review found an unspent balance of $186,000 that the university plans to invest in "organizations that support victims of human trafficking and sexual assault," Bacow writes.
The review of gifts made between 1998 and 2007 is ongoing, per Bacow, who says that Harvard has not identified gifts made following Epstein's 2008 guilty plea.
The intrigue: Bacow also wrote the university "recently learned" that former professor Stephen Kosslyn designated Epstein as a visiting fellow in 2005 for the school's psychology department. Bacow describes Kosslyn as "a beneficiary of Epstein's philanthropy."
Epstein donated $50,000 to Stanford University's physics department in 2004, the school confirmed 1 day after Epstein's gifts to Harvard were made public.
Read University President Lawrence Bacow's letter:
Go deeper ... Exclusive: MIT and Jeffrey Epstein's billionaire enablers
Go deeper