Legendary oil tycoon T. Boone Pickens dies at 91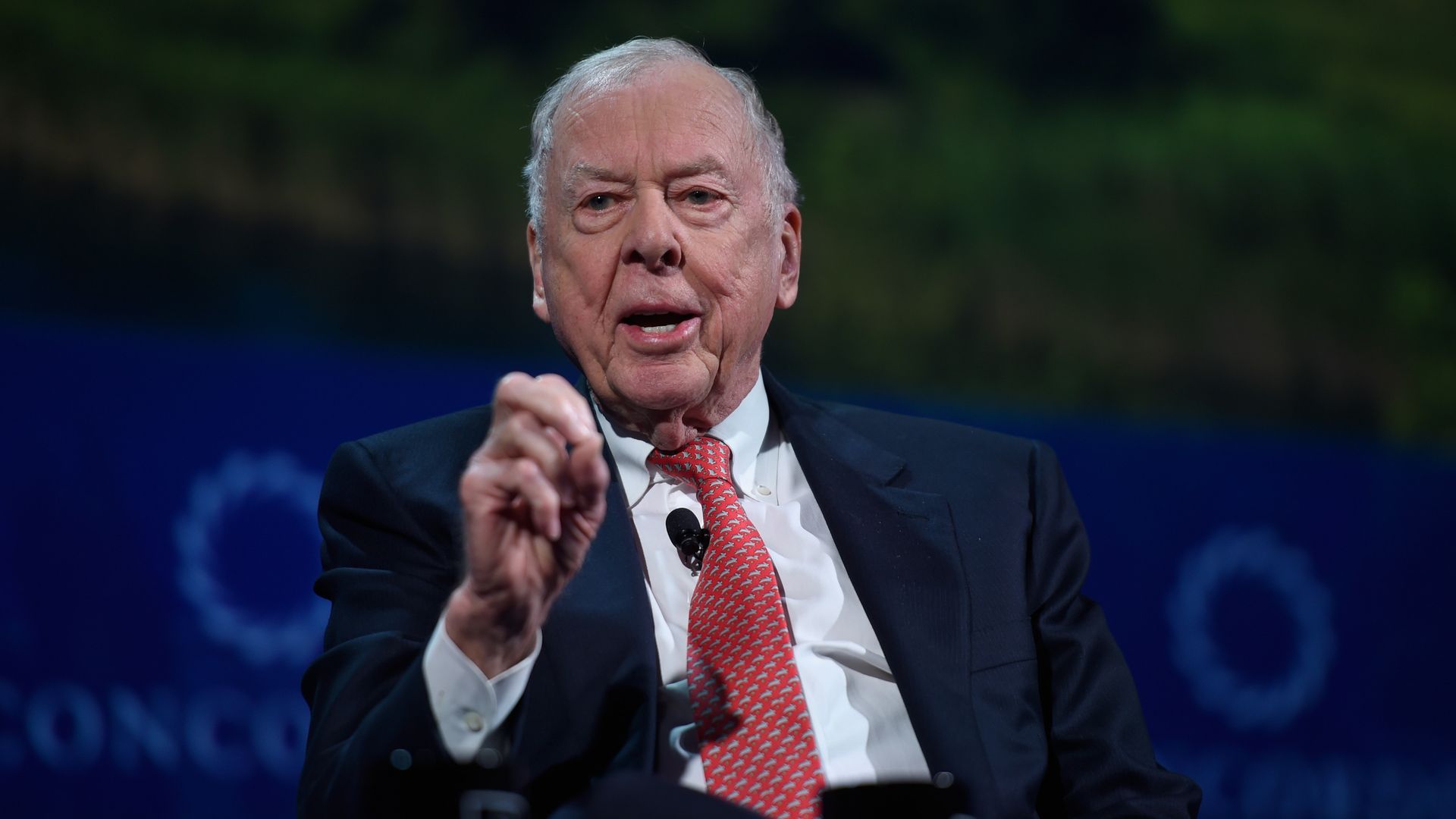 T. Boone Pickens, who made billions investing in oil and gas, died Wednesday of natural causes at age 91, the Dallas Morning News reports.
Where it stands: "Pickens wasn't a billionaire when he died, with his last reported net worth standing at a mere $500 million. That's because he'd given away more than $1 billion to philanthropic and educational causes."
My thought bubble: He was my first-ever interview in energy more than a decade ago, and we spoke many times over the years. One of the first stories he told me centered on how it's the first billion dollars that is the hardest to make — right after he wrote a book bearing that title.
Another time at a conference, I ordered an Arnold Palmer to drink as we were talking, and he told me about golfing with the legendary Arnold Palmer. "Pickens was known for mixing humor with the most serious of topics," the Morning News obituary said. We were probably talking about something serious, but I don't remember that part.
One level deeper: In 2008, "Pickens launched his self-funded, $100 million grass-roots campaign aimed at reducing America's crippling addiction to OPEC oil by boosting U.S. adopting wind, solar and especially natural gas," per the Morning News. He eventually dropped his efforts with wind and focused more on natural gas.
Go deeper: Read the whole 22-page Dallas Morning News obituary
Go deeper