Controversial spyware firm claims new human rights safeguards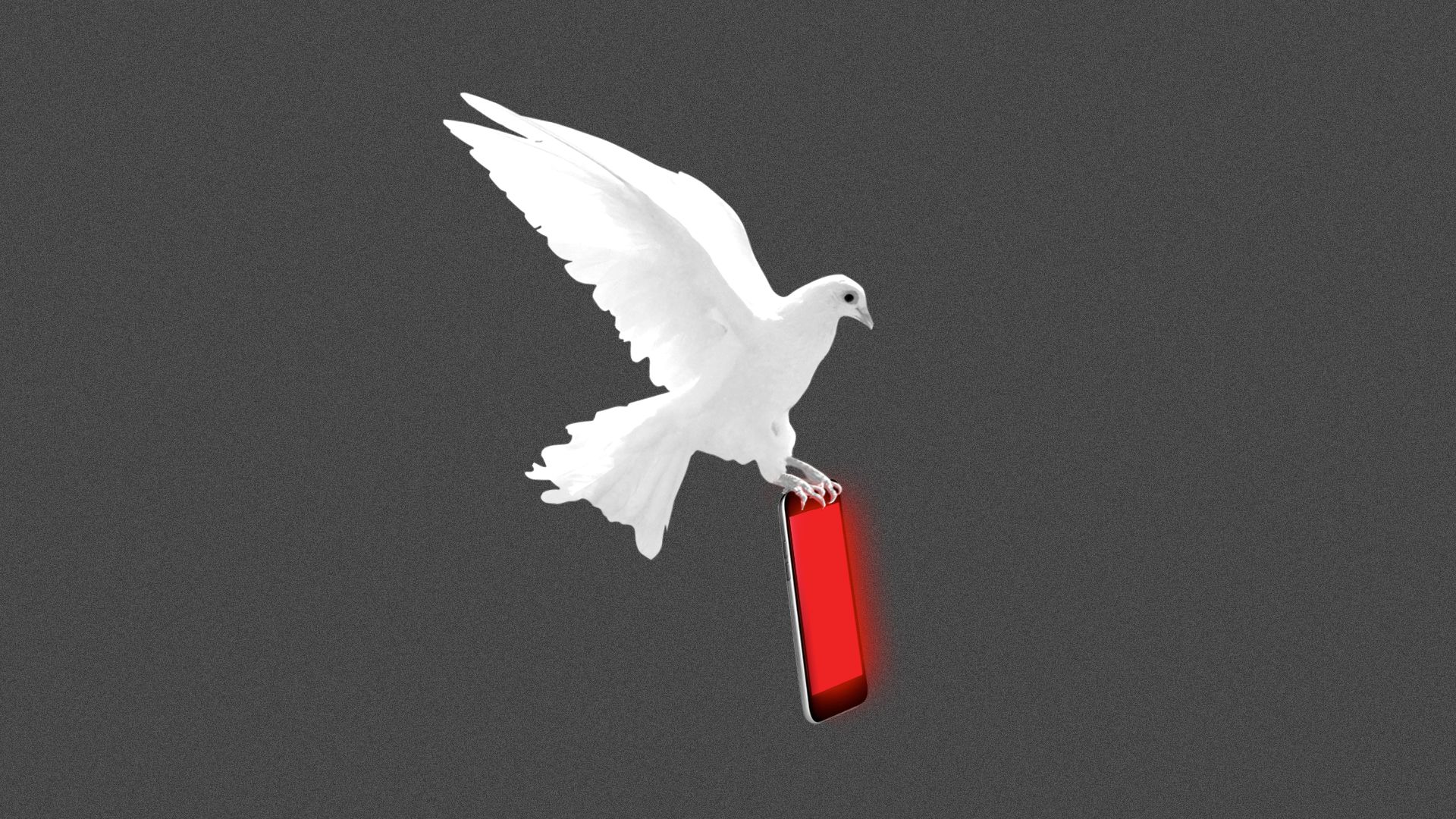 A controversial Israeli military and law enforcement contractor that sells mobile phone spyware to governments is announcing a broad range of human rights protections after years of criticism.
The big picture: The Israel-based NSO Group has been accused of selling its Pegasus spyware to authoritarian governments, including the UAE, Saudi Arabia and Qatar. Mexico used Pegasus to spy on the phones of inappropriate targets, including government officials and others who backed a tax on soda.
Background: NSO was purchased in February by Novapina Capital, a European private equity firm, which promised to make the company more transparent and to improve its human rights record.
According to a spokesperson for the company, NSO has terminated 3 contracts in the past for violating its human rights policies.
But the company has been saddled with negative publicity for years. Just days before the Novapina purchase, allegations came to light that NSO had sent human operatives to spy on lawyers, civil society groups and a journalist that tracked the group.
The new human rights policy includes:
Commitments to align business policies with the International Bill of Human Rights, the International Labor Organization's Declaration on Fundamental Principles and Rights at Work and the United Nations Guiding Principles on Business and Human Rights.
Promises to research potential clients and decline to sell to those with too many red flags.
An external whistleblower program to identify misuse, providing a formal mechanism to contact the firm.
A promise to engage with civil society groups.
Between the lines: NSO had revenue of $250 million in 2018 but has had trouble obtaining investment commensurate with its revenue, according to Forbes, with potential investors worried about a reputational hit for funding a company with such a controversial profile.
"At a certain point, hiding behind obscurity and small size isn't good for future growth," said Andy Grotto, a former member of the National Security Council for presidents Trump and Obama who handled issues relating to commercial surveillance software. "This might open them up to new customers. This doesn't stop another firm to taking over the sketchier sales."
Yes, but: The policy changes aren't likely to satisfy NSO's critics.
NSO held its plan close to the vest before the announcement, and civil society groups have not been able to see the plan in full.
But John Scott-Railton, a senior researcher at the University of Toronto's Citizen Lab, which has done much of the research on NSO's alleged human rights abuses, questions any plan that relies on victims to report misuse of the stealthy Pegasus.
"If they don't have a mechanism of looking over government's shoulders, I don't see how this has any teeth," he said.
Go deeper