Activist investor Elliott takes big stake in AT&T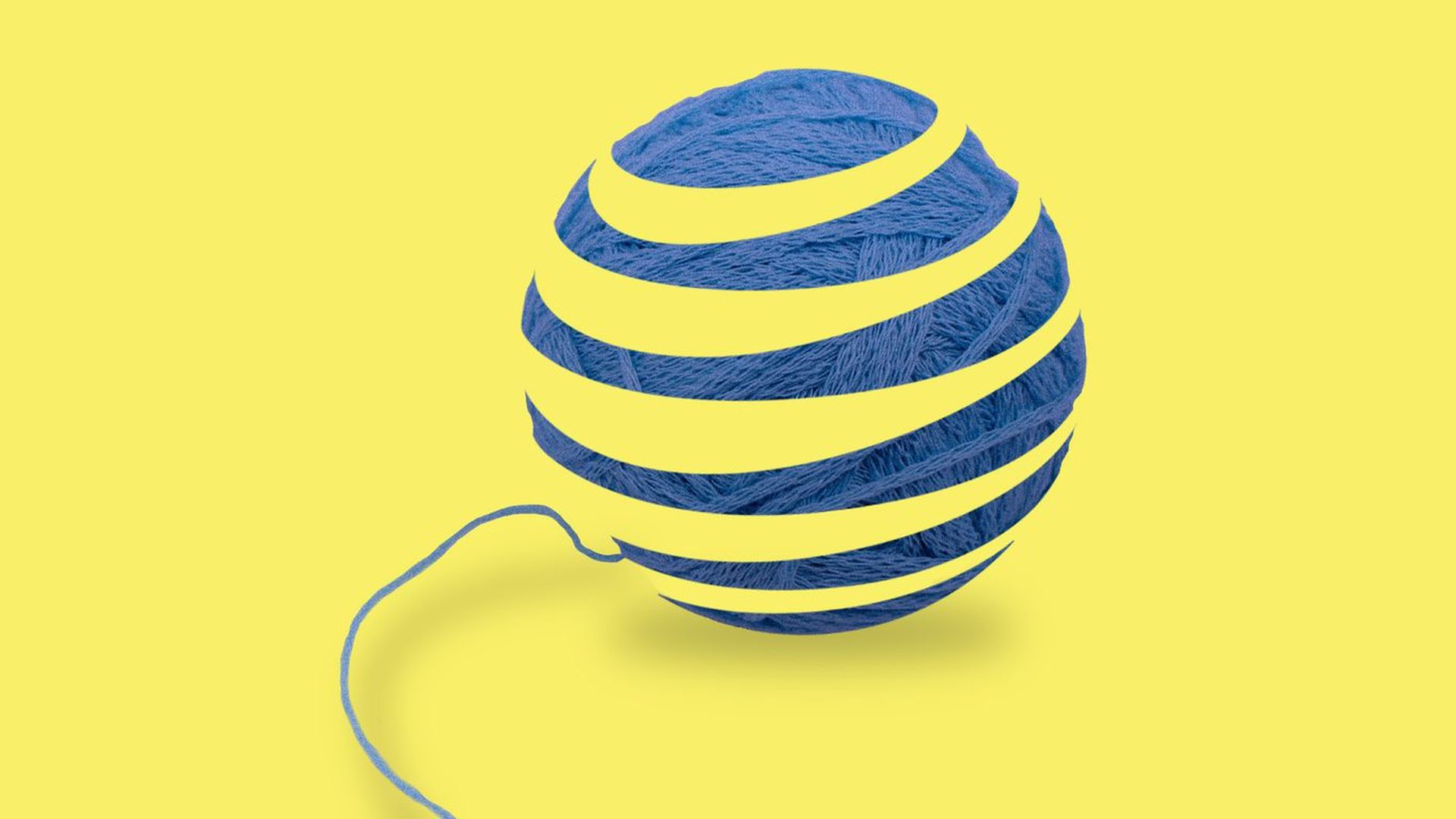 Activist investor Elliott Management this morning disclosed a $3.2 billion stake in AT&T, making it the telecom giant's 6th largest shareholder.
Why it matters: This is a boomerang on AT&T CEO Randall Stephenson's argument to regulators when buying Time Warner, that his company is now competing with tech giants like Amazon and Netflix. Elliott agrees, which is why it doesn't think a veteran telecom guy like Stephenson should still be in charge.
Elliott believes that AT&T shares have underperformed for the past decade and pins much of the blame on its strategy of building a conglomerate in an age of vertical focus. This includes criticism of its deals for:
T-Mobile: "The most damaging deal was the one not done," because the record breakup fee gave T-Mobile the capital to become a viable competitor.
DirecTV, which Elliott believes is a business in secular decline. This might be one AT&T already agrees with, as we've been hearing divestiture rumblings (perhaps reflected by AT&T switching the name of its skinny bundle from DirecTV Now to AT&T Now).
Time Warner, which Elliott calls a "spectacular company" that AT&T hasn't given a "clear strategic rationale" for owning.
Sources close to the situation say that Elliott began seriously digging into AT&T about a year ago, which also was around the time a judge allowed the Time Warner merger to go through. The hedge fund does believe there are divestiture opportunities, but, again, this is more about wanting management changes.
AT&T recently promoted John Stankey to its No. 2 role and heir apparent to Stephenson, but he's another executive with telco roots.
Elliott wants someone with a Silicon Valley pedigree — figuratively, not geographically — and doesn't make today's move if it hasn't already talked to a few possible candidates.
What they're saying: AT&T issued a statement on the news ...
"Our management team and Board of Directors maintain a regular and open dialogue with shareholders and will review Elliott Management's perspectives in the context of the company's business strategy. We look forward to engaging with Elliott. Indeed, many of the actions outlined are ones we are already executing today."
Go deeper: Activist investors are poaching opportunities from private equity
Editor's note: This story has been updated to include additional information and analysis.
Go deeper