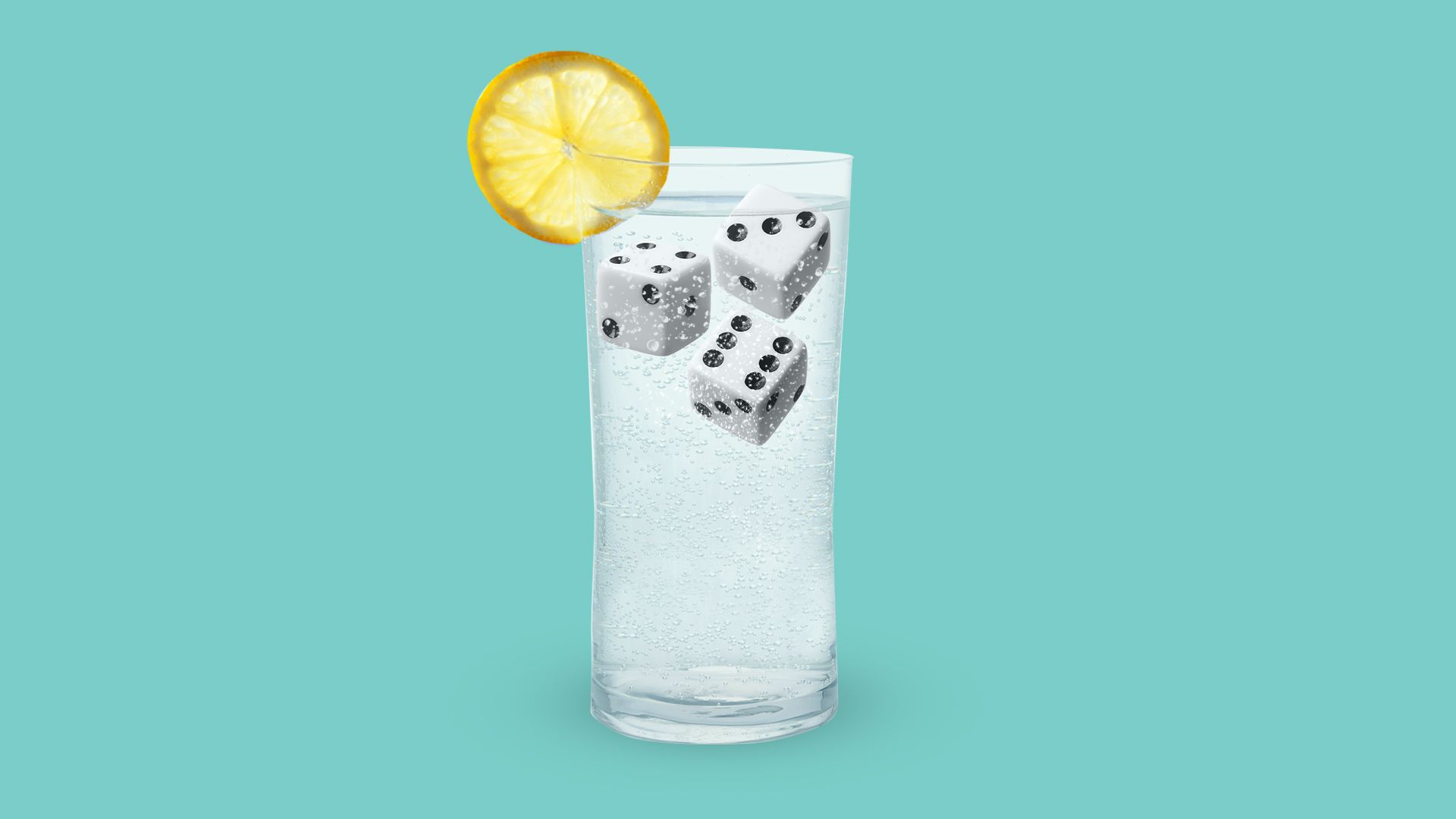 The summer is over, but beer companies are banking the hard seltzer trend is here to stay. 
The big picture: Beer companies, which have been experiencing a dip in beer consumption, have pivoted to hard seltzers to accommodate Instagram-worthy cans and changing tastes. The low-calorie, fizzy waters so far have paid off, the Detroit Free Press reports.
"You may have seen Boston Beer Company's hard seltzer line, Truly, alongside White Claw on many store and restaurant shelves."
"Anheuser-Busch has Bon & Viv, while MillerCoors has Henry's Hard Sparkling Water."
"Pabst Blue Ribbon, Smirnoff and Natural Light all have hard seltzers now. Even Four Loko began hinting at one (at an insane 14% ABV!)."
By the numbers: Hard seltzer sales spiked 193% between April 2018 and April 2019, Nielsen data shows. Analysts predict the industry could become a $2.5 billion business by 2021.
White Claw alone had a reported 200% increase in sales over a 4-week span in July and has surpassed nearly all craft beer brands in sales, CBS' Milwaukee affiliate reports.
Background: The hype of a new alcoholic beverage isn't a new concept. Mike's Hard Lemonade sold 2 million cases in its first year in 1999. The brand still sustains today.
Others did not fare as well. Distributors aren't moving hard root beer as quickly as they did when it debuted in 2015, when it was sold out everywhere within minutes, the Detroit Free Press notes.
The bottom line: "Convenience is king" for millennials with ready-to-drink, attractive and sleek-looking cans, per Nielsen.
Go deeper