Trump administration voids requirements phasing out inefficient lightbulbs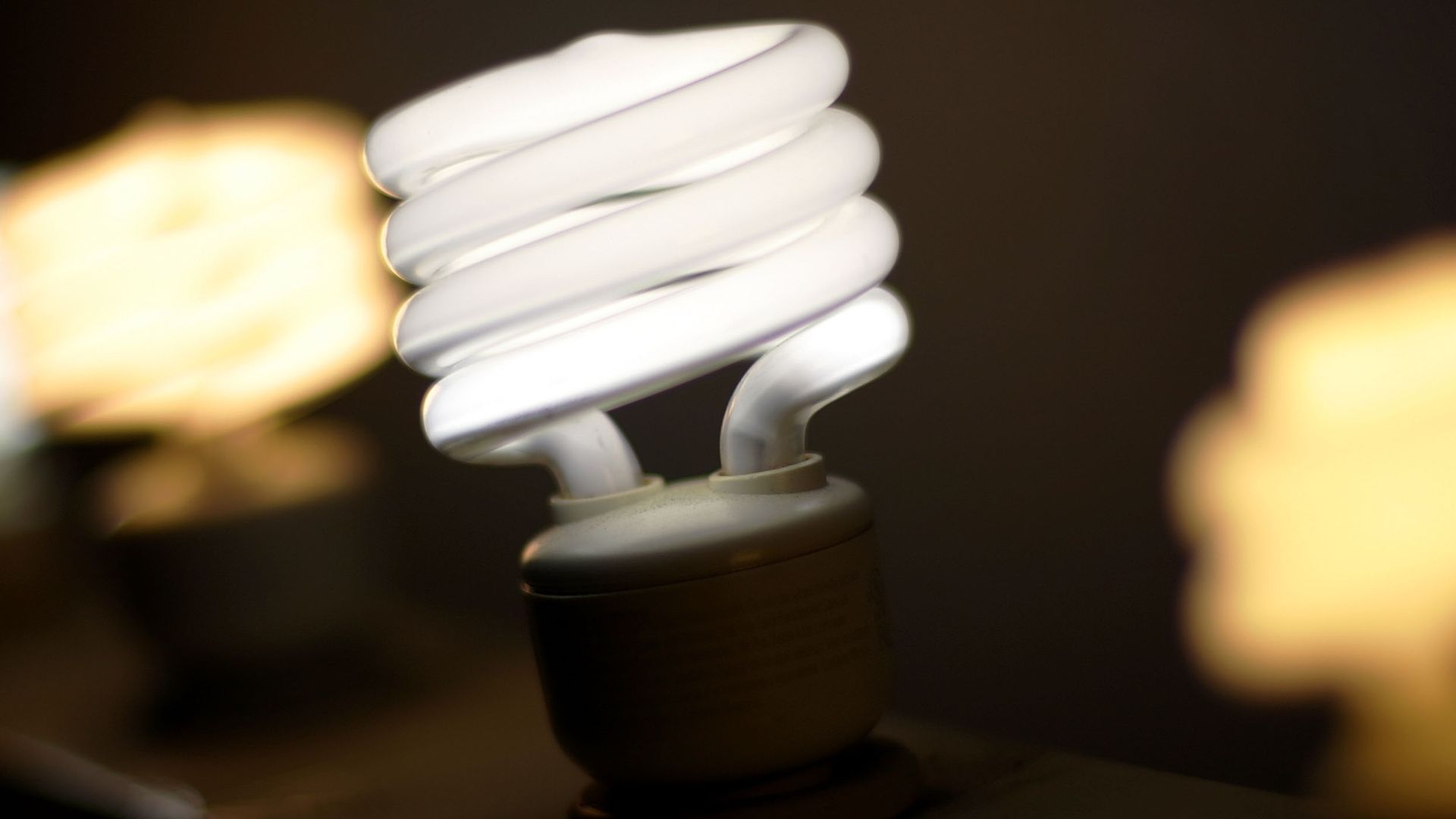 The Department of Energy on Wednesday unveiled new rules that annul Bush-era requirements on energy-saving lightbulbs slated to go into effect on Jan. 1, 2020, according to the New York Times.
Why it matters: The new rules could make less-efficient bulbs for certain fixtures more common, potentially contributing to man-made climate change by increasing greenhouse gas emissions. Politically, it's part of the Trump administration's broader efforts to roll back climate and other environmental regulations, such as those governing methane and auto emissions. A bipartisan Congress approved the policy to phase out less-efficient bulbs under Republican President George W. Bush in 2007.
Where it stands, via the Times: "One part of the new standards would have required the adding of four kinds of incandescent and halogen light bulbs to the energy-efficient group: three-way, the candle-shaped bulbs used in chandeliers; the globe-shaped bulbs found in bathroom lighting; reflector bulbs used in recessed fixtures; and track lighting. A rule that will be published Thursday in the Federal Register will eliminate the requirement for those four categories of bulbs."
What's next: Expect energy conservation groups to challenge the changes in court.
Noah Horowitz, director of the Center for Energy Efficiency Standards at the Natural Resources Defense Council, told the Times last week: "We will explore all options, including litigation, to stop this completely misguided and unlawful action."
Go deeper