Corporate heavyweights split with Trump on energy regulatory rollbacks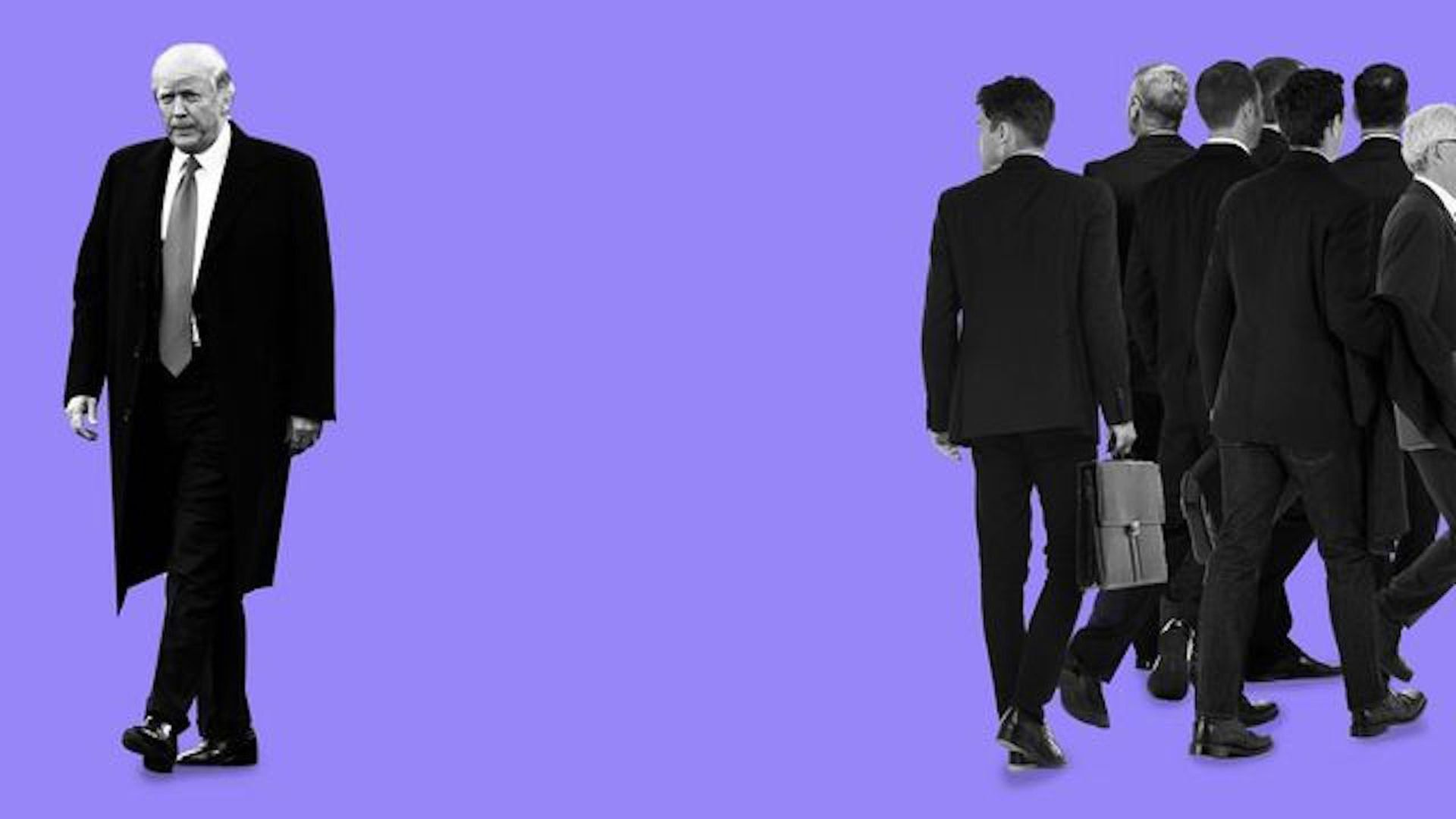 For the first time yesterday, the U.S. Chamber of Commerce publicly split with the White House over its plan to freeze Obama-era vehicle emissions and mileage rules.
Why it matters: While K Street is directionally inclined toward deregulation, there can be colliding interests below the surface. And that's certainly the case when it comes to the oil and auto industries.
It came the same day that Shell, BP and ExxonMobil issued statements opposing EPA's new draft rule to roll back regulation of the potent greenhouse gas methane from oil-and-gas development.
The supermajors' statements were a contrast to lobbying groups representing independent oil-and-gas companies, which cheered the EPA plan.
Where it stands: The Chamber, in a letter to U.S. and California regulators, urged them to strike a deal that enables continued increases in standards yet weakens the Obama-era targets.
The Chamber says that if the White House and California can't reach a deal to maintain a single set of rules, the result will be uncertainty, job losses, and delayed spending on safety and emissions tech.
In an accompanying report, they argue that Obama's rules for increasing standards through the mid-2020s are too much, too fast — but President Trump's plan is "misguided and insufficient." It's a stance that echoes major automakers' posture.
The big picture: The disputes show how the administration's moves to unwind Obama-era climate policies are too much for some segments of these industries, notably big players who...
Face intense public and investor pressure on global warming.
See a competitive edge if environmental regulations are maintained or, as some oil majors want in the case of methane, even expanded.
In the automakers' case, fear the uncertainty that would stem from a messy court battle, and loathe the idea of a bifurcated U.S. market.
The intrigue: Let's be clear — oil majors are not Greenpeace. Instead, maintaining regulations gives them a competitive advantage thanks to their huge financial resources.
And while they're free to continue cracking down on methane even in the absence of regulation, the rollback creates other problems.
As Bloomberg's Jennifer Dlouhy points out, global giants like Shell and BP have "warned the administration's retreat on methane threatens to undermine the sales pitch for natural gas as a source of electricity that burns cleaner than coal."
Go deeper: Big Auto's rupture with Trump
Go deeper