The financial risks parents take to pay for college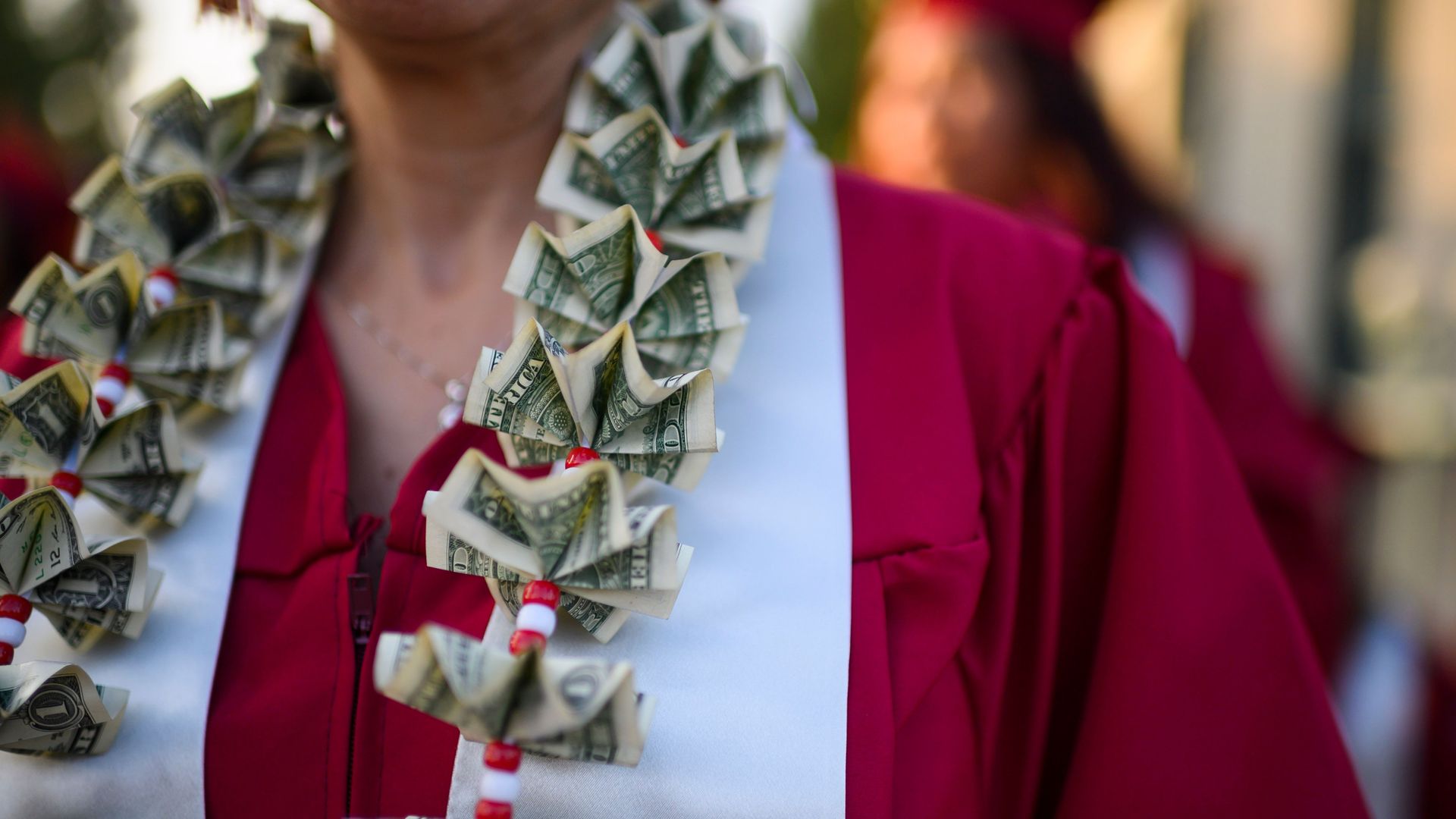 Most middle-class parents view paying for college as a moral obligation, not just a budgetary challenge, according to new research by New York University associate professor Caitlin Zaloom, the New York Times reports.
Driving the news: Even when money isn't a problem, Operation Varsity Blues illustrates that some parents will go to great, possibly illegal lengths to secure the "right" school for their children. Wealthy parents — dentistry professors, doctors, executives, actors and lawyers — funded what the DOJ has called the biggest admissions scam in U.S. history, to secure spots for their kids at the University of Texas, Yale, Georgetown and other schools.
What they found: Zaloom argues that paying for college complicates how parents save for their own futures and how they pay for their children's development. Coming up with the cash to pay for college can deplete parents' retirement funds and drop them out of the middle class.
Through 160 interviews with college students and their parents over 7 years, Zaloom found that parents and their children will "prioritize the 'right' school — and then find ways to meet the cost, no matter what it takes," per the NYT.
Zaloom argues that this pressure to get kids into college has "fundamentally changed the experience of being middle class" in the U.S.
The research also resulted in the notion of "social speculation," wherein parents wager money today, betting their children's education will secure them a future space in the middle class.
The big picture: The cost of going to public or private school has been ratcheting up for decades. Zaloom writes in the NYT that the average yearly cost of attending an American university totals $50,000, while less than 5% of Americans have college savings accounts. Meanwhile, the Fed says student loans are smothering the housing market and more Democratic 2020 candidates are campaigning on the promise of tuition-free college.
Go deeper: How paying for college is changing middle-class life
Go deeper