Colombian rebels issue call to arms 3 years after peace deal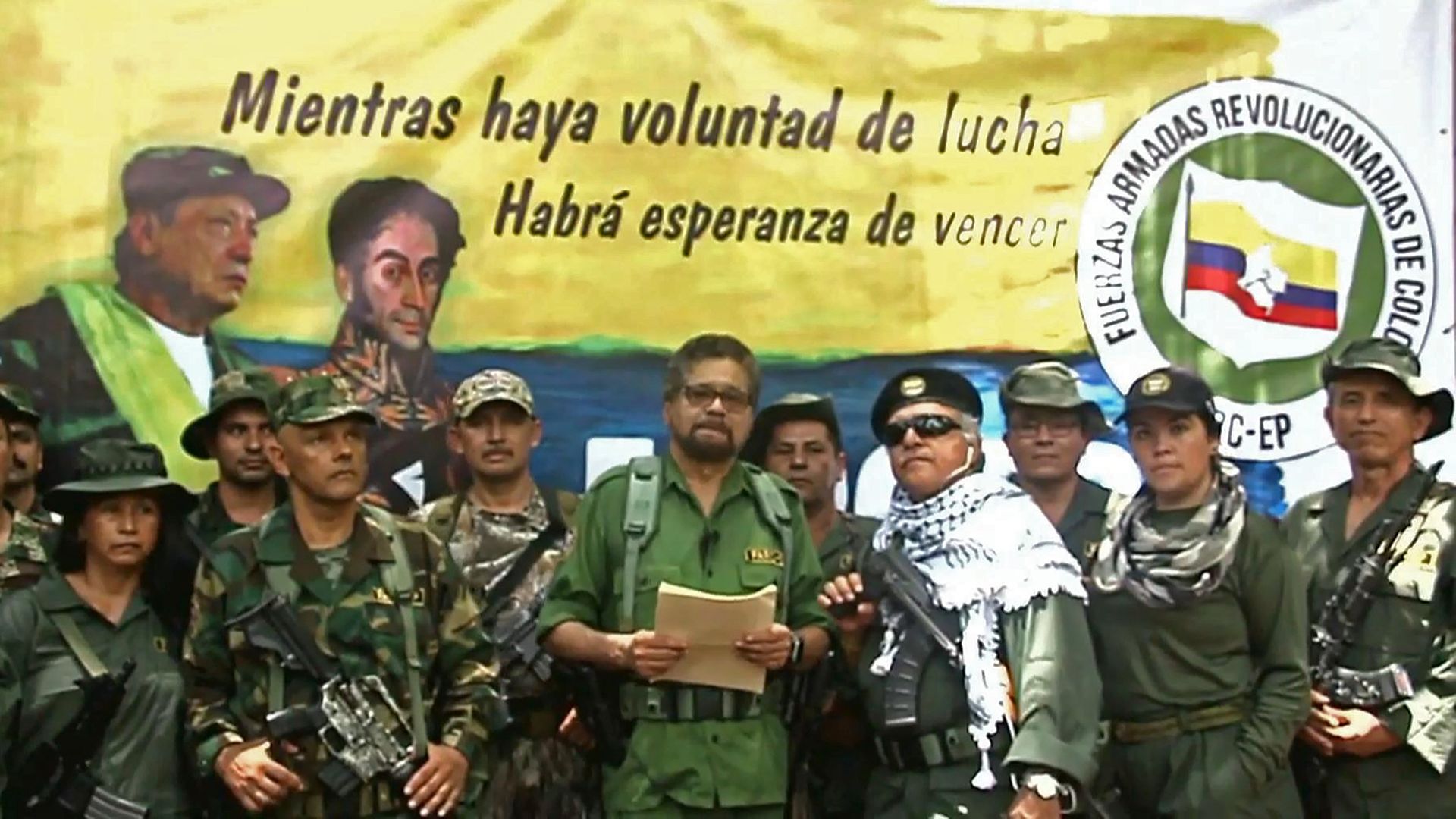 Leaders of the Revolutionary Armed Forces of Colombia (FARC), the country's largest rebel group, issued a call to arms three years after it signed a historic peace deal with the Colombian government, reports AP.
Why it matters: FARC and the Colombian government's 2016 deal ended a guerrilla war that spanned 50 years, killed more than 220,000 people and displaced millions more, says NPR. But the rebel leaders now say that that President Iván Duque's government hasn't guaranteed their political rights, heating up the conflict once again.
What they're saying: Former chief rebel negotiator Luciano Marin, known as Ivan Marquez, said in a video posted online, per AP, "When we signed the accord in Havana we did so with the conviction that it was possible to change the life of the most humble and dispossessed.... But the state hasn't fulfilled its most important obligations, which is to guarantee the life of its citizens and especially avoid assassinations for political reasons."
What's happened since the peace deal:
"Some 7,000 rebels handed over their weapons to observers from the United Nations as part of the deal.... But smaller rebel groups and drug trafficking gangs have filled the void left by the withdrawing FARC rebels, leaving many Colombians frustrated with the slow pace of implementing the accord," writes AP.
Duque is accused of trying to throw out key provisions of the 2016 deal, says the Financial Times. Some former rebels allege the government is using drug charges to "hunt" them, per the New York Times.
Feeling frustrated by the slow peace process, Colombia's military leaders ordered soldiers to prioritize capturing and killing militants — even if it means higher civilian casualties, reports NYT.
Go deeper: The toughest challenges facing Colombia's new president
Go deeper