Democrats spur rising worries about climate change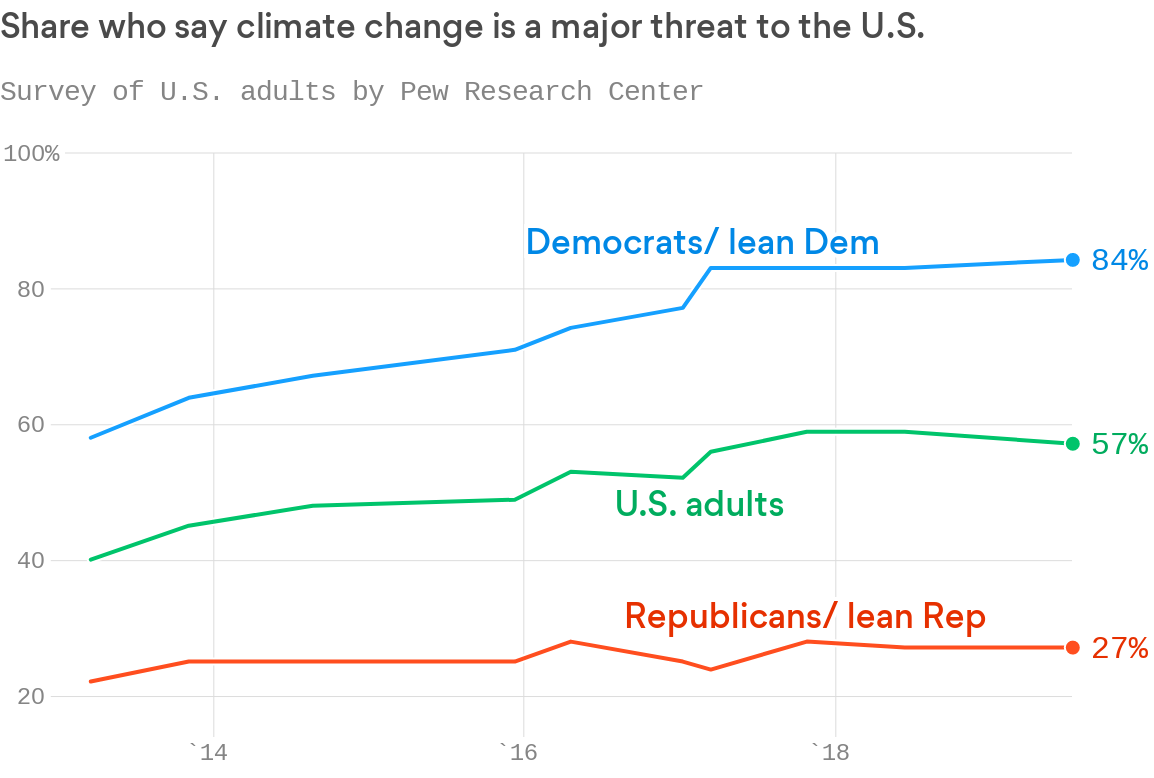 Pew Research Center data shows that public concern about climate change has risen over the last 6 years — but the angst isn't exactly shared across political lines.
Why it matters: The latest survey comes as Democratic White House hopefuls are floating expansive (and expensive) climate platforms, while the Trump administration is continuing efforts to unwind Obama-era policies.
What they found: The percentage of adults polled in July who agree climate change is a "major threat" to the well-being of the U.S. has risen significantly to 57%, compared to 40% in 2013.
The bottom line: That's largely because Democrats are getting more concerned.
Go deeper: Read Pew's full report
Go deeper