G7 highlights Trump's climate isolation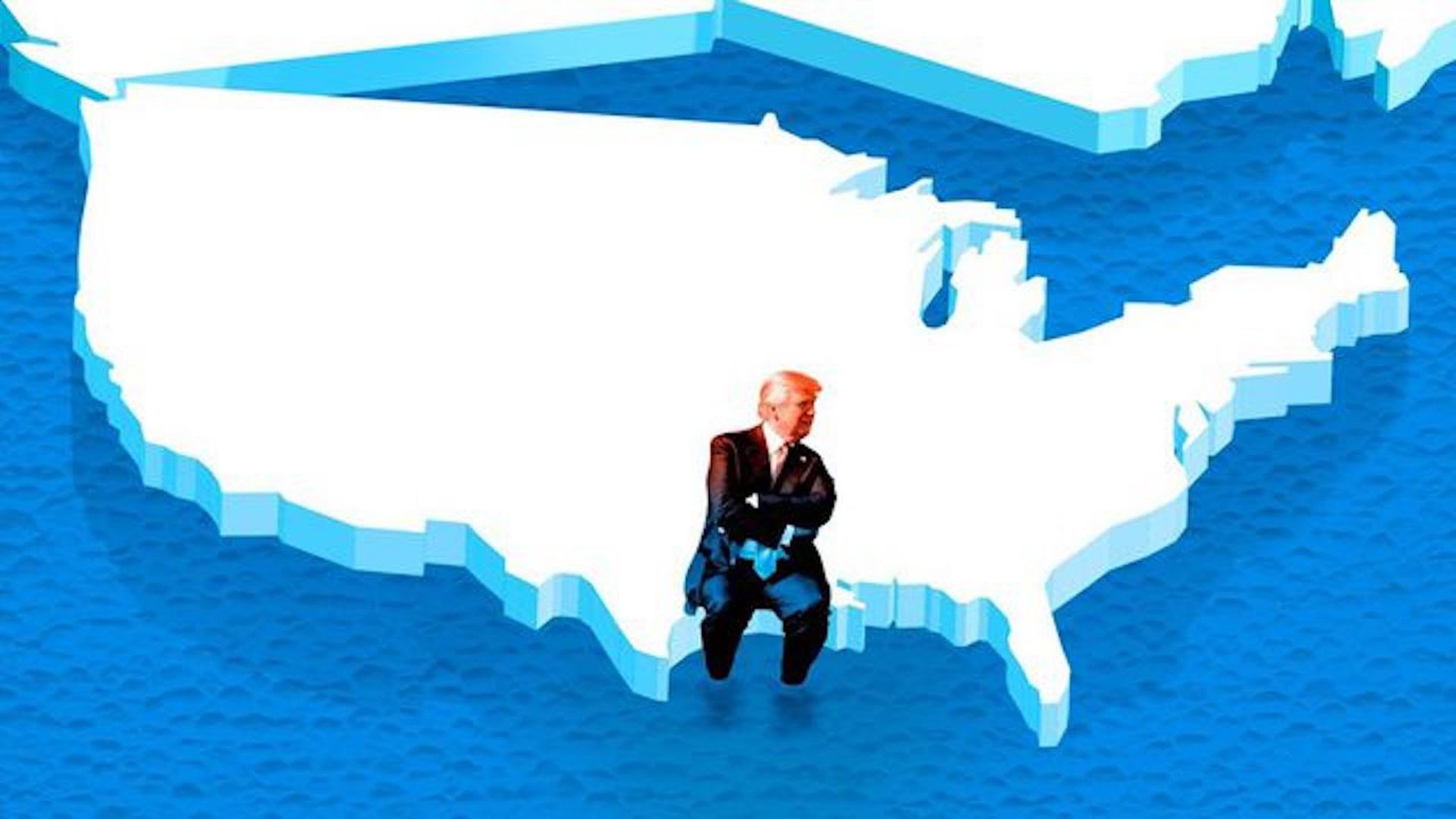 Separate comments at the G7 summit in France offered stark examples of how the U.S. has broken with historic allies on global warming.
Driving the news: The last question President Trump took at his concluding press conference asked what he thinks the world should be doing on climate.
Trump answered with a paean to the U.S. oil and gas boom and his pro-development policies — including opening the Arctic National Wildlife Refuge to planned drilling.
"I'm not going to lose that wealth. I'm not going lose it on dreams, on windmills — which, frankly, aren't working too well," said Trump, who earlier had not joined other heads of state at a session on climate (though aides did).
However, Trump also said that he's an environmentalist. Reuters has more here.
The other side, per AP: UN Secretary-General António Guterres openly suggests he's looking past the U.S. federal government for progress — and directly to Americans to fight climate change.
Guterres said, "I am very optimistic about American society and its capacity to deliver in relation to climate action."
"What matters here is to have a strong engagement of the American society and of the American business community and the American local authorities," he added.
But, but, but: Yes, a number of states, cities and companies have stepped up their efforts.
But those "subnational" efforts won't put U.S. on track to meet the international commitments made under former President Obama, which would have required his successor to implement and build on his rules.
What's next: Guterres is hopeful that other countries will strengthen their existing pledges under the Paris agreement at next month's UN climate meeting in New York.
Go deeper