Scammers target student debt relief as loan defaults surge to $90 billion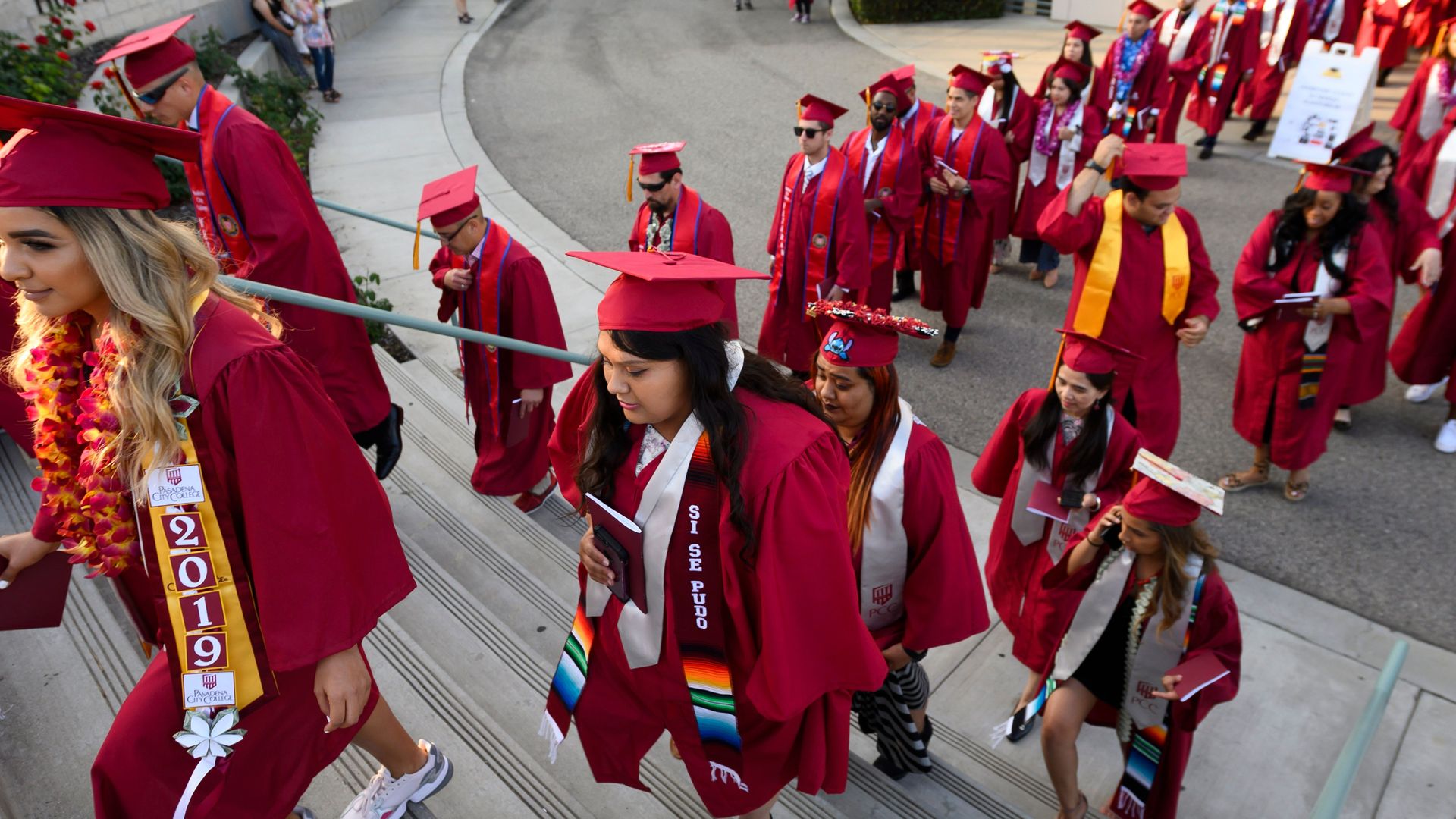 Companies are increasingly targeting student debt borrowers by selling scams that promise to help reduce or forgive loans, the Wall Street Journal reports.
Why it matters: A record $89.2 billion worth of student loans had been defaulted on at the end of June, while 11% of the $1.48 trillion in total outstanding loans was "at least 90 days behind on repayments," according to New York Federal Reserve data. The companies identified by the WSJ — some of which are legally allowed to operate — have been flagged by regulators that warn the services they offer are usually free. Other companies are fraudulent, regulators say.
"Many of the [Federal Trade Commission] cases allege that the companies charged upfront fees for debt relief, which is illegal, or engaged in other prohibited practices such as masquerading as being government-approved, or faking information on applications for federal relief," WSJ's Jean Eaglesham, Michael Tobin and Coulter Jones write.
The big picture: The FTC and the Consumer Financial Protection Bureau are responsible for oversight of these companies. Problems have cropped up where the firms offering these services use several names.
Identical testimonials appeared across 26 websites of supposedly different companies, which gave positive reviews for debt-relief services, WSJ found.
The FTC "filed nine civil cases against alleged student-loan debt-relief scams since 2017, involving a total of 77 different companies," per WSJ.
One company the Journal highlighted was Financial Preparation Services, which submitted claims for federal relief with fake information, a former employee said. Federal regulators are demanding more information about FPS and several other companies, according to a bankruptcy court filing.
Between the lines: Federal relief programs do exist and offer a reduction or forgiveness of debts for those who qualify, such as public-service workers or people with low incomes. Last week, President Trump signed an executive order that will cancel student loan debt for permanently disabled U.S. military veterans.
Go deeper