What the Popeyes vs. Chick-fil-A sandwich battle is really about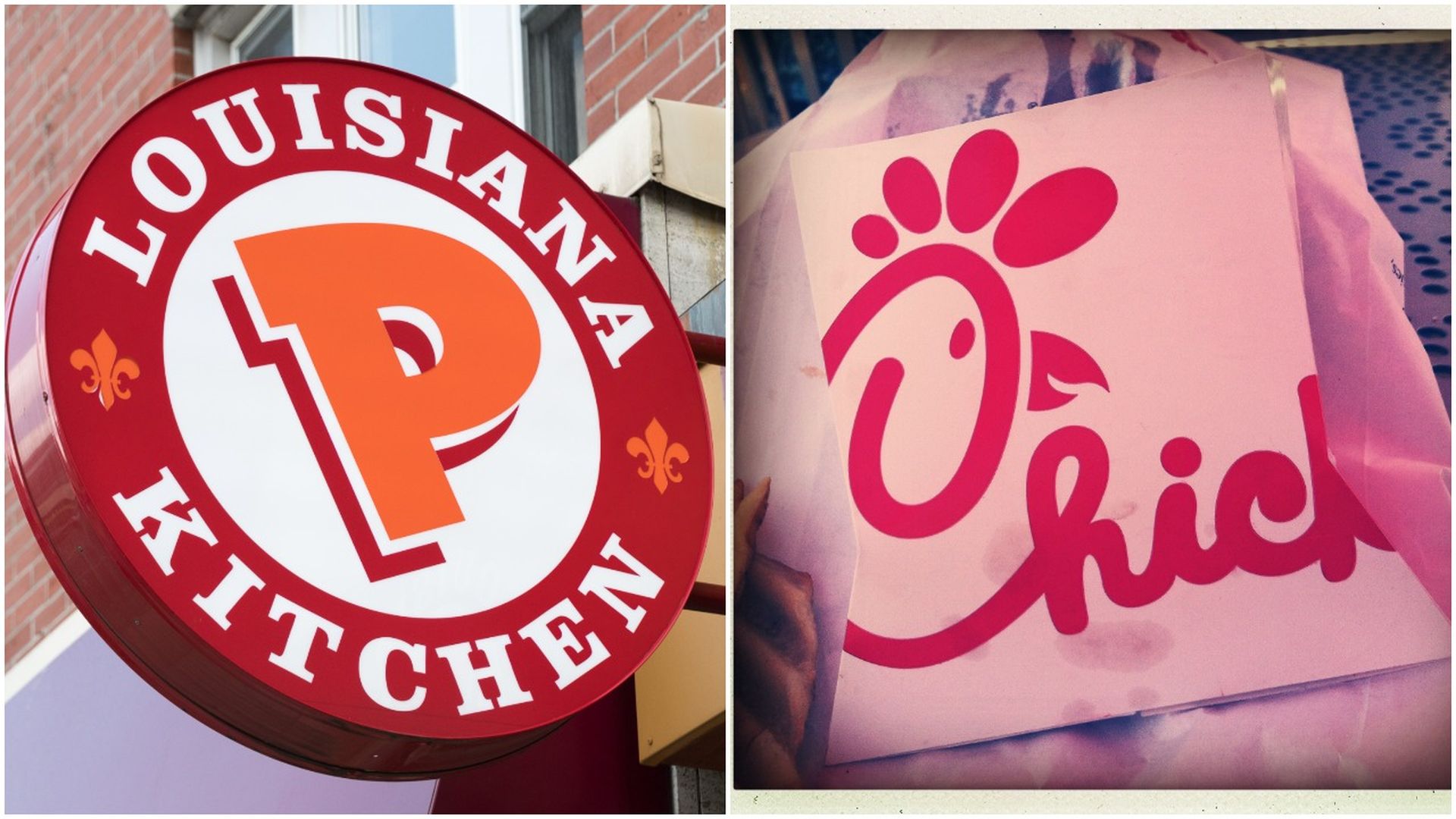 The battle over who has the best chicken sandwich that has become a viral internet sensation boils down to a change in consumer eating habits. It's the result of the one constant in the post-financial crisis world: cash-strapped and overburdened people looking to save money.
The big picture: "To understand what's going on with Popeyes you have to first understand what's going on with chicken," Claire Suddath writes for Bloomberg Businessweek.
"[T]he average American eats about 10 pounds more chicken than they did a decade ago. This poultry boon has helped revitalize KFC and turn Chick-fil-A into the third-largest restaurant chain in the U.S., behind only McDonald's and Starbucks," per Suddath.
"Last year the average Chick-fil-A restaurant brought in about $4.6 million, more than three times that of the average KFC," she adds.
How we got here: Popeyes "has been doing fine in recent years, but Chick-fil-A was beating it at its own game. What did its competition primarily sell? Fried chicken sandwiches. Popeyes needed a sandwich. And it needed a fight," Suddath writes.
"The Popeyes sandwich soft-launched in select locations months ago. It had a brioche bun, a thick layer of pickles, and it came with either mayonnaise or a spicy Cajun sauce. Early customers often tweeted how much better it was than Chick-fil-A," Suddath adds.
From there, social media took over and the rest, as they say, is history.
Go deeper