Scoop: Jared Kushner tells donors ex-prisoners are joining the GOP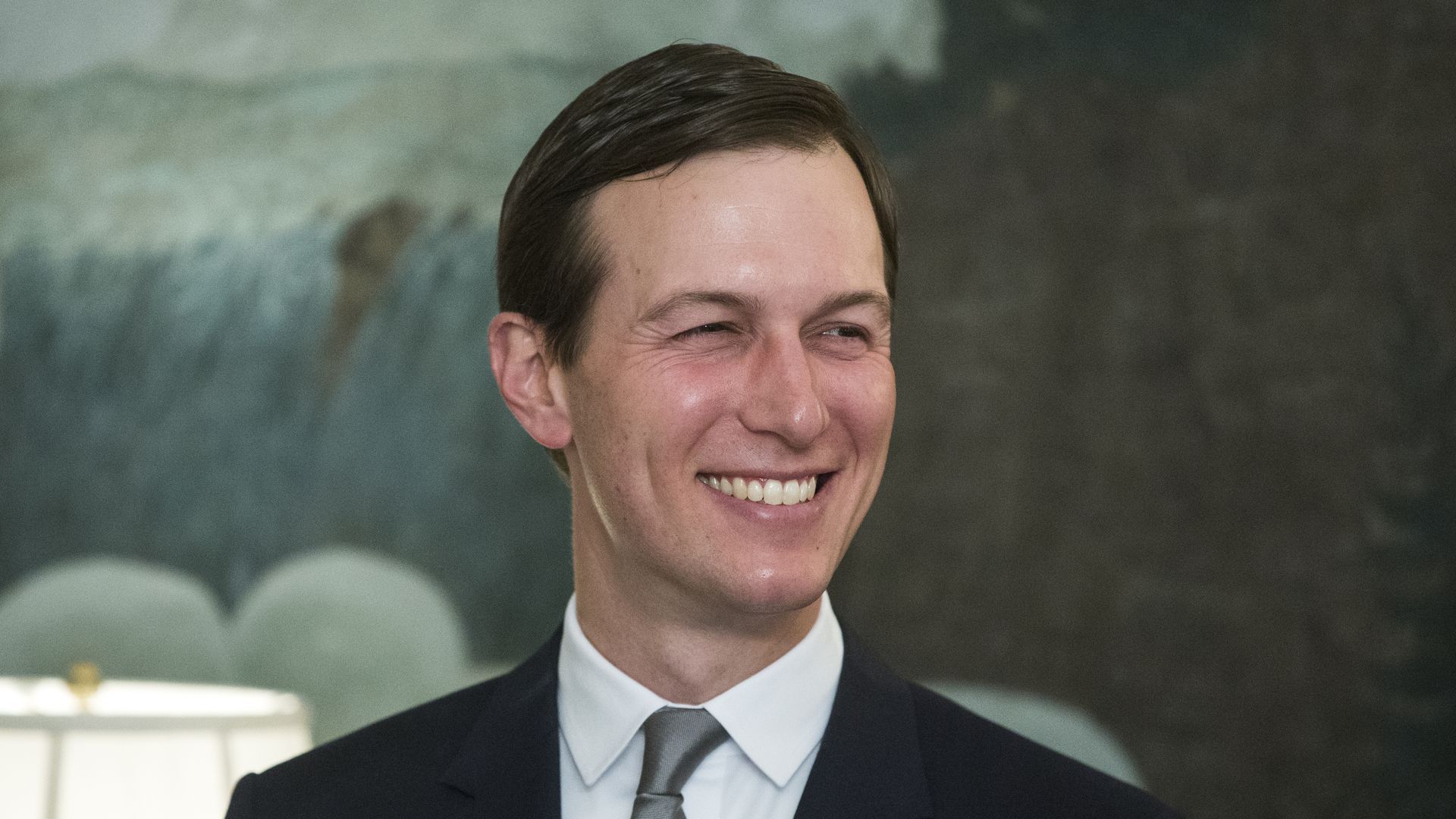 Jared Kushner told Republican donors that felons are coming out of jail and registering as Republicans, according to sources who attended a donor retreat in Jackson Hole, Wyoming, last week.
Behind the scenes: "I guess climate change is not their No. 1 issue," Kushner joked of the former prisoners, according to sources who attended the dinner where Kushner spoke. The audience of Republican donors burst out laughing at this comment, these sources said. The remarks came as Kushner and House Minority Leader Kevin McCarthy discussed the prison reform bill that Trump signed into law at the end of the last Congress.
Through his remarks, Kushner was trying to solidify Republican support for prison reform, 1 of 4 sources who attended the dinner said. He praised the policy, but also made a political argument for pushing criminal justice reform, citing recent statistics he said he'd seen of ex-felons registering as Republicans in Florida.
Kushner said that if one of his predecessors had cared as much as he does about prison reform then "it would have changed my family." He was referring to his father, Charles Kushner, who went to jail in the mid-2000s after pleading guilty to tax evasion, illegal campaign donations and witness tampering.
What we're hearing: Trump's son-in-law and senior adviser made these comments during a staged conversation with McCarthy at a dinner Tuesday at the Wyoming ranch of John L. Nau III, a major beer distributor and Republican donor. More than 100 donors dined under a tent by the Snake River, with mountains in the backdrop, these sources said.
In the same conversation, Kushner described the U.S.-Mexico-Canada Agreement that he helped negotiate as "the best trade deal in the history of the country," a source in attendance said.
And Kushner said the president cares less about the politics of a China deal and more about "doing the right thing" with respect to pushing back against China in what has become a global problem, another source familiar with his remarks added.
Go deeper