DNC votes against holding a climate change debate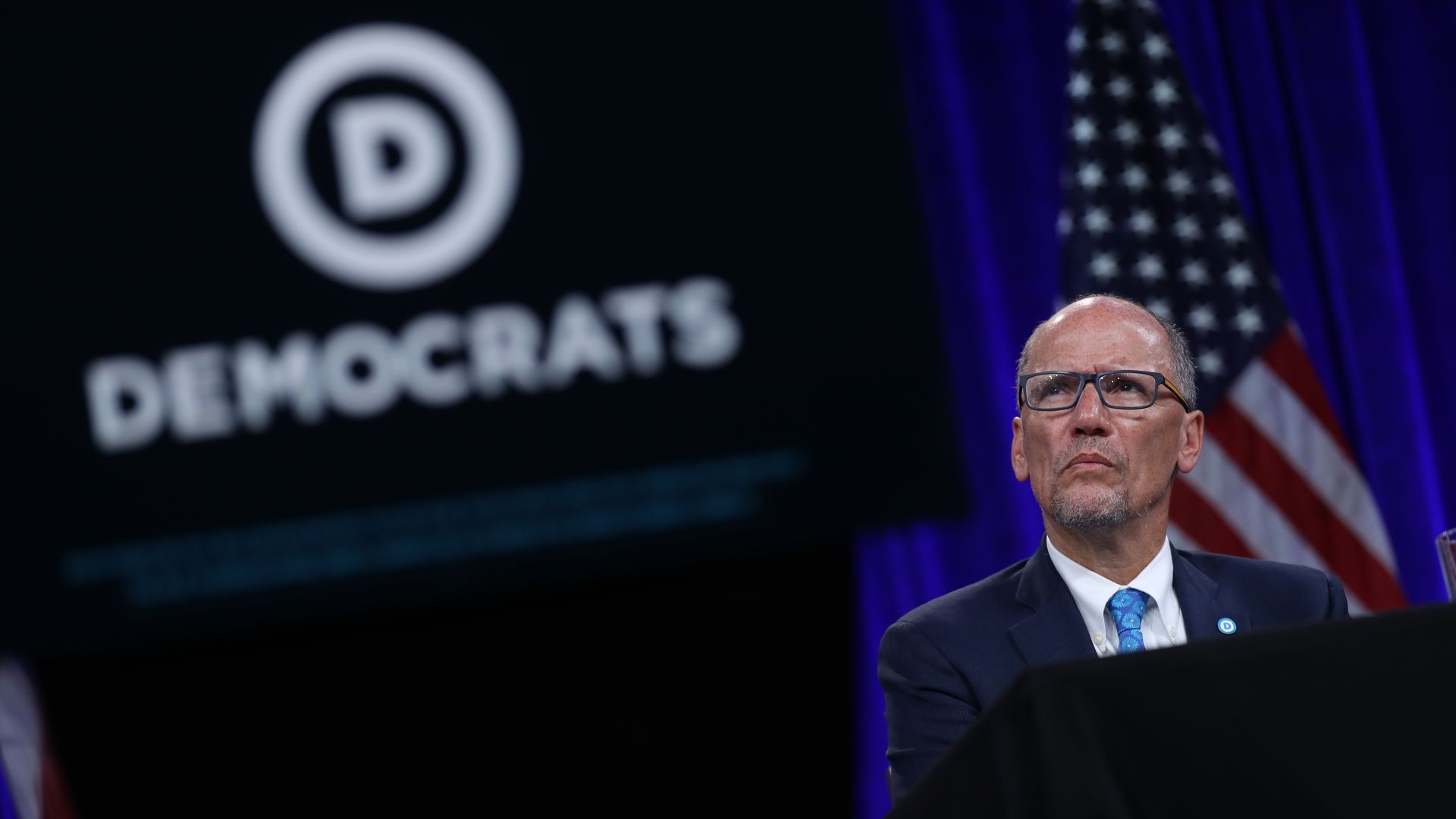 Democratic National Committee delegates voted Saturday against allowing 2020 presidential candidates to take part in a debate focused solely on climate change, the Mercury News reports.
Why it matters: This is a defeat for activists and the majority of Democratic presidential contenders, who have lobbied in favor of a climate-centric gathering. Already 12 official DNC-sanctioned debates have been announced, and CNN and MSNBC are scheduled to host presidential forums on climate change, though many argue that isn't enough.
By the numbers: Party delegates voted after a heated deliberation at the annual summer meeting in San Francisco 222 to 137 against the action, per CNN.
What they're saying: DNC chairman Tom Perez has long opposed the idea of a debate that spotlights one issue in lieu of other hot topics within the Democratic Party.
Per the Mercury News: Opponents stressed that they "agreed climate change is an existential threat but said it didn't make sense to elevate the environmental crisis over other key issues, like gun violence, immigration or white nationalism."
Go deeper: Climate change is a massive issue for Democrats in 2020
Go deeper