Brazil deploys military to fight Amazon fire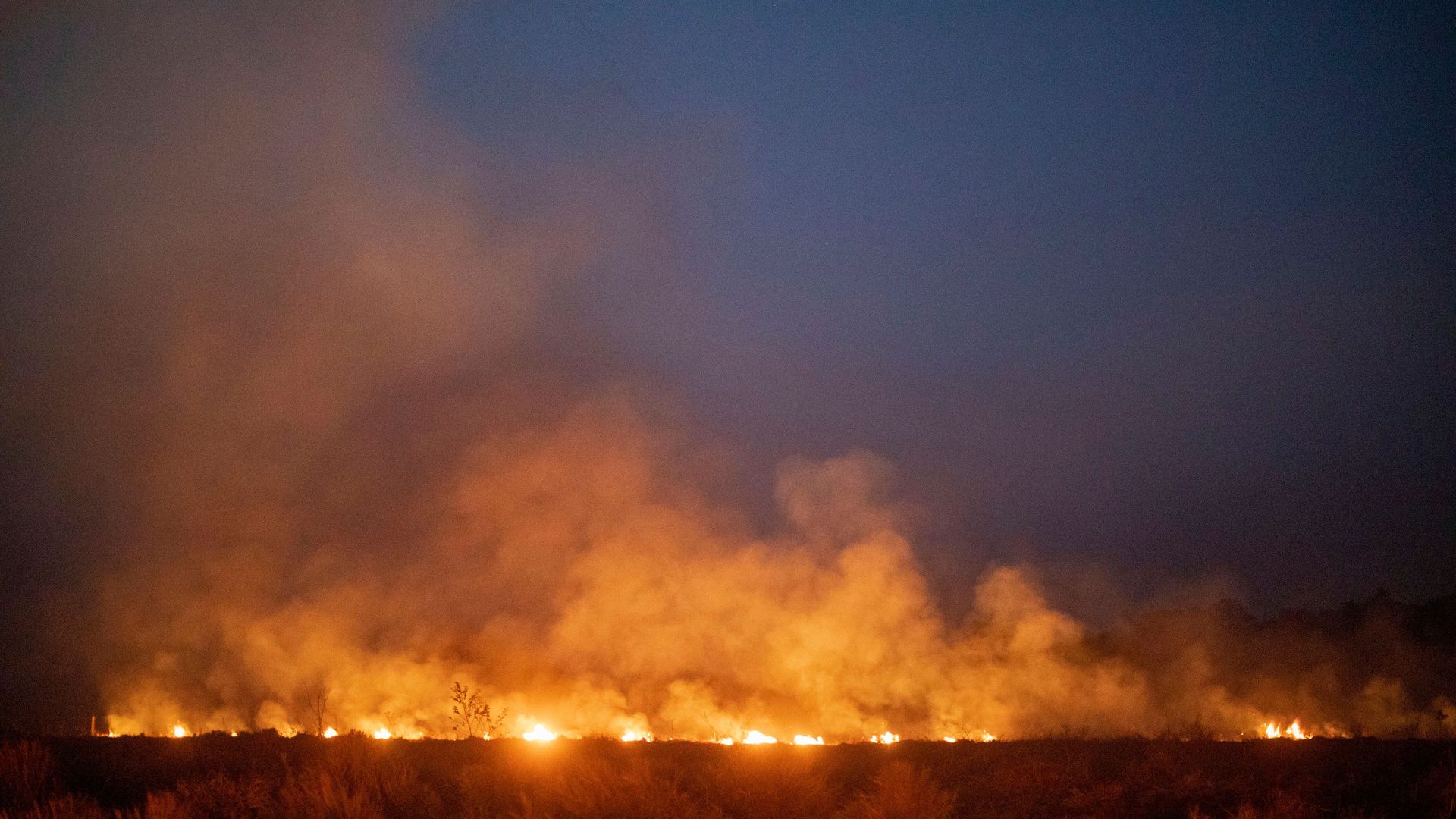 Brazil prepared for an "unprecedented" operation, deploying 44,000 troops starting Saturday to fight the fires that have blanketed the Amazon region and prompted anti-government protests, as well as global condemnation and widespread concern, reports AP.
Why it matters: Brazilian President Jair Bolsonaro, known as a far-right populist and climate science cynic, authorized use of the national military to battle the blazes on Friday as international pressure mounted. French leader Emmanuel Macron led the charge, threatening to block a European Union trade deal with Brazil had Bolsonaro failed to act, reports the New York Times, adding, "The moves zeroed in on a sensitive spot for Brazil's pro-business leader: the country's fragile economy."
By the numbers: There have been 40,341 fires in the Amazon already this year, per the NYT. More than 1,330 square miles have been torched in the first 7 months of 2019.
Per the AP, the military will use two C-130 cargo planes to drop as much as 12,000 liters of water on the flames.
Reality check: Brazil's dry season often results in wildfires, but the country has not seen "blazes of a scale not seen in nearly a decade," per the NYT.
What's next: Macron and German Chancellor Angela Merkel said G7 leaders would discuss the fire in the Amazon over this weekend.
However, "...it is far from clear whether [Bolsonaro] will reconsider any of the policies that, experts say, have contributed to the rapid pace of deforestation since he took office in January," the NYT notes.
Go deeper