A look inside a proposed sustainable energy academic discipline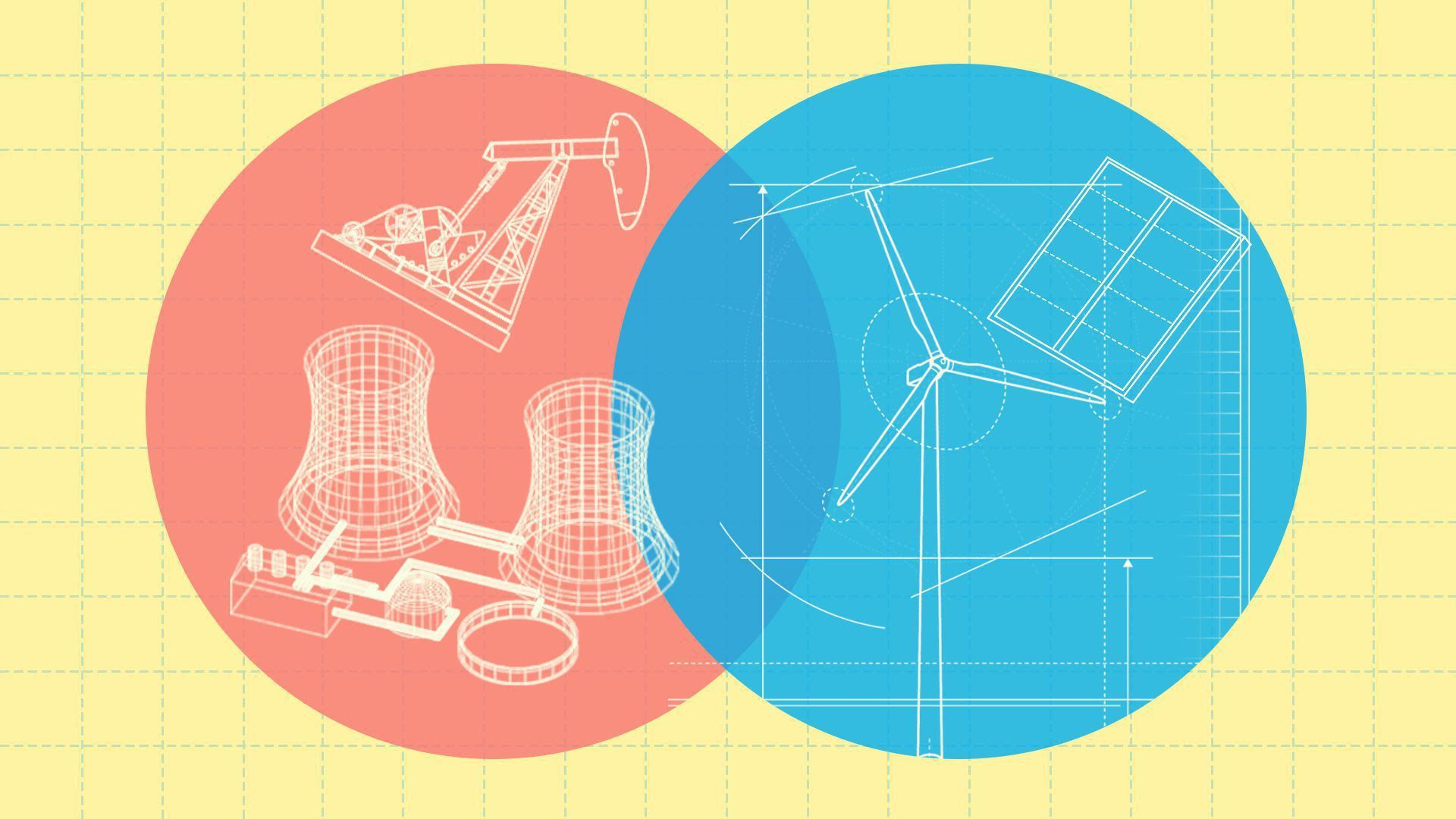 The twin goals of decarbonizing energy while expanding global access warrant a new academic discipline to create a "common umbrella" for work scattered across multiple fields, a new Stanford-led paper argues.
Why it matters: The commentary published in the journal Joule is a recognition of the immensity and complexity of the challenges and the "considerable uncertainty about the best way to undertake them."
The researchers are trying to launch the unified field and have started planning a workshop on the topic.
The big picture: They propose a discipline called "macro-energy systems" that focuses on the "large-scale, systems-level, long-term aspects of sustainable energy planning."
"Co-analysis of economic, engineering, environmental, and social factors is often critical for answering societal-scale questions," the commentary states.
"As a result, this discipline combines methods from many fields spanning the natural, social, and engineering sciences."
What they found: The paper says pulling together this scattered work, much of which began decades ago, would have several benefits under the "macro energy systems" umbrella, such as avoiding redundant efforts and establishing accepted methodologies.
Go deeper