Stephen Curry looks to revive Howard University's golf scene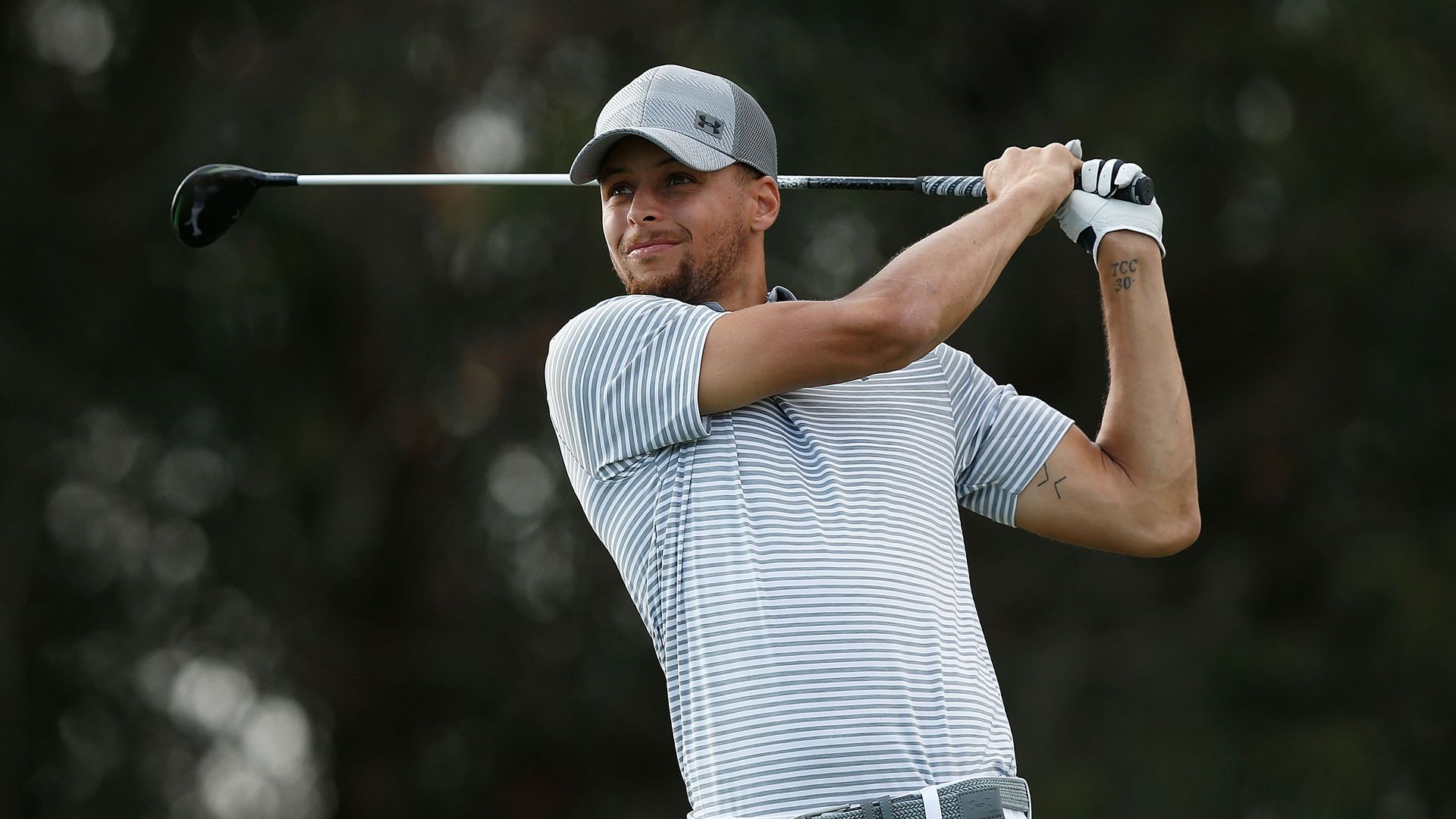 Stephen Curry's 7-figure donation over the next 6 years to Howard University will help rebuild its golf scene into a Division I program after decades of dormancy.
Background: Howard's championship-winning Division II golf program is said to have shut down in the 1970s, likely due to a lack of revenue driven by the sport.
Why it matters: Curry's donation creates a gateway to golf at a historically black university (HBCU) with a demographic the sport has failed to reach — black and brown youth.
By the numbers: As it stands, only 3 of 250 active golfers on the PGA Tour are of African American descent, per the New York Times, and just 6% of all NCAA golfers are of African American, Latino or Native American descent.
The big picture: Curry's initiative has a chance to shift these numbers by injecting an HBCU, its students and their culture directly into golf's pipeline.
Between the lines: For it to work, however, minority students have to actually be involved. HBCUs have traditionally trotted out teams full of white golfers, author Lane Demas notes in his book "Game of Privilege."
A team of white golfers "would probably have the opposite intended impact on golf's perception in nonwhite communities," Demas tells Axios.
The bottom line:
Golf is a game where youth tend to get involved not because they see someone on TV. ... They get involved when immediate family and friends get them involved, or when the local community actively encourages it. That's the key.
— Lane Demas
Go deeper