50,000 homeless after fire in Bangladesh's capital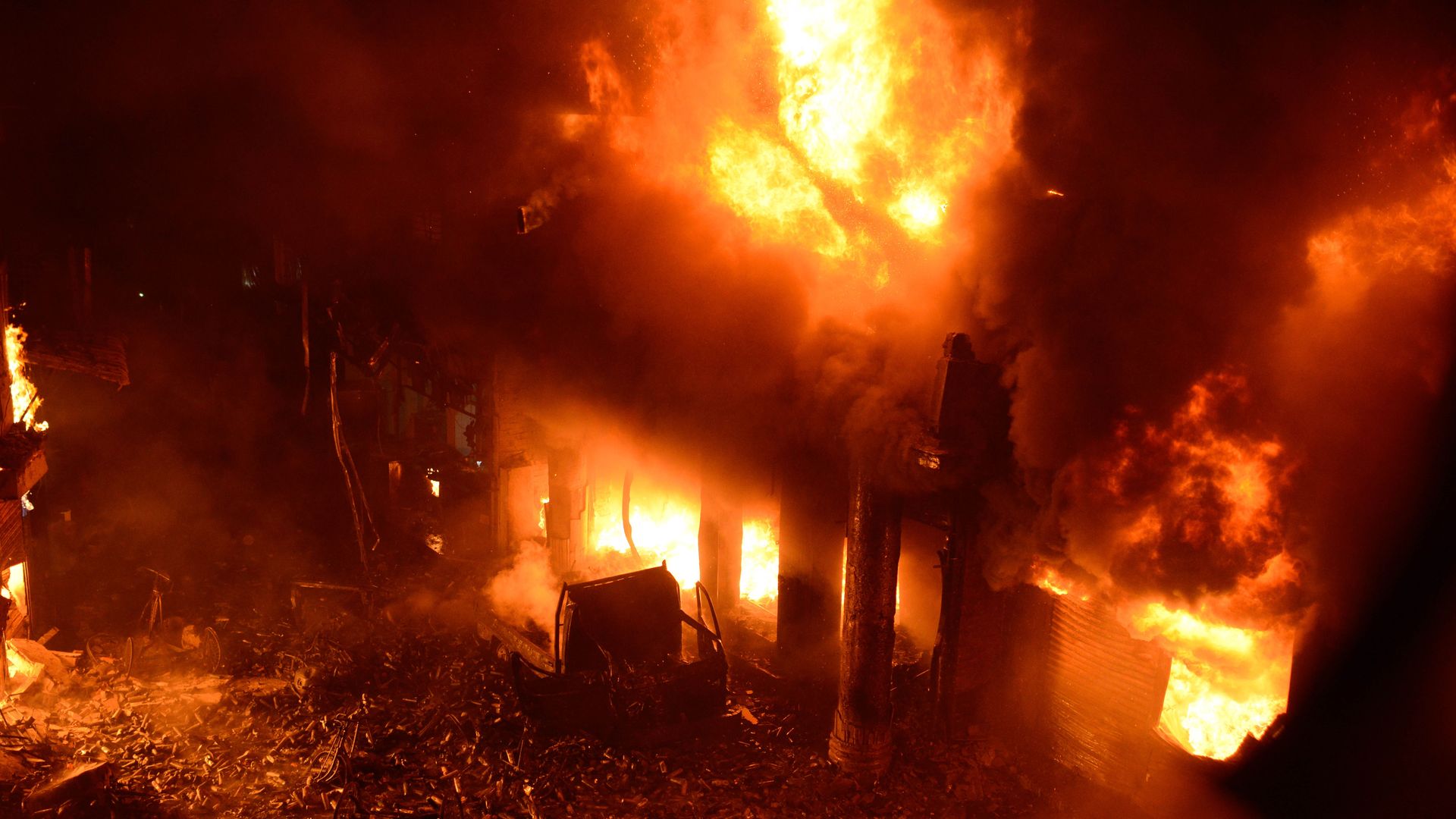 Nearly 15,000 homes were reportedly destroyed in Bangladesh's Chalantika slum late Friday (local time) after a fire of unknown origin raged in the nation's capitol for over 6 hours, according to the BBC.
The impact: Several people were injured and no deaths have been reported. Atiqul Islam, mayor of the Dhaka North City Corporation (DNCC), said, "All basic needs for the homeless people will continue till their rehabilitation," and temporary shelters will be erected in the meantime, per the U.K.'s Independent.
The fire is suspected to have spread so rampantly given that many homes are made of wood or bamboo with plastic roofs.
The big picture: 19 people died in March from another fire in Dhaka, the Bangladesh capital, while 70 were injured. In February, 81 people were killed and 50 were injured from a fire in an ancient Dhaka shopping district.
Go deeper