Pharmacy benefit managers pass along a lot of Medicare rebates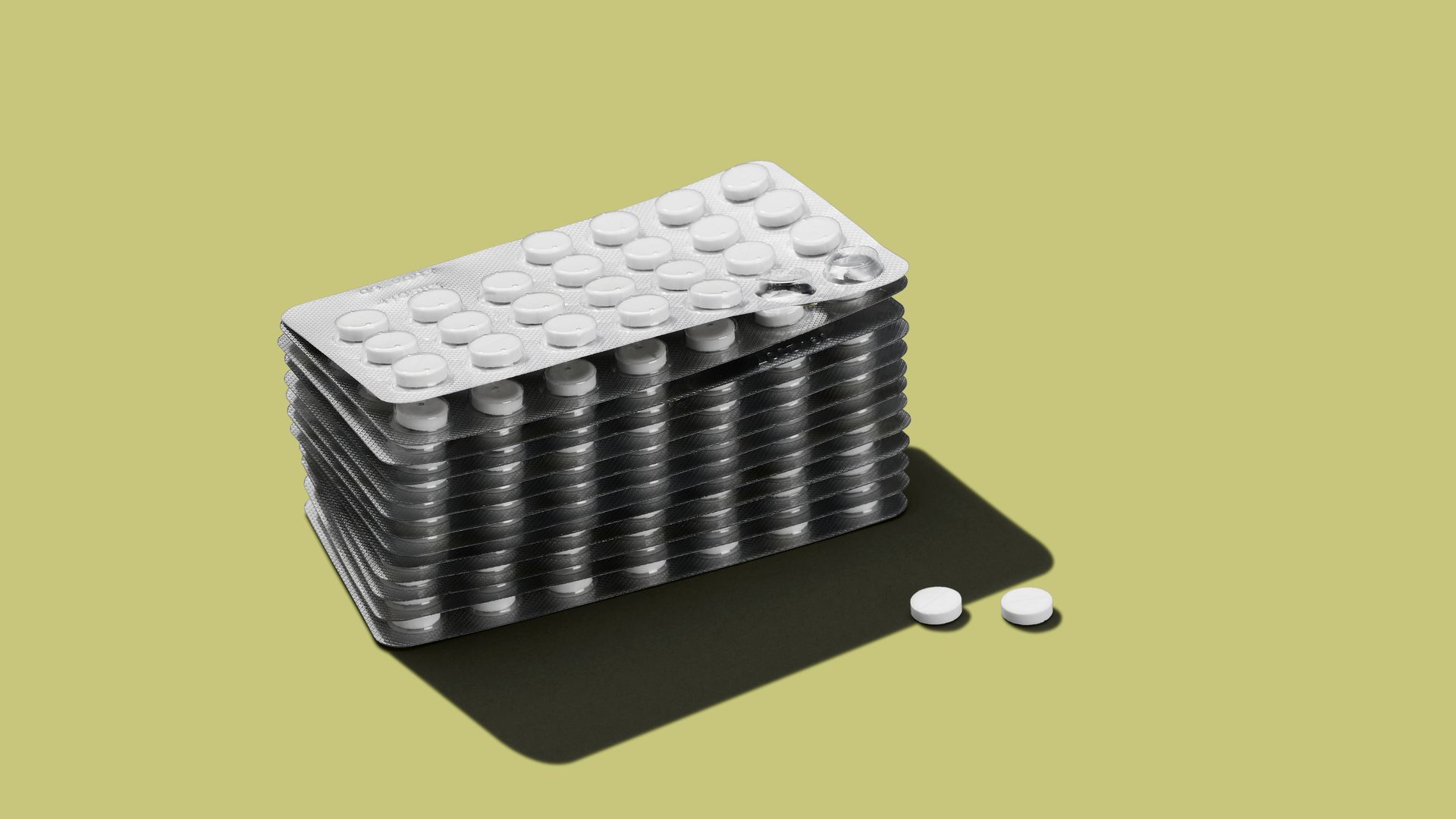 Pharmacy benefit managers negotiated $18 billion worth of rebates from drug manufacturers within Medicare's prescription drug program in 2016, and they retained less than 1% of those rebates for themselves, according to a new Government Accountability Office report.
The big picture: This isn't surprising, as Medicare is structured so that PBMs pass pretty much all rebates back to the federal government. While the GAO report offers a good base of how middlemen affect drug prices in Medicare, it does not fully address larger issues.
These include: 
PBMs do keep rebates in commercial plans. Those commercial rebates are most important and highly variable, and they're are hidden within a black box, which Bloomberg started to expose in 2016.
PBMs extract payments from drug companies that are not technically rebates — things like inflation payments, prompt payment discounts and many more — but they act a lot like rebates. The GAO only made a passing reference to "bona fide service fees." 
The GAO acknowledges the contracts it reviewed "are not generalizable to all service agreements that are in effect," and many agreements omitted important information because PBMs or health insurers viewed it as proprietary.
Go deeper: How Express Scripts claws back money from almost all pharmacies in Medicare
Go deeper