Why the downward trend in homeownership rates won't reverse itself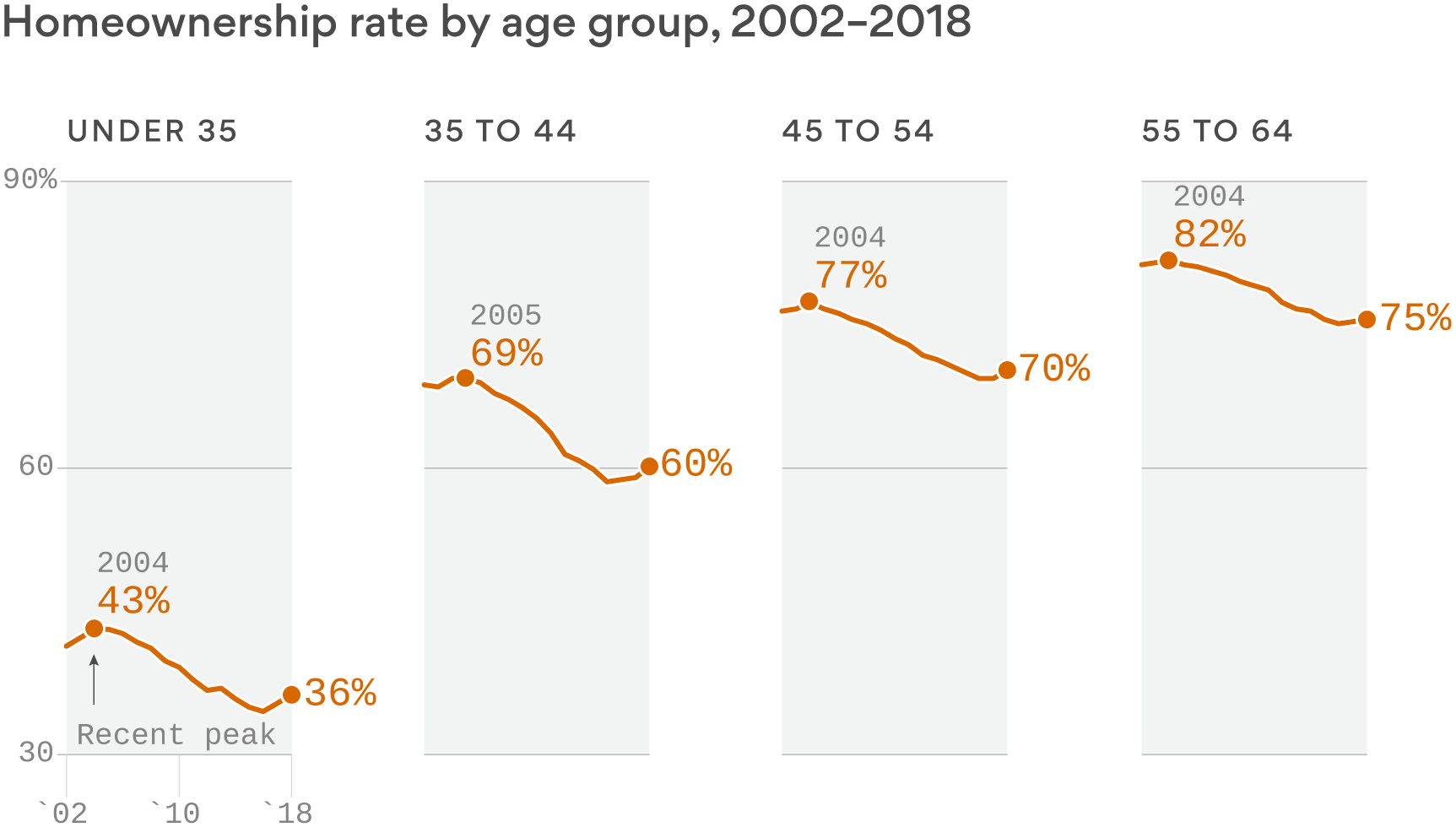 The housing market is showing signs of life. Mortgages are being refinanced at astonishing rates, housing is more affordable thanks to lower interest rates, and Fannie Mae's housing sentiment index is at an all-time high.
Yet, but: Homeownership rates have plunged over the past 15 years, in a trend that won't (and shouldn't) reverse itself.
The homeownership rate started to decline in 2004–2005 in the middle of the housing boom. For all the record issuance of subprime mortgages, option ARMs and NINJA loans, the rate declined, at almost exactly the same rate at which it continued to deteriorate during the worst years of the financial crisis. Even the post-crisis recovery didn't change things. Only in the past couple of years have homeownership rates ticked up a tiny bit.
Student loans are part of what's going on, but only part. Most homeowners are college graduates, after all. And college graduates who have defaulted on a student loan, for any reason good or bad, are going to find it very hard to get a mortgage.
How it works: House prices have been rising where they're already unaffordable and falling where they're within reach. To put it another way: If you want to make a good investment, you can't afford it; if you can afford it, it's not going to be a good investment.
Demographic trends also work against homeownership.
There's a broad move out of rural areas and into urban ones, which is to say a move from where homeownership levels are generally high to where they're generally lower.
Homeownership among the white population is about 70%, but it's well under 50% for the black population and Hispanics, and even Asians are well below the white level. As America becomes increasingly nonwhite, the culture will continue to move away from the homeownership ideal.
The bottom line: Homeownership has long been at the heart of the American dream, and it accounts for a huge proportion of middle-class wealth. But it's on the decline, and it's not coming back.
Go deeper