Top 10 U.S. emitters of cancer-causing gas are in Louisiana and Texas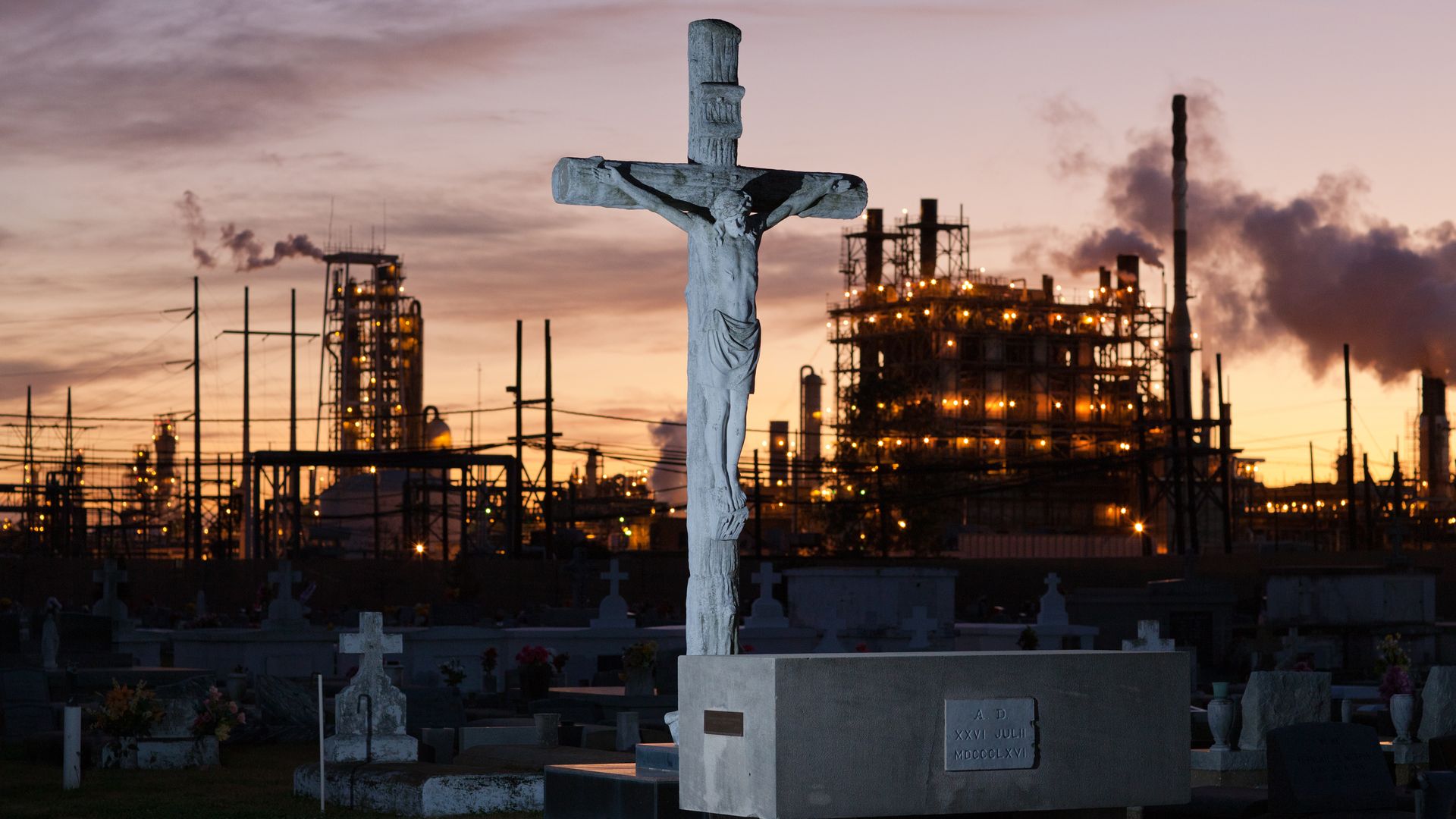 The top 10 emitters of cancer-causing ethylene oxide gas are all located in Louisiana and Texas, according to Bloomberg Environment analysis of the Environmental Protection Agency's air toxic emissions data this week.
Why it matters: More than 100 petrochemical plants and refineries occupy a stretch between Baton Rouge and New Orleans that was formerly referred to as the "Petrochemical Corridor," but is now known as "Cancer Alley," per CBC News. At its heart is the town of Reserve, Louisiana, where residents have been diagnosed with cancer at "highly unusual" rates, according to a report by the University Network for Human Rights.
The big picture: Per Bloomberg's Amena Saiyid, the chemical plants in Louisiana and Texas "have not received the same sort of investigation or monitoring from either the states or the federal government [as others], and lawmakers from those states appear unaware of the issue."
Background: Ethylene oxide is "a flammable, colorless gas used to make other chemicals that are used in making a range of products, including antifreeze, textiles, plastics, detergents and adhesives," according to the EPA.
Threat level: The EPA found in 2016 that "ethylene oxide is at least 30 times more carcinogenic than previously understood," Bloomberg reports.
Go deeper