Amnesty International issues U.S. travel warning over "rampant gun violence"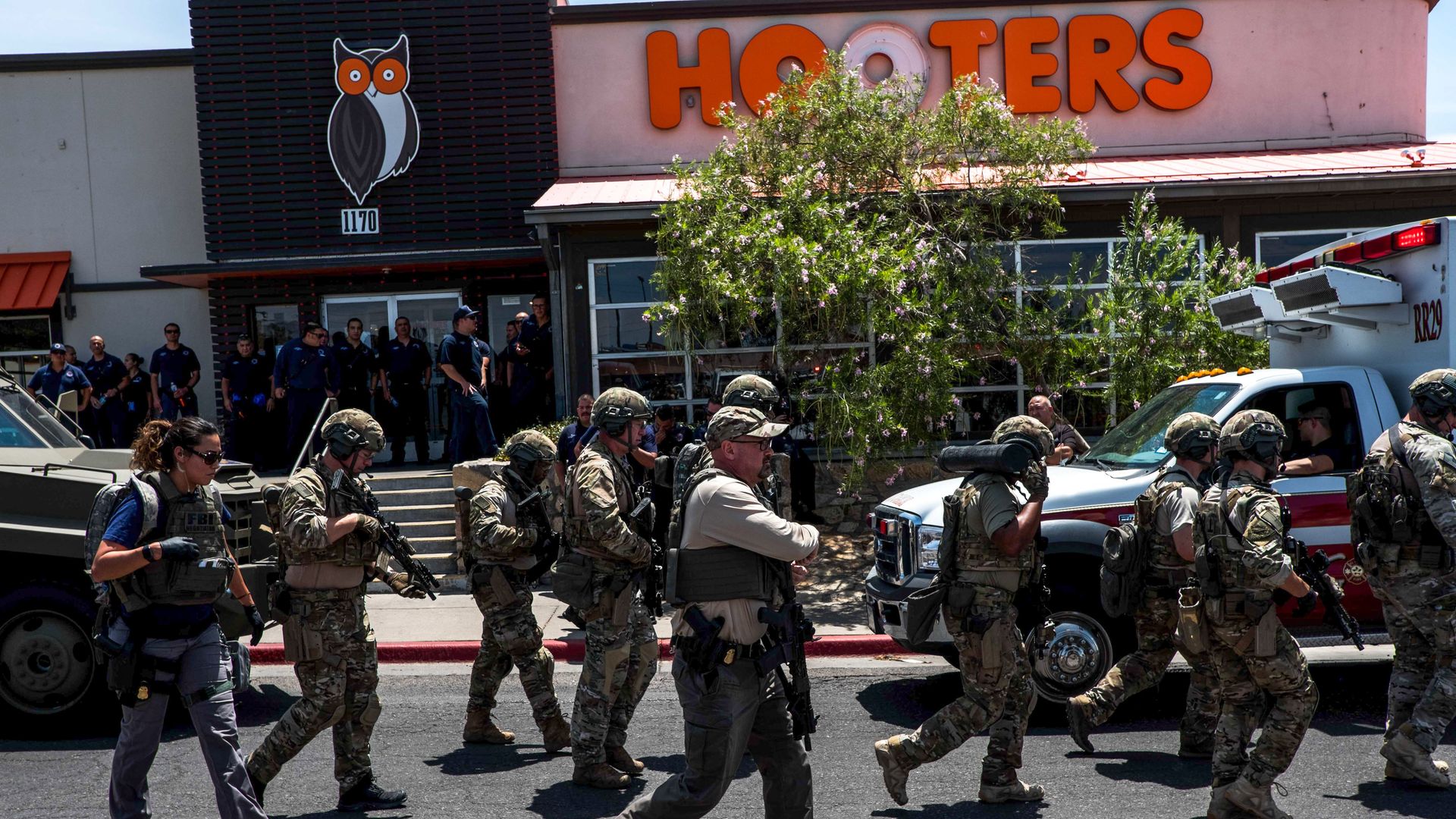 Amnesty International advised U.S. visitors on Wednesday to avoid "cultural events, places of worship, schools, and shopping malls" due to "ongoing high levels of gun violence in the country."
The big picture: Japan, Uruguay and Venezuela released similar warnings to their citizens after recent mass shootings in California, Ohio and Texas, NPR reports. Ireland, Germany, France, New Zealand and Canada issued warnings over gun violence following the 2016 Pulse shooting and the 2017 shooting at Las Vegas' Harvest music festival.
"Depending on the traveler's gender identity, race, country of origin, ethnic background, or sexual orientation, they may be at higher risk of being targeted with gun violence, and should plan accordingly," Amnesty International included in its press release.
The organization recommended travelers "exercise increased caution when visiting local bars, nightclubs, and casinos," and to "avoid places where large numbers of people gather."
The bottom line: In the past 18 months, white-extremist active shooters in the U.S. have been responsible for 63 deaths in 7 episodes, including attacks on a Texas Walmart, a Florida high school, a Texas high school and a Pennsylvania synagogue, a N.Y. Times graphic shows.
Go deeper: Mass shootings in El Paso and Dayton force America to confront its hate problem
Go deeper