Big Oil faces a slowing economy and renewed trade war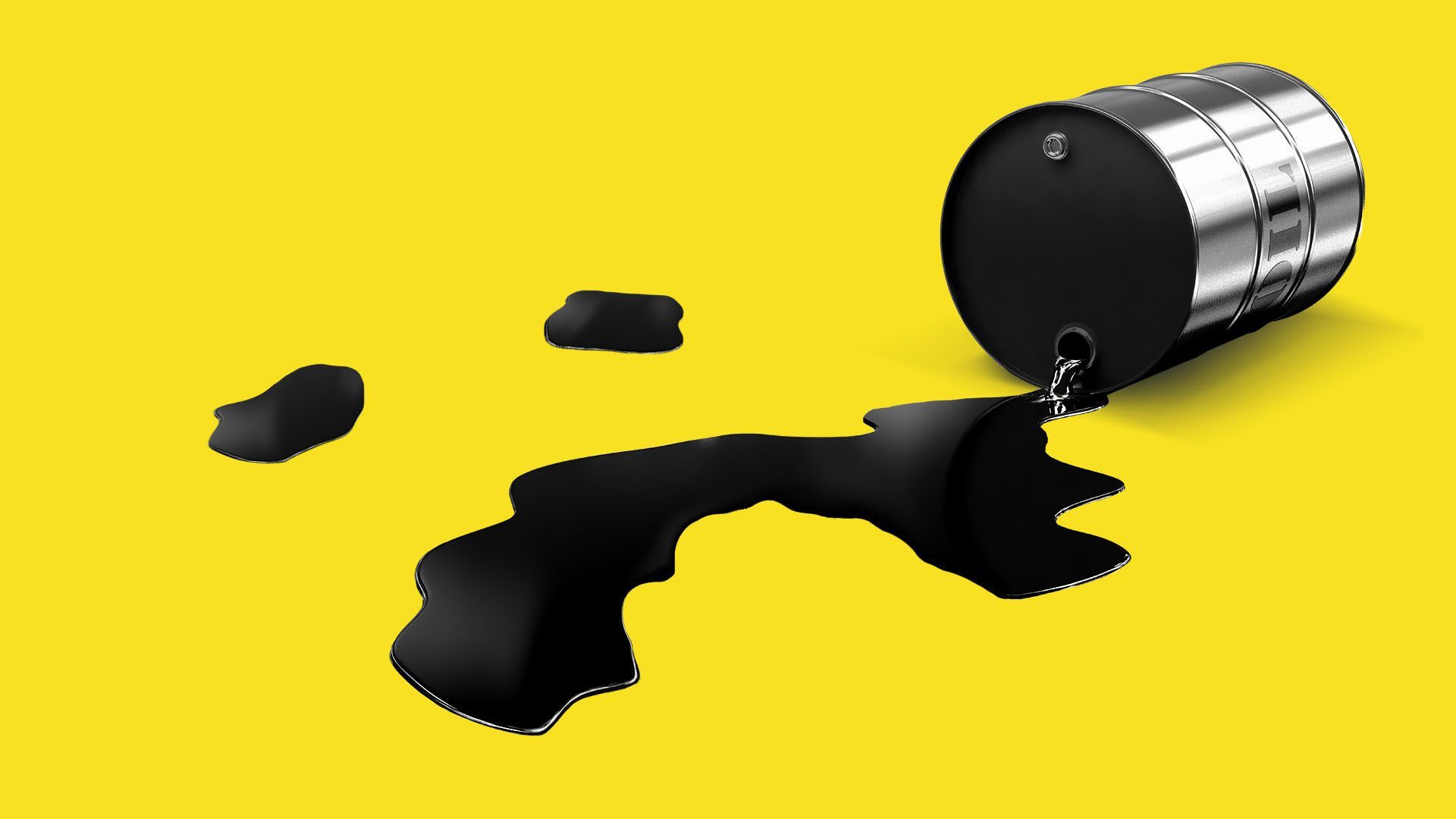 Oil and natural gas companies are staring down the barrel of a slowing economy, President Trump's on-again-off-again Chinese trade war, persistently low oil prices that plunged yesterday, and even lower natural gas prices.
Where it stands: Big Oil's second-quarter earnings are mixed this week. European majors Total, Eni and Shell reported large drops in profits while BP "bucked the trend." On this side of the Atlantic, ExxonMobil faced a 21% drop in quarterly profit while Chevron saw a 26.3% rise in its quarterly profits, per Reuters.
One level deeper: The oil market already took a hit after the Federal Reserve cut rates on Wednesday. A strong dollar typically weakens oil prices. Meanwhile, a lack of infrastructure like pipelines is hitting natural gas prices.
"For companies, this means a long global oil market is weighing on crude prices at the same time that U.S. infrastructure shortfalls are weighing on gas prices."
— Kevin Book, managing director, ClearView Energy Partners
What's next: More of the same.
"Growth in oil supply is expected to accelerate next year as global production increases, keeping crude mired in a bear market," The Wall Street Journal reports.
"At the same time, anxiety about trade tensions crimping global growth and weakening demand has bolstered concern about a supply glut in recent months, investors say."
But, but, but: Persistently low oil prices is good news for American consumers. That will likely make President Trump content in this area and keep tweets about oil prices at bay — which is probably good for everybody.
Go deeper: The forever trade war
Go deeper