Fed cuts interest rates for the first time since 2008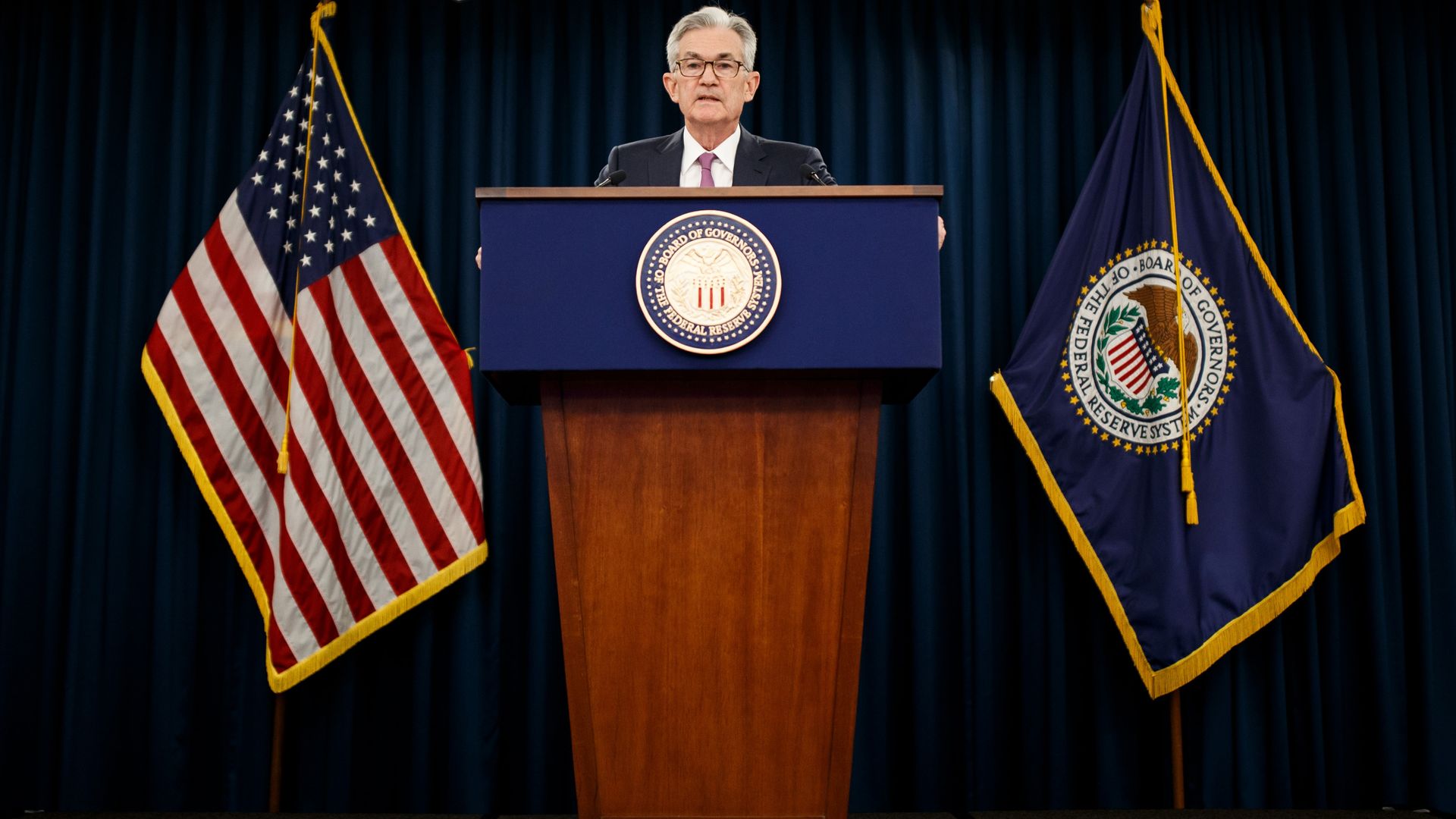 In its biggest decision since 2015, the Federal Reserve said on Wednesday it would slash its benchmark interest rate by a quarter point, as expected, in an effort to extend the economic boom and boost weak inflation.
Between the lines: Speaking to reporters at a press conference following the decision, Fed Chair Jerome Powell re-adjusted the market's expectations of a series of more rate cuts by the end of the year. Stocks dropped sharply during the press conference, but after regaining some ground, the Dow finished down more than 300 points, while the S&P fell 1.19% and the Nasdaq dropped 1.1%.
The Fed also announced it would end the runoff of its multi-trillion balance sheet on Thursday — 2 months earlier than expected.
Details:
Echoing comments from recent members of the Fed in recent weeks, the central bank noted in its policy statement that its decision to reduce rates came "in light of the implications of global developments for the economic outlook" — namely the trade war and faltering economies around the world.
Powell spent most of the press conference trying not to imply that he was committed to this as a "one-and-done" action or a series of rate cuts.
Traders trimmed bets that the Fed would cut multiple times this year.
President Trump — who, for the past year, has broken presidential norms by consistently calling on the Fed for looser monetary policy — said Powell "let us down" (it's unclear who "us" refers to) in not saying this was "the beginning of a lengthy and aggressive rate-cutting cycle."
Powell, during the press conference, reiterated the Fed's political independence, despite the fact that Trump has so far gotten everything he's wanted from the central bank.
The bottom line: While previous Fed regimes have cut rates when the economy was not in the throes of a recession, it's still a rare move — one that will likely be a legacy-shaping milestone in Jerome Powell's tenure as Fed chairman.
Go deeper: Why the Fed wants higher inflation
Go deeper