Climate change arrives in Democratic politics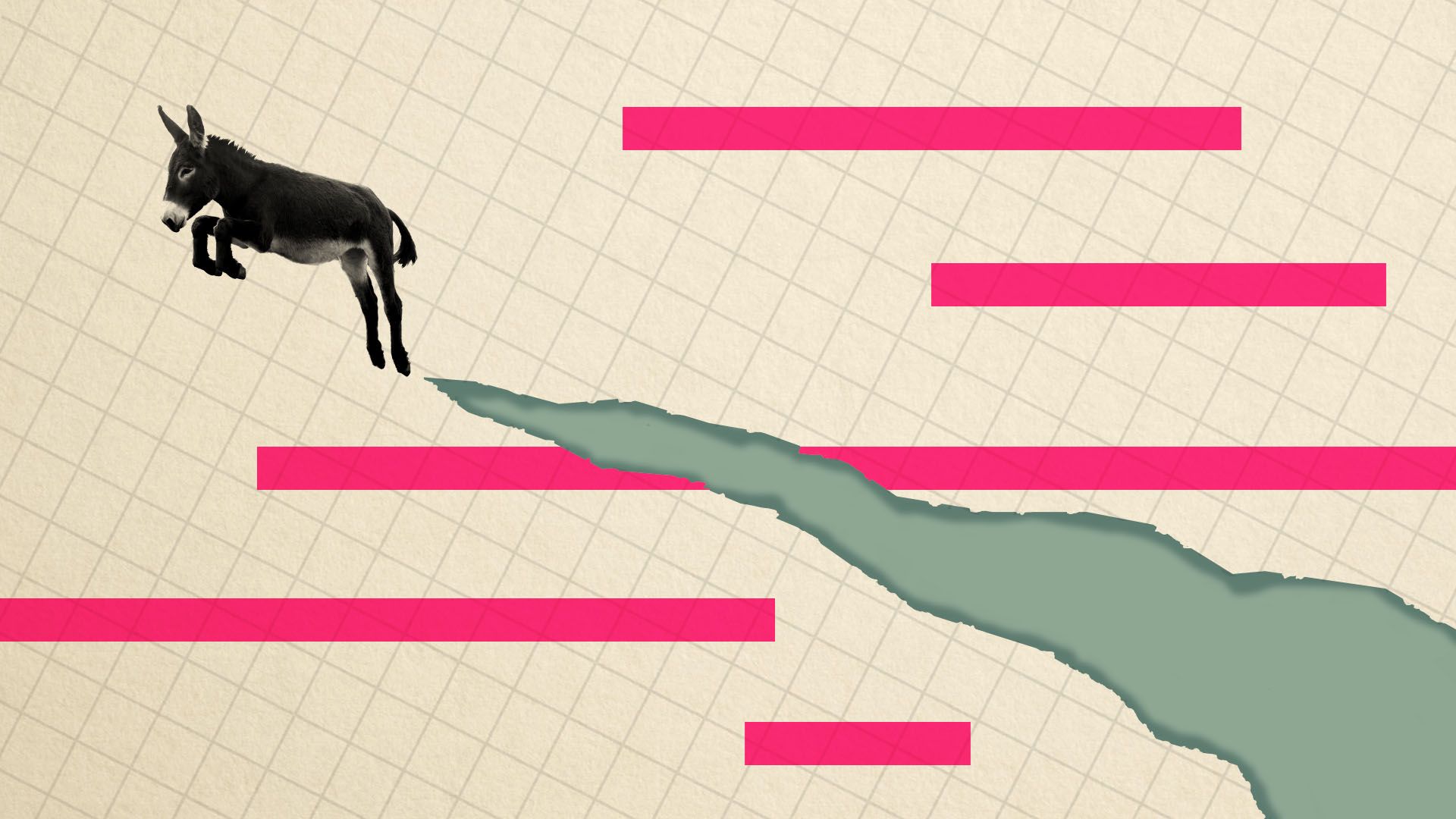 Global warming has burst into national politics as major Democratic 2020 hopefuls release aggressive plans and the party's voters prioritize the topic.
Where it stands: Several polls show climate change has broken through. This month, a CBS News survey found 78% of Democratic voters in early primary states call the topic "very important," putting it behind only health care.
Quick take: Forces prompting the increased attention from Democratic voters and candidates include...
Trump abandoning Obama-era policies.
High-profile Democrats led by Rep. Alexandria Ocasio-Cortez promoting the Green New Deal.
Heatwaves and scientific reports over the last year warning of the dangers of failing to stem emissions.
What they're saying: Zac McCrary with the Democratic polling firm ALG Research said the voter interest isn't a fad. Instead there's been a "fundamental, foundational shift in voters' attitudes, rather than reacting to any given event or point in time," he said.
Voter interest and a record of campaign trail promises could prompt a Democratic president to devote real political capital to tougher policies.
But, but, but: Absent unexpectedly large Democratic gains in the Senate or a change to filibuster rules, major legislation faces daunting odds.
What to watch: CNN will host a presidential candidate forum on climate change in September, and MSNBC is a media partner on another event — strong signals of the topic's entry to the national political stage.
Read more about the impacts of climate change we're tracking:
Go deeper